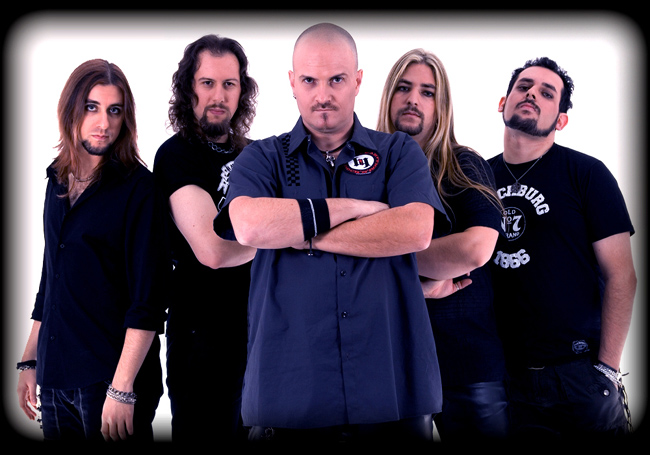 Astra started back in 2001 in Rome as an instrumental project. At the time a 4 piece 3 of which (keyboard, bass and guitar players) are still are in the current line-up. After several line-up changes they reached the current line up: Titta Tani (main vocals), Emanuele Casali (keyboards and chorus), Andrea Casali (bass and chorus), Silvio D'Onorio De Meo (guitars) and Filippo Berlini (drums). Titta Tani is also known as the drummer of Death Metal acts Necrophagia and Daemonia and is one of the most well know metal session musicians in Italy and he divides his career as a vocalist and as a drummer and is also a former member of DGM. May 2002 saw the band win the first Italian Official Dream Theater Tribute Band Contest as undertaking a tour of Italy's clubs. They also performed featuring Dream Theater keybordist Jordan Rudess at the Italian Dream Theater fan club's 10-year party.
In December 2005 Astra signed for Burning Star Records and got back to the studio to record their debut. In August 2006 Burning Star Records released "About Me: Through Life And Beyond" which well received from press worldwide.
Now Astra are back and completed the writing, recording and mixing of their new album "From Within" that will released on February 20th 2009 through Lion Music.