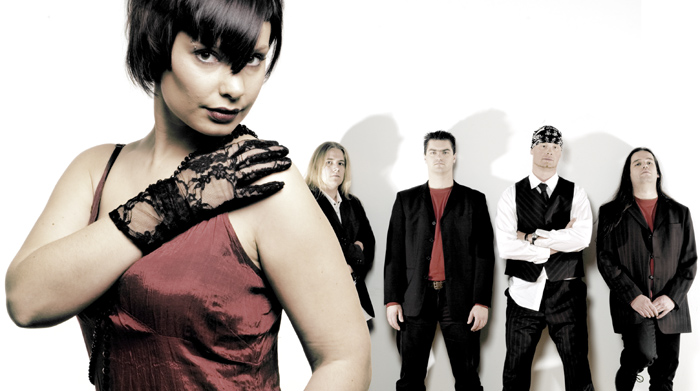 A metal band with a female singer....another one? But one without a ball dress, "tough" leather clothes, make-up or fake choirs on tape. Just a band with melodic, progressive and honest music that doesn't need a gimmick to distract your attention from the music.

Based in the south of the Netherlands quintet Delphian were formed in the beginning of this century by guitarist Coert Bouten and drummer Roel van Helden (also in Sun Caged). After a long search and a dozen musicians the current line-up was finally completed in summer 2003 with Marcel Volleberg (guitar), Sjoerd Hoeijmakers (bass) and Aniek Janssen (vocals/flute).

The further story is one with a standard course; Delphian did a lot of gigs; a demo CD was recorded which got a lot of positive reviews and made a deal possible with Finnish label Lion Music. The debut album "Oracle" (mixed by Joost van den Broek: After Forever, Star One/Ayreon, ex-Sun Caged) was released in the summer of 2005.

A lot of reviewers speak of a non-comparable unique sound. Delphian consist of dynamic and creative rhythms, combined with melodic guitar riffs, crystal clear vocals and flute playing of female singer Aniek. The songs are very diverse. From up-tempo metal songs to mysterious acoustic ballads the Delphian sound is unique and delivered with even more finesse on their 2007 release 'Unravel'.

If you are looking for prog metal with a highly original slant Delphian deliver the goods.