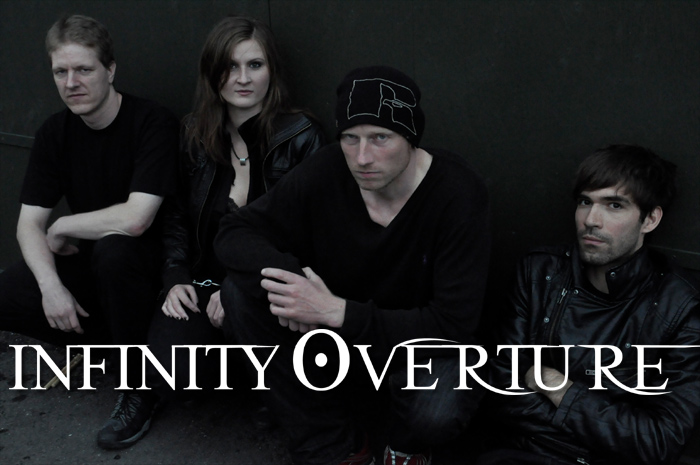 Infinity Overture was founded in Denmark 2005 by guitarist and composer Niels Vejlyt who began writing the music for what would become their debut release 'Kingdom Of Utopia'. This material was a mix of potent power metal with symphonic elements and won the attention of vocalist Ian Parry who agreed to not only sing on the album but write the lyrics and story for the albums concept. Drummer Mads Volf (Manticora) and bassist Mads Damgaard joined the band along with female vocalist Anne Karine Pripp. Sascha Paeth and Miro were hired for production duties and 'Kingdom Of Utopia' saw release on Lion Music in November 2009. After the release of the debut the band followed up the release with some live shows in Denmark.
Niels Vejlyt then began working on the songs for what would become 'The Infinite Overture pt.1' and the sessions began to take shape with a much more guitar dominated and progressive sound showing the virtuoso side of the band.
To best present the new material Niels made some changes to the line-up to best suit the new music as well as make live work easier due to less distance between members. In came the superb vocalist Kimmie Tenna Nielsen and bassist Bernardo Fesch which saw the band downsize to a 4 piece with Niels still on guitar and drummer Jakob Vand proving his worth from the earlier live shows. The new line-up then had the great pleasure of playing the Velo Rock festival in Belgium. Sascha Paeth was once again onboard to mix and master the new album 'The Infinite Overture pt. 1' which is released on Lion Music on 21st January 2011. This new album also has some guest appearances from two of Niels favourite singers in Fabio Lione and Amanda Somerville.

Infinity Overture are now looking to play live again and serve up their new music for the masses.