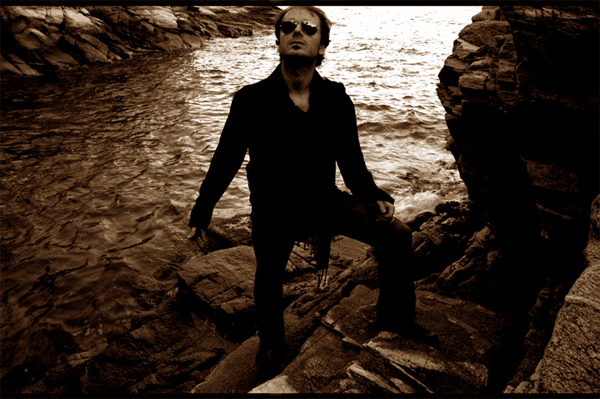 John Jeff Touch is one of the most promising singers of Europe. Wide vocal range, big variety of sound colours combined with expressiveness and feeling are all characterised in his voice. John's influences come from numerous genres of music like melodic rock, pop -rock, jazz, ethnic, electro etc. Some of his favourite singers include Freddy Mercury, Kip Winger, David Coverdale, Steve Perry, Michael Jackson, George Michael and many more. In the early part of the new millennium John entered and won numerous prizes and accolades in vocal competition across Europe.
In 2004 John sung on the album on the Vision album "On The Edge" which was released by Lion Music. In 2005-2006 he was the singer of the German band S.I.N as well as being vocalist for Phenomenon, a rock band based in Greece. In 2006 John sung on the album of the Greek guitarist Lakis Ragazas called Killer Sixgun. Whilst in 2007 he formed the band COSMICRAY with the guitarist Angel Mourvatis. They released their album "Cosmicray –Love" on Plus Req/Univesal.
2008 saw the release of John's debut solo album "First Touch" on Lion Music. The album is home to a mixture of melodic-rock, acoustic, ethnic, electro and jazz showing off John's commercial vocals to their full potential. A promotional video was shot for the track "Message" (viewable below). All the guitar solos of the album are played by Sotiris Gogos a brilliant shred virtuoso, who is one of the finest rock guitarists in Europe. He is an absolute torrent of inspiration, feeling and improvisation combined perfectly with the special atmosphere of the songs. Touch and Gogo's chemistry is clearly shown in each song, uniting the melodic-rock basis with modern sound and progressive ideas. All the compositions, lyrics and arrangements are by John Jeff Touch, except for one, which is composed by John Jeff Touch and S. Gogo.