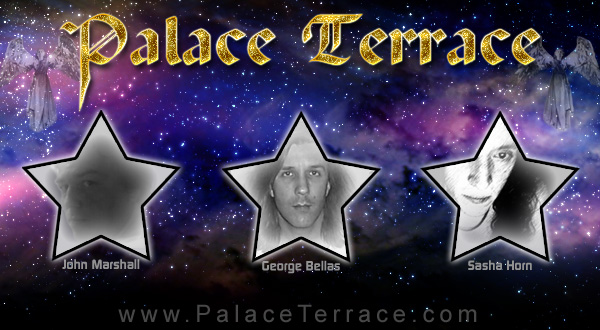 Palace Terrace was conceptualized by George Bellas when he set out to put together a vocal oriented band that had exceptional musical skills and saw the song as the most important element.

George Bellas was discovered and brought to the public's eye by Mike Varney of Shrapnel Records in the 1990's. He is well known for his technical prowess on the guitar and equally well for his prolific composing abilities. He has been playing guitar and writing music since the age of seven and has a long list of album credits that include some of the most talented musicians on the globe.

George's new band Palace Terrace is a progressive and neoclassical rock band that exhibits a theatrical and modern edge. Their music combines superb musicianship, beautifully crafted melodies, unique harmonic progressions, compelling stories, counterpoint, large orchestrations, wide dynamics, odd meters, stunning vocal arrangements and elaborate forms.

Palace Terrace was born when Composer George Bellas contacted Tenor Vocalist Jonathan R Marshall and invited him to fill the main vocalist spot in the band. The two discussed how they would like to see the band debut as well as evolve into the future, and sharing very similar visions the two began working on their first album "Flying Through Infinity". George composed all the music on the album and then incorporated John's vocals throughout. John was diligent in learning the vocal arrangements and executed them with the utmost authority. The search for an extraordinary percussionist was much of a concern for George, and it was a long but fruitful ambition, but then he eventually discovered the prolific talents of Percussionist Sasha Horn.

Palace Terrace will publicly debut with their album titled "Flying Through Infinity" during the fourth quarter of 2007. The album will be released worldwide on the Lion Music record label.