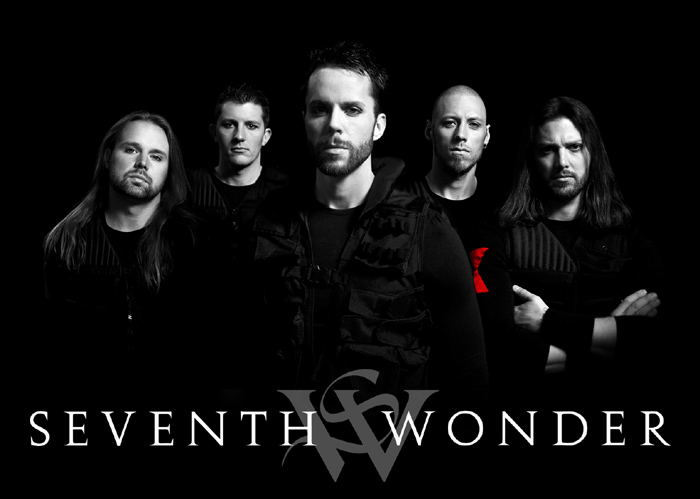 Seventh Wonder was formed in 2000 by bass player Andreas Blomqvist, guitarist Johan Liefvendahl and drummer Johnny Sandin after their previous band fell apart. The music turned towards the progressive side of metal and as the band was joined by keyboard player Andreas "Kyrt" Söderin late 2000, the new sound was cemented further.
Two demos were recorded (2001 & 2003) and the latter caught the attention of Lion Music who signed the band in 2004. This collaboration spawned the first release of Seventh Wonder and 'Become' saw the light of day in June 2005. Become was well received by the press but the band and singer Andi decided to part ways shortly after the recording process had ended. The brilliant Tommy Karevik (ex: Vindictiv) was found and he joined the band in 2005.
'Waiting In The Wings' was recorded in 2006 and was mixed and mastered by Tommy Hansen, and the first album to feature Tommy on lead vocals. This being a huge leap forward in song complexity and maturity and received outstanding reviews all over the world. After many successful European live shows in 2007, the band hit the studio in May 2008 to record the third full-length album entitled Mercy Falls. Mercy Falls was yet another step towards even more intricate and complex musical structures, but always maintaining that strong sense of melody which we have come to expect from the band. It is also the bands only concept album to date.
Seventh Wonder toured extensively following the success of Mercy Falls and aside from playing Sweden Rock Festival, they and also crossed the Atlantic for two shows at the prestigious ProgPower USA in Atlanta, GA. In late 2010 the band released their fourth studio album entitled 'The Great Escape'. To once again try something new this album contains some different styles and also an epic 30 minute track based on Nobel Prize winner Harry Martinson's space poem Aniara from 1956. This album features some new flavours for the Seventh Wonder fans indeed, but always staying true to the formula that have gained them thousands of fans around the globe -technically advanced progressive metal with hooks and melodies to die for.