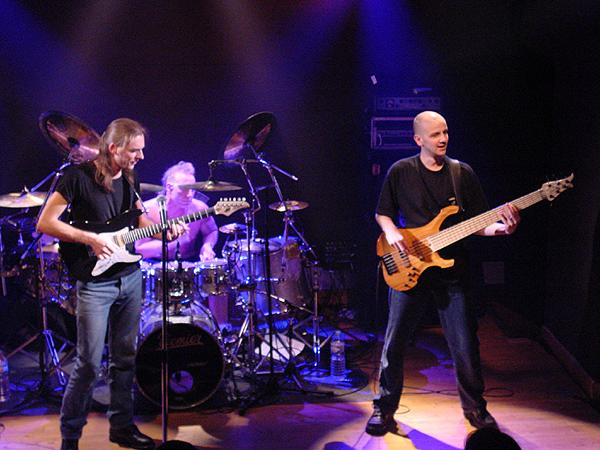 Taboo Voodoo is a power trio fronted by drummer extraordinaire Mike Terrana who has played with almost everyone from Yngwie Malmsteen, Rage, Alex Rudi Pell and Tony MacAlpine together with France's no 1 guitar player Cyril Achard. The music of Taboo Voodoo could perhaps be described as modern instrumental fusion with a heavy approach and a good sense of melody so that the music is a pleasure to listen to besides being interesting.

Taboo Voodoo was created by these excellent super musicians with the goal set from the very beginning: to be able to bring their music on the road but also as a forum for Mike Terrana to be able to do something else than simple "balls to the walls" metal which he is doing with several bands such as Rage and which of course is where he can earn a living out of music.

The music of taboo Voodoo is far more complicated than anything most metal bands would ever come close to. Mike's first step outside the heavy metal world with which his name is definitely more associated with was his solo album "Shadows from the Past" (Lion Music), which also features Steve Lukather and Kevin Chown.

To be able to make Taboo Voodoo a reality Mike Terrana of course needed a good guitarist who could also compose the music: Cyril Achard has been considered something of a genius in his native country France ever since his teens and has recorded and toured with several domestic acts before starting his own solo career with his instrumental album "Confusion" and the vocal progressive metal act Cyril Achard's Morbid Feeling who released their debut album …In Inconstancia Constans on Lion Music last year. Despite the French album title all vocals are in English. On this album Tony MacAlpine guested with keyboard solos on three tracks. Cyril's debut album "Confusion" is about to be re-released by Lion Music with three bonus tracks.