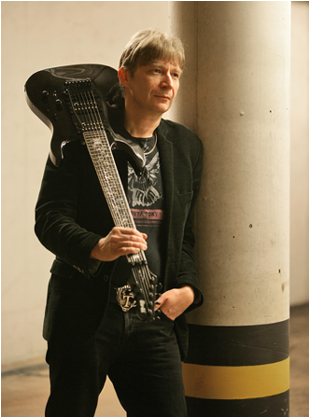 'Earthbound' is the stunning new instrumental album from Lars Eric Mattsson (Mattsson) and his first instrumental release in over 14 years. 'Earthbound' sees Mattson in eclectic mode with open arrangements and playing right from the soul that travel from the melodic to the progressive.
On the album Lars' comments, "After finishing my progressive metal rock opera WAR early this year I felt the need to do something that was quite the opposite, so I took an almost minimalist approach and as opposed to what you hear on WAR. My new solo album EARTHBOUND is just me and a drummer, as few instruments as possible, no vocals and very little keyboards, so it really is a guitar album in every aspect. It's not overblown when it comes to production and recording with the aim to keep things simple whilst still exploring new territory."
"These songs are all very melodic, so it's just not some kind of a jam session even though there are some moments where the music is going in that direction too...I have released one instrumental album before. Way back in 1991 I released "Electric Voodoo" which was released under the name "The Exciter" in the USA. Electric Voodoo is more or less a neoclassical affair while my new album shows some other influences. It's definitely more progressive and heavier without sacrificing the melodies. I tried hard to mix heavy with light to avoid a too sterile and monotonous soundscape".