Back on 16 November 2012 some six years after their self titled debut, the American progressive metal outfit Speaking To Stones expands their sound and line-up for their new epic release "Elements"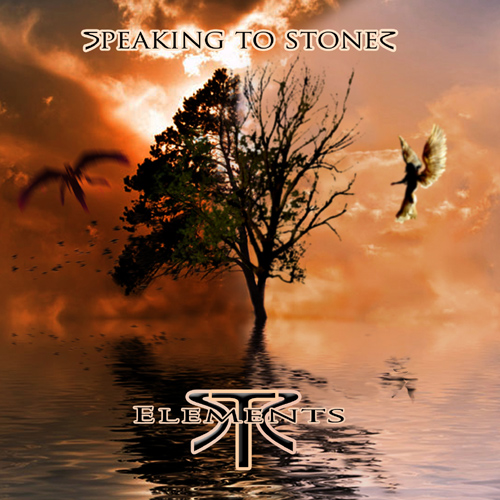 After the release of Speaking to Stones' 2006 self-titled debut, guitarist Tony Vinci began work on a more progressive project that called for a new group of musicians. Speaking to Stones' current line-up includes Andy Engberg (Section A) on vocals, Mark Zonder (Fates Warning, Slavior) on drums, Greg Putnam (Jam Pain Society) on bass and stick, and Anthony Brown (Graphite Symphony) on keyboards.
Between 2009 and 2012, this cast of international performers collaborated on the five thematically-linked tracks that make up the band's 2012 release: Elements. The result is a musical narrative that builds on groove metal roots and develops into a soundscape of symphonic complexity and technically prodigious performances.
Elements is a metaphysical journey that explores our relationship to the physical world and our hopes to become part of something more. Musically and lyrically, the album delivers us into the extremes of our experience—from the infernal intensity of "Fire" to the ambiguous peace of "Water" to the ethereal tonalities of "Quinta Essentia," Elements creates a new world.
While Elements is certainly a progressive metal album that includes more than its share of searing vocal melodies, adventurous time-signatures, and blistering solos and instrumental interludes, it is much, much more. Each song borrows from different musical traditions (Eastern tonalities, electronic rhythms etc.). When it comes to Speaking to Stones, the song never remains the same—it develops into something surprising without losing the essentials of great song writing: locked-in grooves and haunting melodies.
Tony Vinci comments, "The goal in writing Elements was to craft a type of thematic concept album that doesn't necessarily tell a single story, but inspires a collection of themes and moods that work together to create a diverse but unifying musical and lyrical experience. Also, we wanted to present a truly international cd that blends the best of American progressive with the best of European metal. The way to achieve this was to write the skeletons of the songs and then let each musician transform them with their individual talents and voices. While each song balances itself between each instrument, one could listen to the whole cd while focusing on a different element (guitars, bass, drums, etc.) and hear a brand new cd each time".


The new additions to the band have each brought their own strengths. Andy Engberg voice delivers worlds of vocal dynamics in every octave imaginable along with of deep, intricate harmonies and counterpoints that transform the nature of STS. Mark Zonder is one of the best progressive drummers of all time. Period. His playing breathes life into every one of these songs. Greg Putnam's bass playing on Elements is nothing short of world-changing. There is not a second of this cd that does not bear his mark. Greg's understanding of dynamics, rhythm, and technique adds a richness and depth to the overall STS sound. Finally Anthony Brown changed how STS writes its music. The first cd was written almost exclusively by Tony Vinci; the songs that make up Elements began as collaboration between Tony and Anthony. In addition to Anthony's extraordinary technique on keys and his understanding of tone and sound creation, his abilities as a producer enable him to consistently envision how all of the disparate parts of a song can work together.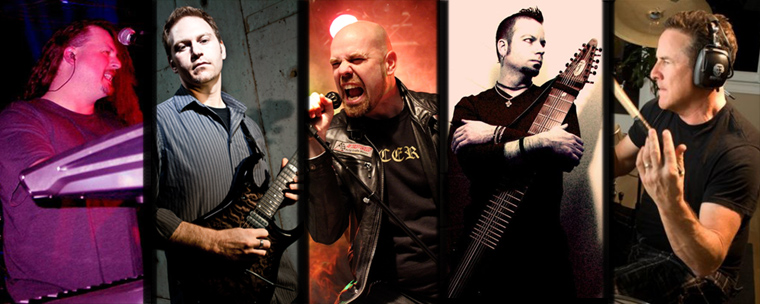 01. Fire.
02. Wind.
03. Water.
04. Earth.
05. Quinta Essentia.


Andy Engberg: Vocals
Tony M. Vinci: Guitars
Anthony Brown: Keyboards
Greg Putnam: Bass and Chapman stick
Mark Zonder: Drums
Conny Welen: Lyrics and Melodies



LMC333
EAN6419922003336