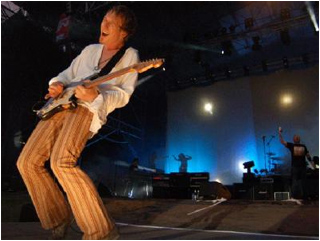 Errorhead's brand new Album "Modern Hippie" is for everybody who is craving for the musical spirit of the late 60"s and early 70"s taken to the year 2008. A modern sound that combines diverse influences such as Rock, Ambient, World music with strong hooks and grooves. Think Hendrix, Pink Floyd and Jeff Beck teaming up for a creative spin.
Mastermind Marcus Nepomus Deml has been a guitarist for the stars in the last 10 years and done over 300 sessions. "He was born with the talent of a very gifted guitarist" (MTV- NEWS) And when it comes to coaxing magical sounds out of a Stratocaster, "Deml has one of the surest pair of hands this side of world champion strat charmer Jeff Beck" ( Guitar Player magazine review)
He has recorded and toured with the likes of Toto singer Bobby Kimball, Canadian Art Rockers Saga, Kingdom Come, German Superstar Nena, Hip Hop greats 3P, Phil's son Simon Collins, Rick Astley, Laith Aldeen and many, many more.
Marcus also has been voted one of the top 3 "Guitar Heros" by Guitar Player magazine and invited to the Rock+Roll Hall of fame in Cleveland, where he received the award by Steve Lukather and Joe Satriani.
For "Modern Hippie" he has teamed up with bass legend Frank Itt (Terence Trent D"Arby, Jule Neigel, Jasper Van"t Hof) and drummer extraordinaire Zacky Tsoukas (John Hayes, Billy Sheehan, Helmut Zerlett) and singer Robbie Smith.
The album was mixed analogue by Star engineer Kai Fricke of Mike Landau and Vinnie Colajuta fame at the famous Toolhouse studios in Rotenburg/Germany and will satisfy even the most discriminating pair of ears.
"Modern Hippie" is not just another album, it is a statement!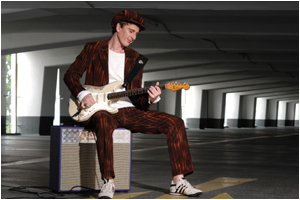 Marcus Deml › Guitar & Vocals [photo by Claus Doepelheuer ]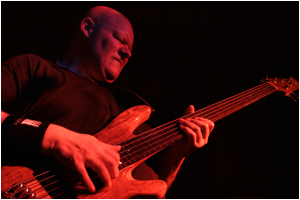 Frank Itt › Bass [photo by Christian Thielen]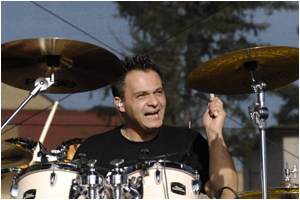 Zacky Tsoukas › Drums [photo by Mervyn Sterneck]

» Marcus Deml is one of the world's leading session musicians. Voted in the top 3 Guitar Hero's award, Marcus is synonymous with quality musicianship and accessible tunes.
» Reviews & Interviews in all leading rock / guitar press.
» Marcus is a regular on musical instrument trade shows demonstrating Yamaha guitars.
» Marcus is available for interview in English or German, to arrange yours please contact promo@lionmusic.com