19th April 2013 see 'Flaws Of Elation', the long out of print debut from Italian progressive metal originals Ashent, get a timely reissue with the additional bonus of all new artwork and the bands original 4 track demo EP from 2003!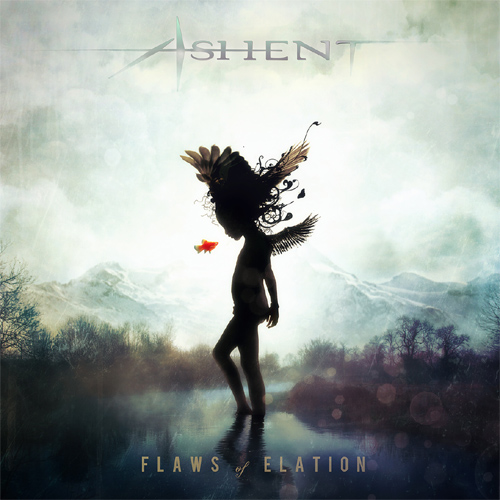 Following on from the recent success of Inheritance the latest release from Italian progressive metal outfit Ashent, Lion Music are pleased to offer up a timely reissue of the bands long out of print 2006 debut album Flaws Of Elation. In addition this new print comes with all new artwork and the additional bonus of the bands very first ultra rare 2003 4 track demo!
Flaws Of Elation is a prog-power experience with some modern techno-thrash influences which are reflected in the way Ashent arrange and play guitars and drums. There are also some death metal references, in the mode the band use growling as backing vocals that have their importance in the economy of Ashent's sound, wisely mixed with a modern prog attitude that uses avant-garde and gothic elements in order to create intense and dramatic music. The atmosphere is very dark, but the vocals of American vocalist Steve Braun are extremely melodic, supported by some beautiful orchestrations.


On Flaws Of Elation bassist Gianpaolo Falanga comments, "Flaws of elation was our debut originally released 7 years ago: looking back now we wanted to share for the first time our complete musical vision for the long distance demonstrating that the progressive power metal could be created in a more aggressive and personal way than the usual clichés heard in the genre. We aimed to develop a balance between catchy vocals and huge riffing, creating true songs with interesting arrangements".
On the change in sound from the bonus 2003 demos to the Flaws Of Elation album Gian comments, "At the time of our first official demo, the songs had a more "power-metal" attitude, with less complex drum work and keyboards being more dominant. We decided to release the 2003 demos at the end of this reissue in order to underline the stylistic differences between the 4 songs in the original 2003 version, in comparison with the 2006 versions. You can clearly observe the renewed sound approach, with the introduction of seven strings guitars, more dynamic drum patterns and fills, but also a lot of choirs and harmonizations, with the aim to magnify the 2 sides of our sound: the aggressive and the melodic".
Not only does the Flaws Of Elation album mark a refinement of the bands sound, but also a change in personnel with new singer Steve Braun, drummer Davide Buso and guitarist Cristiano Bergamo joining the band between the albums creation and the 2003 demos.
Ashent – Flaws Of Elation sees release through Lion Music on 19th April 2013.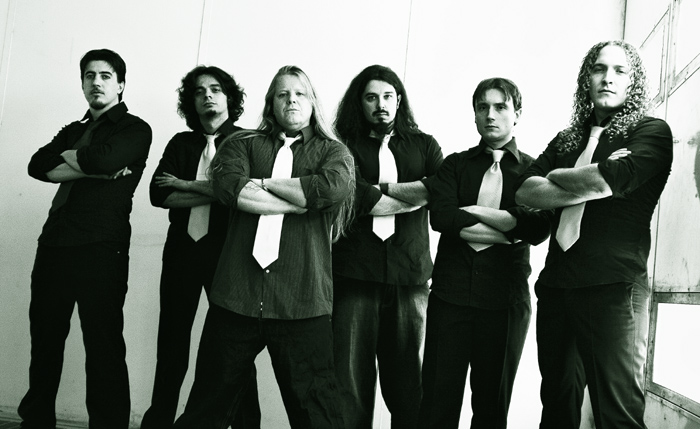 01. Flaws of Men
02. Mhysteric
03. Awakened's transitions
04. Fallen Angel
05. Illusory
06. Silent Remedy
07. Anaemic Ardency
08.Persistence of Frailty
09.A Puzzled Sentiment
10. Eden
11. Awakened's transitions (demo 2003)
12. Fallen Angel (demo 2003)
13. Anaemic Ardency (demo 2003)
14. Eden (demo 2003)


Flaws of Elation Line-Up
Steve Braun (vocals)
Onofrio Falanga (guitars)
Gianpaolo Falanga (bass and growl)
Davide Buso (drums)
Cristiano Bergamo (guitars)
Paolo Torresani (keyboards)

Ashent (demo) Line-Up
Max Zhena (vocals)
Onofrio Falanga (guitars)
Gianpaolo Falanga (bass and growl)
Jacopo "JC" De Simone (drums)
Thomas Giro (guitars)
Paolo Torresani (keyboards)



LMC338
EAN6419922003381



www.ashent.net
www.facebook.com/Ashentband
www.youtube.com/user/ASHENTBAND
www.myspace.com/ashentband