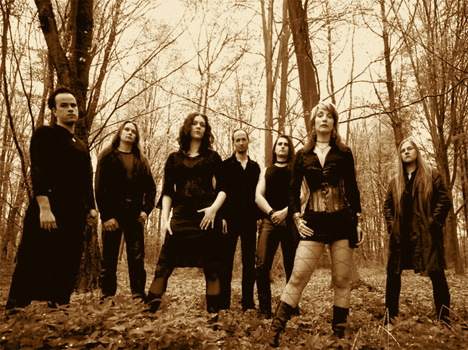 The release of the internationally acclaimed "Eternitas" album saw Satyrian gain a solid fan base. Now to round out the year the band have put together a special EP entitled "The Dark Gift" which shows a different side to the classy Gothic metal exploits of the debut, with "The Dark Gift" presenting another face of the band.
"The Dark Gift" EP gives an alternative look for the fans to the music of Satyrian and also breaks musical borders with its remixes made by TmV from the Finnish gothic and Electro band "Shade Factory" and by Roman Schoensee of "The Dreamside", as well as Satyrian's own Jan Yrlund during the last six months. Satyrian guitarist Jan Yrlund describes the EP as " an add on to the Eternitas album" which will delight gothic fans with its new remixes.
"The Dark Gift" is presented as a limited edition digi-pack package with stunning artwork.


- Reviews in all leading printed and web press.
- Extensive promotion through Goth clubs and chains. Goth DJ's contact us now.
- Satyrian are one the leading new Goth bands, a genre which is going through a major resurgence around the globe.
- Great remixes and alternative versions.
- Stunning artwork in lavish digipack


Satyrian
Eternitas