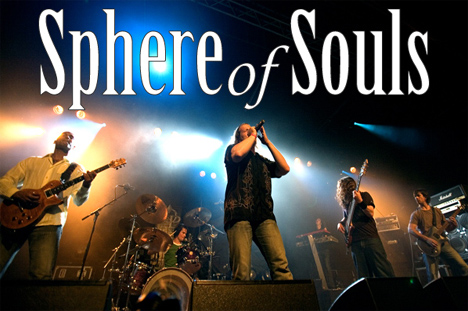 The human mind, one of the darkest places in the universe… In fact, a universe in itself. Let us take you on a journey through the dark and experience all kinds of sensations along the way…
'From the Ashes…' is the stunning debut album from Sphere of Souls, a new band that is already being described as the ultimate amalgamation of Dutch prog-metal talent.
Sphere of Souls features ex-Sun Caged members André Vuurboom (vocals) and Joost van den Broek (keyboards), who also handled production duties. Former Autumn Equinox bassist Kees Harrison and drummer Ruud van Diepen create the powerful backbone of the band, whilst rhythm guitar duties are handled by former Imperium guitarist Rob Cerrone. Lead guitar work is courtesy of virtuoso Anand Mahangoe.
'From the Ashes…' is an album of a conceptual nature, featuring thirteen tracks ranging from the heavy to the atmospheric. Fans of the band members' previous bands will not be disappointed at the music contained within, yet they will also hear a new sound that is unique to the band.
In November 2005 Sphere of Souls signed an international record deal with Lion Music, who will release 'From the Ashes…' on Friday, 21 April 2006.

» Sphere of Souls' 'From the Ashes…' is a hotly anticipated release that has already received excellent build-up coverage from the rock/metal press.
» CD reviews and showcases in all relevant magazines/websites.
» Online CD showcases at selected elite websites.