Genre: Melodic Rock
Label: Lion Music
Playing time: Firs 47:55
Band homepage: House Of Shakira


Tracklist:

My first taste of HOUSE OF SHAKIRA was when I happened to hear the Swedish group's note-perfect cover of JOURNEY's "Separate Ways (Worlds Apart)". My first thought was, "Great Scott, these guys are hella talented." For some bizarre reason, I forgot to check out the rest of the band's material, but thankfully, Fortune has smiled upon me, and HOUSE OF SHAKIRA's latest album, "Retoxed", has found its way into my hands.

Let's make one thing clear from the get-go: "Retoxed" is one stunning album. From the delicate piano intro, "Retox", all the way to the seven-minute finale, "Turkish Nights", this album is Melodic Rock at its finest. The band manages to strike a fine balance between catchy JOURNEY-inspired AOR and some edgier VAN HALEN-esque stuff, and it works marvellously.

It goes without saying that every member of HOUSE OF SHAKIRA has an insane amount of talent. Drummer Tony Andersson lays down the beat with metronomic precision, guitarists Mats HHallstensson and Anders Lundström throw down lick after lick, bassist Per Schelander delivers some majestic background vocals (which is ironic, considering he once lied about being able to sing so he could join the band!) and over top of it all is Andreas Eklund, the man with the golden voice. Seriously, now that Jeff Scott Soto has left JOURNEY, I think Eklund should capitalize on that little opportunity. He's got the perfect voice, and as I mentioned above, the band's cover of "Separate Ways" was spectacular.

Then again, with songwriting as stellar as this, who needs JOURNEY? Just listen to how perfectly the soft "Retox" segues into the upbeat and rockin' "Small Town". Just listen to the soaring vocal harmonies in the chorus of "Crazy But No Fool". Just listen to the wondrous semi-acoustic verses of "Red Alert". Damn, I'm running out of adjectives here.

Fans of super-catchy, well-produced Rock will love "Retoxed". Fans of JOURNEY will absolutely adore it. As stated above, this is Melodic Rock at its finest, and if you're in the mood for some catchy, upbeat music, then this is certainly the album you're looking for. And Mr. Eklund, I'm serious about that JOURNEY thing. Let me know how that works out.

(Online December 7, 2007)

www.metal-observer.com

01. Retox
02. Small Town
03. No Faith
04. Crazy But No Fool
05. Life And Death
06. Gabon Viper
07. High Above
08. Red Alert
09. Bloodline
10. Angel Dancer
11. Turkish Nights

Swedish melodic rockers House Of Shakira are back Retoxed and ready to freshen up the melodic rock scene with their potent trademark blend of lush vocals and contagious musical hooks. The bands trademark melodies and vocals lines are here Retoxed stronger than ever with the music created to support the vocals and carry the lyrics to the listener. Not just content with working the main vocal melody the band have taken great care to ensure the background music and vocal melodies are there to support the band trademark vocals, the band call this the "Abba inspiration".

Well I can tell you that "Abba" might be an inspiration, but lucky for us House of Shakira doesn't sound like Abba. The band has written the songs as a collective unit as they have done on their debut album Lint. After the short ballad Retox we are getting Small Town thrown in our AOR faces. The first band I had to think about when I heard this song is Extreme, especially the album III sides to every story. Although there is no Nuno Bettencourt in House of Shakira, the musicians have reached a high level after 10 years. The songs are very catchy, they have great melodies and choirs and Andreas Eklund has a voice that reminds sometimes of Tyketto's Danny Vaughn or Steve Perry (Ex-Journey). Now we go on with No Faith which does sound a little bit like Fates Warning at the time of APSOG, especially the beginning of the song. Crazy But No Fool is again a sing-a-long song even as the following Life And Death. Of course there is another ballad on this album called Red Alert and maybe you can put the last song Turkish Nights also in that same window called 'easy listening music'.

This album swings like a woman's tit (as we say in Holland ! ). Good songs, great melodies and a great singer, again from that country called Sweden. So if you like 'Journey', 'Extreme' or 'Tyketto' check out this new album from House of Shakira.


www.myspace.com/houseofshakira



Rating: 83 /100 www.digital-steel.com

House of Shakira – Retoxed




2007 Lion Music

An excellent mainstay in the melodic rock/metal scene, this band has always been arena ready with infectious melodies, hooks and finite harmonies that make Retoxed another feat for the hard rock glory that House of Shakira executes. Highly infused with a Queen influence, the musical showmanship of Journey, as well as the sonics of modern day troubadours such as Line of Fire, Extreme, and labelmates Dogpound, the new album leans towards the harder driving/balls-to-the-wall approach rather than the layered synthesized approach that we also know and love so much.

Retoxed opens up with the Queen-ish piano intro of "Retox," which is a short ballad that almost hints as if the record is going to be an opera of sorts; it is anything but, for that balladry is shattered with the wall of the opening guitar harmonies of "Small Town," a straight ahead anthemic hard rock/metal tune, which packs a punch – whereas you have other cuts continuing this hard rock endurance with "Crazy But No Fool" and the staccato laden "Bloodline;" while other tracks like the dark "No Faith," the AOR laden "Angel Dancer," and the power ballad "Turkish Nights" show diversity among the tunesmith abilities.

With all of the right elements on the table; the heaviness, catchiness, solos, & even classy pop sophistication, House of Shakira have produced another profound example of a modern day arena rock classic.

Added: November 25th 2007
Reviewer: Tommy Hash www.ytsejam.com
Score:
Related Link: House of Shakira website




HOUSE OF SHAKIRA 'RETOX' (LION MUSIC)

Swedish melodic rockers HOUSE OF SHAKIRA make a return with their 5th CD release. Musically they have always been making Melodic Hardrock and also their new CD 'Retox' follows that style. Although it is not THE melodic hardrockalbum of the year, it still is a high quality original Melodic Hardrockalbum that will please the fans of no-nonsense uptempo 80s American inspired good time rock and roll with strong melodic choruses in the style of DOKKEN, HEAVEN'S EDGE, VYPER, ICON and such. Especially the beginning with uptempo rockers like "Small Town", "No Faith", "Crazy But No Fool" and "Life And Death" and closing ballad "Turkish Nights" are showing the high level of HOUSE OF SHAKIRA's music. The CD has a full-blown production and therefore fans of mentioned bands should get it asap... More info at: www.houseofshakira.com and www.myspace.com/houseofshakira

(Points: 8.4 out of 10)

Strutter magazine, Holland

House of Shakira
Retoxed Lion Music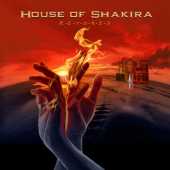 Comments: It was in the mid 1980s that guitarist Mats Halstensson, vocalist Anders Lundstrom and original drummer Henrik Andreasson formed the melodic rock band The Avenue. Even after a relentless touring schedule and the release of a demo, the band failed to generate label interest, and the decision was made to move from their northern Sweden roots to the capital city, Stockholm. In 1989, the name was changed to The Station, a few band members came and went, and after the advise of a record exec the name was dropped and a contest was held by a local radio station for a fan to name the band. And thus the name House of Shakira was born, named after what turned out to be a bordello. In 1997, the band released their debut CD, Lint, that introduced the world to their towering vocals, hook laden guitar riffs and verses that flowed into sweeping choruses. Subsequent releases would include 1998's On The Verge, 2000's Three and 2004's First Class.
Part Journey, part The Storm, part Harem Scarem, part Hardline and all 100% pure melodic rock, House of Shakira's fifth studio release, Retoxed, takes the listener back to the age of bigger than life tracks with arena filling rock anthems, ballads and hard rockers. Vocalist Andreas Eklund ties each track together with what is probably one of the strongest voices in the melodic rock genre. Opening with the 1:12 intro, "Retox," which features his strong voice, clear and passionate, with the standout of this ballad being a fine piano accompaniment. The chopping piano chords might have been better replaced with soft, soothing keyboard arpeggios and to tie in the empty slots, an acoustic guitar. But nevertheless a fine way to allow "Retox" that runs full steam into the monster sounding, "Small Town," with a buildup of drums and guitars on top of more guitars. At 20 seconds into this melodic rocker, a strike of the hi-hat can be heard and the tempo changes from melodic to an all out rocker. This is signature House of Shakira with Eklund's voice taking this track to a place that will be familiar to devotees of this group. It is during the chorus that characteristic harmonic voices are heard with a killer guitar solo that is reminiscent of the great Neal Schon or Night Ranger's Brad Gillis. Track 3, "No Faith," is the CD's highlight that opens with nasty, crunching guitar chords.
Slowing down somewhat is the next track, "Crazy But No Fool," that will immediately take the listener back to the Journey of the 1980s. This is a feel good number that is well played and indeed infectious. The harmonic vocals to track 5, "Life and Death," are inspiring, and well sung. "Gabon Viper," track 6 and track 7, "High Above," are heavier in its delivery with a more modern hard rock attitude. But again, giving it its House of Shakira mark are the vocals that come throughout both these heavy-handed hitters. A delight was the next track, "Red Alert," with its simple delivery, keeping a steady mid tempo feel throughout. The drums were excellent, the acoustic guitar fitting, and during the chorus came some of the tightest harmonies that can be heard thus far. The revving of a car engine is heard during the intro to, "Bloodline," that then faded into a hard rocker. Some changes of tempo were heard during diverse moments with varying degrees of success.
The grunge of Soundgarden or Pearl Jam can be felt with "Angel Dancer," that gave bassist Per Schelander a chance to demonstrate his talent. However this track was almost bothersome with its many cadence changes and the vocals that at times didn't fit the flow. The heavy ballad, "Turkish Nights," with its many layers of vocals and music closed out Retoxed. What makes this an interesting track is just when one gets used to one key and feeling, the band manages to pull a 180 and change the vibe completely around.
Certainly what can be said, is Retoxed changes tempos, feelings and attitudes frequently throughout its almost 50 minute playing time. All in all, the sound that has captured the hearts of House of Shakira fans around the world is there in droves. Retoxed delivers just what these fans would expect from this great band.
Band Members
Andreas Eklund – vocals
Mats Hallstensson – guitars/vocals
Anders Lundstrom – guitars
Per Schelander – bass guitar/vocals
Tony Andersson – drums
Track listing:
Retox
Small Town
No Faith
Crazy But No Fool
Life and Deat
Gabon Viper
High Above
Red Alert
Bloodline
Angel Dancer
Turkish Nights
HRH rating: 8/10

HOUSE OF SHAKIRA 'Retoxed' Lion Music (2007) www.lionmusic.com

House of Shakira are once again back with their latest melodic platter 'Retoxed'. I kind of missed the buzz that this band created early on, but definitely caught on later to why there was a buzz in the first place. This band puts their music together with infectious melodies, great harmony vocals that are also big in nature, and great hooks. Can't forget the hooks. The latest album contains 11 tracks of pretty consistent AOR and hard rock type stuff. As much as I have always loved very heavy music, I have also found this type of music equally important due to my taste for balance. The band capture your attention by keeping things fairly consistent, but also adding in subtle things such as a great guitar hook that may be heavier than the rest of the album or maybe even a dreamy memorable melody or tone. It's nice to have upbeat music as well with all of the negativity you get in today's market. You can only take so much of that before you want to have fun again, and that's what this band is all about. There are similarities in their music to what made the 80's so great for this style of rock. The band is still churning it out in that style which is part of their appeal. What I think stands out the most with this album is the vocals. Not only the main vocals, but the bands harmonic vocals. In some ways it's similar to something you would hear in classic Styx or bands of that caliber. I love the way the album opens up. The band offer up a short, very melodic vocal driven track that drops right into the second song 'Small Town'. This second track could have fit into and hard rock album of the late 80's. 'No Faith' and 'Gabon Viper' showcase a bit of an edge in the guitar sound. To me, 'High Above' is one of the most catchiest tunes on the album. 'Red Alert' would make a great single due to it's accessibility. 'Bloodline' is probably my favorite track on the album. It combines some of the best vocal work with a nice hard driving guitar sound. The band sound like they had a good time writing and recording this record. You hear about artists that write albums that reflect where they were at in their life through the sound of the album. If for some reason that was the case here, it would be safe to say this band was in a good place. This is the type of album that is missing in the domestic scene for the most part. Once in a while you will get a Journey album or something along those lines. These types of albums used to be commonplace. Sure would be nice to get back to that era again. Nicely Another solid upbeat effort from these Swedish melodic rockers. 'Retoxed' is fairly consistent through the listen and is based in a melodic hard rock or AOR sound. This album to me is pretty complete meaning no need to hit fast forward to skip anything. It's good to hear an album come along that represents having fun. This is one of those. The album title is fitting. I am Retoxed on great melodic hard rock once again!

review by Dave Palmer www.heavymetalresource.com

HOUSE OF SHAKIRA 'Retoxed' Lion Music (2007) www.lionmusic.com
House Of Shakira return with their fifth studio album and one that marks ten years since their classic debut album 'Lint' was released. The album title comes from the band's renewed energy and the fact that this album, like 'Lint' sees the band writing together.
After the brief intro 'Retox', 'Small Town' rips in with a classic piece of HOS hard rock – big melodies and guitars. Next up 'No Faith' is quite possibly one of the heaviest tunes they have recorded so far, with the band really putting the guitars to the fore yet not drowning out their distinctive melodic vocal harmonies. Next up the song of the album for me, the pop rock 'Crazy But No Fool' which stands up to anything on 'Lint' which is no mean feat. 'High Above' and 'Red Alert' both see the band produce classy AOR/melodic rock tunes with again the band's attention to vocal melodies and guitars shining through the music. 'Bloodline' is another good song and sounding not unlike Queen in places! This is prime time arena rock and one you just want to hear performed live. The only real slow burner on here is 'Turkish Nights' which hints at Journey and you could easily imagine Steve Perry singing this one. Vocalist Andreas Eklund again puts in some wonderful vocal performances throughout the album.
HOS have done it again, another classy melodic rock album that will please long term fans as well as hopefully pulling in some new ones, especially as they have pushed the guitar sound up the mix to produce some heavier songs. They never disappoint and this is their best release since 'Lint'.
****
Jason Ritchie
HOUSE OF SHAKIRA – Live At Firefest 2005 (DVD)

Sweden

August 2006

Wim van Grunsven www.mariosmetalmania.com
Style: Melodic Rock
Running time: Just over an hour. (Tracks: 10)
I always look forward to DVD's of bands that have made good CD's, but of whom you expect to have just that little when they play live. House Of Shakira is such a band, and they don't disappoint on this DVD. Their kind of Melodic Rock is very well equipped to keep your attention the whole time long. Even live they know how to sing together in tone! What is very surprising is that their former singer Mikael Eriksson is standing on the stage with them. That's something you don't see often. The songs span their whole career and give you a good picture of what House Of Shakira stands for: very well played and sung Melodic Rock. The music is catchy, most of the time they play fast and when needed they know how to slow down without getting boring. If you want to be able to swing, dance or headbang to music, here's your chance. Unfortunately the concert only lasts 10 songs, and that is way too short for me. At that point I put my attention to the extras. The four videos you get to see all stem from the time that the band was still called The Station, the time that the already mentioned Mikael was their singer. The other extra is a very short, very much summarized biography. For a band that has been together almost twenty years they could have gone into detail a lot more, as to give you an insight to all the things they have experienced over the years. They must have tons of footage to use for just such a cause. Alas, they don't, and now you have learnt some things about House Of Shakira, but not nearly enough. Thankfully they have a real English woman telling the story, so at least you don't have to annoy yourself over the awful dialects you sometimes hear. All put together I think this is a very good DVD, but they should have done a lot more to make it really worth your while. All together you just have over an hour of material, and for a first major DVD release that is way too short. That takes ten points off my grade. Only if they sell this for the same price as a CD "Live At Firefest 2005" will be worth your money. Any more and they will be overcharging.
Visit their website: http://www.house-of-shakira.nu/
Promotion The Netherlands: http://www.bertus.com/
Recordlabel: http://www.lionmusic.com/


73/100


HOUSE OF SHAKIRA 'Live at Firefest 2005' (DVD 2006) www.lionmusic.com

A double first with this DVD as it marks the debut DVD release by Lion Music and the first DVD by the band. Recorded at last year's UK Firefest it sees the band cover their whole career in an eleven song set chock full of delights! Although officially a five piece they have their 'secret' sixth band member in vocalist and lyricist Mikael Eriksson, who ably backs lead vocalist Andreas Eklund. Can the band recreate their trademark layered harmonies in a live setting? Indeed they can as can be heard on 'Method of Madness' and 'Hey Lord' – two bona fide melodic rock classics. Super, tightly played set with some cracking lead guitar solos in the mix.

Bonus DVD features are a brief biography of the band and interviews with the band plus four videos from the band's early incarnation as the Station. These videos should carry a hairspray warning not only for the band's flowing locks but the audience who have some cracking mullets on show! Music wise you can see the band's love of harmonies and 'Cinderella' is the pick of the bunch. An interesting look at the band's formative days.

If you like the band buy this DVD as it is superb and for lovers of melodic rock who have yet to try this band try here as you get a good cross section of their songs.

****1/2

Jason Ritchie


HOUSE OF SHAKIRA 'Lint' LMC129 Lion Music (2005) www.lionmusic.com
The debut album by House of Shakira gets a welcome re-release by Lion
Music and now with proper distribution more people will get to sample the
delights of this band. House of Shakira have sadly always been hindered by
record labels going bust and lack of product in shops. As for the album well
lets just say any fan of melodic rock should have this little gem in their
collection. What sets the band ahead of many others in this genre is their
mixing of hard rock with Eastern and African music. It sounds like it
wouldn't work but just to listen to opener 'Morning Over Morocco' that kicks
in big time after a call to morning prayers! 'Method Of Madness' features
chunky riffing and glorious harmony vocals come the chorus lien - a classic
tune in anybody's book. Other highlights include 'Elephant Gun' and 'Canned
Laughter'. The only song I am personally not overly keen on is 'Who's Lying
Now' that sounds too much like Journey's 'Who's Crying Now' (one of the
worst songs that excellent band ever recorded). There are two bonus tracks
as well with this re-release - 'On The Green' is a satisfying mid-tempo
number but 'Heroes' is pretty mediocre.
A wonderful album and well done to Lion Music for getting this back out.
Hopefully they van now release the bands other two albums.

*****
Jason Ritchie


Reviews Editor
Get Ready To Rock!
www.getreadytorock.com


HOUSE OF SHAKIRA 'First Class'
LMC110 Lion Music (2004) www.lionmusic.com

HOUSE OF SHAKIRA First Class Lion Music LMC 110 Yet another highly promising young band who seem to have been beset by more than their fair share of problems, Sweden's House Of Shakira debuted as long ago as 1997 with the hugely infectious 'Lint' album. A fine selection of sassy, hook laden AOR, it won them much needed exposure in the European music press, and a prestigious opening slot with Royal Hunt on the German and Swedish legs of their 'Paradox' tour. Everything culminated in a fantastic appearance at that year's Gods event in Wigan – who could forget their blistering run through of Journey's 'Separate Ways'? – a bright future seemingly assured. Sadly, disaster was about to strike. Just as their much anticipated sophomore release 'On The Verge' was about to hit the shops, news began to filter through that their then record company Bluestone Music, had gone to the wall. Without vital industry support, the band floundered, all the precious momentum gained with 'Lint' grinding to a shuddering halt as they were faced with the prospect of starting all over again with yet another record company. Undeterred by this setback, House Of Shakira set about writing fresh material, a new deal eventually being struck with Germany's MTM for the 2000 release 'House Of Shakira III'. By now however the world had moved on, and the tougher sound of their latest album drew a rather more philosophical mixed response. A limited edition, self financed live affair followed in the fall of 2001, but this too did little to reignite the flame. And so to 2004 and yet another new recording contract, this time with up and coming Finnish label Lion Music. Whilst both 'On The Verge' and 'III' had their moments, neither managed to eclipse the joyous exuberance of the debut. However, the band had moved on from their Journeyesque roots into slightly earthier hard rock territory, and that has continued apace with their latest effort 'First Class'. Yes there are still recognisable elements of the band who recorded 'Lint' – Andreas Eklund's resonating vocals especially – but that was then, this is now. One thing that did become readily apparent as I perused this disc for the first time was that House Of Shakira seem to have curbed some of their more audacious tendencies, the result being a much straighter, stylistically less adventurous album than before. That said, this time around they seem to have concentrated their efforts into the core songwriting processes, fortunately resulting in the strongest batch of songs put out under the House Of Shakira banner since 'Lint'. Finely balanced, 'First Class' offers the listener plenty of light and shade; moody, acoustic driven tracks like 'Black And Blue Skies' with it's 'Led Zep III' kind of vibe, rubbing shoulders with punchier, raw edged cuts like the pulsating 'Creep'. Talking of Zeppelin, the album is littered with similar inflections throughout if you delve below the surface, my own personal favourite being the somewhat eclectic 'Sunshine Song' … hmmm, sure there's a pun in there if I look hard enough! But as I said, the biggest plus point this time around is the consistency in writing, and after just a couple of spins, numbers as diverse as 'Ain't Your Crowd', 'You Are', 'Chicago Blue', and 'State Of Grace' become familiar old friends. A long overdue return to form. 8/10 Dave Cockett Hard RoxX Magazine

ALBUM OF THE MONTH:
July:

HOUSE OF SHAKIRA - First Class

The Swedish band House Of Shakira started out in Stockholm around 1991. Their debut, Lint, was released in
1997 and was nominated by a lot of magazines and the specialized press as best debut album. It also ranked high
on many top ten lists in 97. They also went on tour through Europe together with Royal Hunt. In England they were
invited to play at The Gods Festival. With the second release, On The Verge, big plans were made, but their record
company disappeared and went down just in time for the release. In year 2000 the band signed a deal with MTM
Music and they released House Of Shakira III. With great reviews and some support from radio stations in
Sweden, it led the band to play at Sweden Rock Festival in 2001. This live concert was recorded and released as
Live+. House Of Shakira also in 2001 went to Spain to play at Nemelrock festival together with Dare and Harem
Scarem. After ten years the band took a break in 2002, but they have now returned with First Class, stronger than ever!


I have followed House Of Shakira from the beginning and listened a lot to their releases through the years. It has
always been something special with House Of Shakira`s music, that you don`t find with many other bands. They
have a unique way to write songs who, in my opinion, goes a bit deeper into your soul than songs from many other
bands. Their music is a mix of Melodic Rock, Hard Rock and AOR, and with First Class they prove they are in
the elite of these bands today. Vocalist Andreas Eklund is one of my personal favorite singers in the music scene
today, and I think his voice is better than ever on First Class. Guitarist, keyboardist Anders Lundström and
guitarist Mats Hallstensson is without a doubt two very good skilled guitarists with a big specter of nice solos
and riffs. The rhythm section with bassplayer Per Schelander and drummer Tony Andersson sounds very tight
and precise. First Class is my most played album the last month and the more I listen to it the stronger it gets each
time I hear it. It has taken me a bit more time to be familiar with First Class than their other albums. Their music
takes a step away from the masses of Melodic Rock and Melodic Hard Rock and AOR bands and what I think is
the strongest with their songs, is their way of taking some untraditional directions here and there and mix it into their
fantastic songs. When it comes to the songs, who are all very strong, I can tell you immediately that you will be
entertained by no fillers, just killer songs from the first note till the end. With the opener, Ain´t Your Crowd, they
easily take your attention and already on this song you will hear what I mean with different elements and that the band
definitely has their own style who is very interesting to listen to. The twelve songs are filled with strong melodies, nice
choruses and technical elements from the whole band, who take this album directly to the top of releases in this genre
this year. I have, after listening at least twenty times lately to First Class, got some favorite songs like Uncontrolled,
You Are, Black And Blue Skies, Creep, Black Barn, State Of Grace, Celebration Bound and the beautiful
acoustic ballad Chicago Blue. The best album from House Of Shakira so far in my opinion, and if you haven`t
heard this superb Swedish melodic masters yet I think it`s time to do it NOW!
http://www.house-of-shakira.nu/
http://www.lionmusic.com/

House Of Shakira are:

Andreas Eklund - lead vocals
Anders Lundström - guitar/keyboard
Mats Hallstensson - guitar/vocals
Per Schelander - bass/vocals
Tony Andersson - drums

---

House of Shakira: First Class



If you're going to call your album First Class, the music better live up to the billing. In the case of the fourth studio disc from Sweden's oddly named House of Shakira, the first couple songs ("Ain't Your Crowd" and "Uncontrolled") don't fulfill the album title's promise. But then, lo and behold, the quintet give us the ultra-melodic and unbelievably catchy "You Are," followed by the mid-tempo rocker "Hey Lord," the dramatic, big-sounding acoustic ballad "Black and Blue Skies," the dark-yet-soaring "Creep" and the harmony-laden "Black Barn." All told, all but only a handful of the 12 tunes on First Class elicit a sense of aural pleasure that satisfies without going over the top.

In fact, subtlety reigns on First Class, as the band eschews the Middle-Eastern effects of 1997's debut Lint and the experimental tendencies of 2000's III. One reason these songs stand out — and the reason why House of Shakira has never made a boring album — is vocalist Andreas Eklund, who sings in a voice all his own and one that can best be described as a hybrid of Steve Walsh and Steve Perry. Another reason is the band's refusal to musically stand still, creating exhilarating hooks over a variety of arrangements and managing to sound both organic and cohesive. The fact that a band can make music this enlightening after 13 years together, with more shattered record deals than record releases, speaks volumes about House of Shakira's dedication to its craft.

People who mock so-called AOR and melodic hard rock for lacking substance and adventure need to hear First Class — or any House of Shakira album, for that matter. Solid musicianship (lead guitarist Mats Hallstensson could go fret-for-fret with Eddie Van Halen), honest lyrics ("So goodbye my lovely friends, chasing the black and blue skies/Hope we never meet again"), and inexplicable quirks ("A creepy crawler, on a creepy crawling crawl") give House of Shakira the all-too-uncommon opportunity to refresh a tired genre.



Track Listing:
1) Ain't Your Crowd (3:36)
2) Uncontrolled (2:34)
3) You Are (4:43)
4) Hey Lord (3:43)
5) Black and Blue Skies (5:07)
6) Creep (3:59)
7) Black Barn (4:57)
8) State of Grace (3:53)
9) Landing (4:28)
10) Celebration Bound (4:17)
11) Sunshine Song (6:15)
12) Chicago Blues (4:45)
Total Time: 52:22

Added: June 29th 2004
Reviewer: Michael Popke
Score: www.seaoftranquility.org

House Of Shakira - First Class
Lion Music

file under Hardrock/AOR

Eddy: Many years ago my wife and I went to a performance of Royal Hunt (their classic line up including DC Cooper) in Bochum, Germany. Opening for these Danish guys were another Scandinavian band called House Of Shakira. They were rather boring to see and the only time they impressed the crowd was when they decided to play something recognizable, 'Separate Ways' from Journey. So after that I totally forgot about that band. Till now, because their newest album landed on my desk. They have called it 'First Class' and first thing I notice that they have grown and are able now to create some fine tunes on their own.

One of the best tracks on this piece is the one they start with. 'Ain't Your Crowd' is it called and is like a fine American stadium rocker. I really like this strong sing a long song; it's catchy and well brought by these Swedish guys. They proceed with another good rock 'n roller called 'Uncontrolled'. You can't keep your head still, the rhythm works infectious. A fine guitar solo completes this tune. Kind of Journey like they continue with 'You Are'. 'Hey Lord' is only liked for the great harmony singing and a great guitar solo. Rest of this song is to thirteen in a dozen to me. 'Black And Blue Skies' is totally acoustic and proofs to be a great calm break on this album. The next song is 'Creep' and has an awesome intro filled with great sounding guitars. I just love the solo leading this tune in. I think this would be one of the highlights on this album. 'Black Barn' sounds a bit like 'Because The Night' from Patti Smith in the beginning. A song with again some fine harmony vocals and just an awesome guitar solo. This way of soloing reminds me a lot of the relaxed style we know from Mark Kendall from Great White. This is another fine highlight on this album. 'State Of Grace' is a happy tune that could easily get you out of a dip. 'Landing' is a song that makes you think of the music from Extreme. This one is nothing special. Following that song is 'Celebration Bound' starts of kind of Guns 'n Roses like and than turns out to be great aor. 'Sunshine Song' is a fine piece of composing. There is a lot happening musically in this song. Surely the most interesting and exciting song on this album. The last song on this excellent album is called 'Chicago Blues'. A delicious sounding ballad, proving that this band has really has found his home.

Score: 85/100 www.lordsofmetal.nl

REVIEWS:

Genre: Melodic Rock
Label: Lion Music
Playing time: 47:55
Band homepage: House Of Shakira


Tracklist:

My first taste of HOUSE OF SHAKIRA was when I happened to hear the Swedish group's note-perfect cover of JOURNEY's "Separate Ways (Worlds Apart)". My first thought was, "Great Scott, these guys are hella talented." For some bizarre reason, I forgot to check out the rest of the band's material, but thankfully, Fortune has smiled upon me, and HOUSE OF SHAKIRA's latest album, "Retoxed", has found its way into my hands.

Let's make one thing clear from the get-go: "Retoxed" is one stunning album. From the delicate piano intro, "Retox", all the way to the seven-minute finale, "Turkish Nights", this album is Melodic Rock at its finest. The band manages to strike a fine balance between catchy JOURNEY-inspired AOR and some edgier VAN HALEN-esque stuff, and it works marvellously.

It goes without saying that every member of HOUSE OF SHAKIRA has an insane amount of talent. Drummer Tony Andersson lays down the beat with metronomic precision, guitarists Mats HHallstensson and Anders Lundström throw down lick after lick, bassist Per Schelander delivers some majestic background vocals (which is ironic, considering he once lied about being able to sing so he could join the band!) and over top of it all is Andreas Eklund, the man with the golden voice. Seriously, now that Jeff Scott Soto has left JOURNEY, I think Eklund should capitalize on that little opportunity. He's got the perfect voice, and as I mentioned above, the band's cover of "Separate Ways" was spectacular.

Then again, with songwriting as stellar as this, who needs JOURNEY? Just listen to how perfectly the soft "Retox" segues into the upbeat and rockin' "Small Town". Just listen to the soaring vocal harmonies in the chorus of "Crazy But No Fool". Just listen to the wondrous semi-acoustic verses of "Red Alert". Damn, I'm running out of adjectives here.

Fans of super-catchy, well-produced Rock will love "Retoxed". Fans of JOURNEY will absolutely adore it. As stated above, this is Melodic Rock at its finest, and if you're in the mood for some catchy, upbeat music, then this is certainly the album you're looking for. And Mr. Eklund, I'm serious about that JOURNEY thing. Let me know how that works out.

(Online December 7, 2007)

www.metal-observer.com

01. Retox
02. Small Town
03. No Faith
04. Crazy But No Fool
05. Life And Death
06. Gabon Viper
07. High Above
08. Red Alert
09. Bloodline
10. Angel Dancer
11. Turkish Nights

Swedish melodic rockers House Of Shakira are back Retoxed and ready to freshen up the melodic rock scene with their potent trademark blend of lush vocals and contagious musical hooks. The bands trademark melodies and vocals lines are here Retoxed stronger than ever with the music created to support the vocals and carry the lyrics to the listener. Not just content with working the main vocal melody the band have taken great care to ensure the background music and vocal melodies are there to support the band trademark vocals, the band call this the "Abba inspiration".

Well I can tell you that "Abba" might be an inspiration, but lucky for us House of Shakira doesn't sound like Abba. The band has written the songs as a collective unit as they have done on their debut album Lint. After the short ballad Retox we are getting Small Town thrown in our AOR faces. The first band I had to think about when I heard this song is Extreme, especially the album III sides to every story. Although there is no Nuno Bettencourt in House of Shakira, the musicians have reached a high level after 10 years. The songs are very catchy, they have great melodies and choirs and Andreas Eklund has a voice that reminds sometimes of Tyketto's Danny Vaughn or Steve Perry (Ex-Journey). Now we go on with No Faith which does sound a little bit like Fates Warning at the time of APSOG, especially the beginning of the song. Crazy But No Fool is again a sing-a-long song even as the following Life And Death. Of course there is another ballad on this album called Red Alert and maybe you can put the last song Turkish Nights also in that same window called 'easy listening music'.

This album swings like a woman's tit (as we say in Holland ! ). Good songs, great melodies and a great singer, again from that country called Sweden. So if you like 'Journey', 'Extreme' or 'Tyketto' check out this new album from House of Shakira.


www.myspace.com/houseofshakira



Rating: 83 /100 www.digital-steel.com




House of Shakira – Retoxed




2007 Lion Music

An excellent mainstay in the melodic rock/metal scene, this band has always been arena ready with infectious melodies, hooks and finite harmonies that make Retoxed another feat for the hard rock glory that House of Shakira executes. Highly infused with a Queen influence, the musical showmanship of Journey, as well as the sonics of modern day troubadours such as Line of Fire, Extreme, and labelmates Dogpound, the new album leans towards the harder driving/balls-to-the-wall approach rather than the layered synthesized approach that we also know and love so much.

Retoxed opens up with the Queen-ish piano intro of "Retox," which is a short ballad that almost hints as if the record is going to be an opera of sorts; it is anything but, for that balladry is shattered with the wall of the opening guitar harmonies of "Small Town," a straight ahead anthemic hard rock/metal tune, which packs a punch – whereas you have other cuts continuing this hard rock endurance with "Crazy But No Fool" and the staccato laden "Bloodline;" while other tracks like the dark "No Faith," the AOR laden "Angel Dancer," and the power ballad "Turkish Nights" show diversity among the tunesmith abilities.

With all of the right elements on the table; the heaviness, catchiness, solos, & even classy pop sophistication, House of Shakira have produced another profound example of a modern day arena rock classic.

Added: November 25th 2007
Reviewer: Tommy Hash www.ytsejam.com
Score:
Related Link: House of Shakira website




HOUSE OF SHAKIRA 'RETOX' (LION MUSIC)

Swedish melodic rockers HOUSE OF SHAKIRA make a return with their 5th CD release. Musically they have always been making Melodic Hardrock and also their new CD 'Retox' follows that style. Although it is not THE melodic hardrockalbum of the year, it still is a high quality original Melodic Hardrockalbum that will please the fans of no-nonsense uptempo 80s American inspired good time rock and roll with strong melodic choruses in the style of DOKKEN, HEAVEN'S EDGE, VYPER, ICON and such. Especially the beginning with uptempo rockers like "Small Town", "No Faith", "Crazy But No Fool" and "Life And Death" and closing ballad "Turkish Nights" are showing the high level of HOUSE OF SHAKIRA's music. The CD has a full-blown production and therefore fans of mentioned bands should get it asap... More info at: www.houseofshakira.com and www.myspace.com/houseofshakira

(Points: 8.4 out of 10)

Strutter magazine, Holland

House of Shakira
Retoxed Lion Music

Comments: It was in the mid 1980s that guitarist Mats Halstensson, vocalist Anders Lundstrom and original drummer Henrik Andreasson formed the melodic rock band The Avenue. Even after a relentless touring schedule and the release of a demo, the band failed to generate label interest, and the decision was made to move from their northern Sweden roots to the capital city, Stockholm. In 1989, the name was changed to The Station, a few band members came and went, and after the advise of a record exec the name was dropped and a contest was held by a local radio station for a fan to name the band. And thus the name House of Shakira was born, named after what turned out to be a bordello. In 1997, the band released their debut CD, Lint, that introduced the world to their towering vocals, hook laden guitar riffs and verses that flowed into sweeping choruses. Subsequent releases would include 1998's On The Verge, 2000's Three and 2004's First Class.

Part Journey, part The Storm, part Harem Scarem, part Hardline and all 100% pure melodic rock, House of Shakira's fifth studio release, Retoxed, takes the listener back to the age of bigger than life tracks with arena filling rock anthems, ballads and hard rockers. Vocalist Andreas Eklund ties each track together with what is probably one of the strongest voices in the melodic rock genre. Opening with the 1:12 intro, "Retox," which features his strong voice, clear and passionate, with the standout of this ballad being a fine piano accompaniment. The chopping piano chords might have been better replaced with soft, soothing keyboard arpeggios and to tie in the empty slots, an acoustic guitar. But nevertheless a fine way to allow "Retox" that runs full steam into the monster sounding, "Small Town," with a buildup of drums and guitars on top of more guitars. At 20 seconds into this melodic rocker, a strike of the hi-hat can be heard and the tempo changes from melodic to an all out rocker. This is signature House of Shakira with Eklund's voice taking this track to a place that will be familiar to devotees of this group. It is during the chorus that characteristic harmonic voices are heard with a killer guitar solo that is reminiscent of the great Neal Schon or Night Ranger's Brad Gillis. Track 3, "No Faith," is the CD's highlight that opens with nasty, crunching guitar chords.

Slowing down somewhat is the next track, "Crazy But No Fool," that will immediately take the listener back to the Journey of the 1980s. This is a feel good number that is well played and indeed infectious. The harmonic vocals to track 5, "Life and Death," are inspiring, and well sung. "Gabon Viper," track 6 and track 7, "High Above," are heavier in its delivery with a more modern hard rock attitude. But again, giving it its House of Shakira mark are the vocals that come throughout both these heavy-handed hitters. A delight was the next track, "Red Alert," with its simple delivery, keeping a steady mid tempo feel throughout. The drums were excellent, the acoustic guitar fitting, and during the chorus came some of the tightest harmonies that can be heard thus far. The revving of a car engine is heard during the intro to, "Bloodline," that then faded into a hard rocker. Some changes of tempo were heard during diverse moments with varying degrees of success.

The grunge of Soundgarden or Pearl Jam can be felt with "Angel Dancer," that gave bassist Per Schelander a chance to demonstrate his talent. However this track was almost bothersome with its many cadence changes and the vocals that at times didn't fit the flow. The heavy ballad, "Turkish Nights," with its many layers of vocals and music closed out Retoxed. What makes this an interesting track is just when one gets used to one key and feeling, the band manages to pull a 180 and change the vibe completely around.

Certainly what can be said, is Retoxed changes tempos, feelings and attitudes frequently throughout its almost 50 minute playing time. All in all, the sound that has captured the hearts of House of Shakira fans around the world is there in droves. Retoxed delivers just what these fans would expect from this great band.

Band Members
Andreas Eklund – vocals
Mats Hallstensson – guitars/vocals
Anders Lundstrom – guitars
Per Schelander – bass guitar/vocals
Tony Andersson – drums

Track listing:
Retox
Small Town
No Faith
Crazy But No Fool
Life and Deat
Gabon Viper
High Above
Red Alert
Bloodline
Angel Dancer
Turkish Nights

HRH rating: 8/10


HOUSE OF SHAKIRA 'Retoxed' Lion Music (2007) www.lionmusic.com

House of Shakira are once again back with their latest melodic platter 'Retoxed'. I kind of missed the buzz that this band created early on, but definitely caught on later to why there was a buzz in the first place. This band puts their music together with infectious melodies, great harmony vocals that are also big in nature, and great hooks. Can't forget the hooks. The latest album contains 11 tracks of pretty consistent AOR and hard rock type stuff. As much as I have always loved very heavy music, I have also found this type of music equally important due to my taste for balance. The band capture your attention by keeping things fairly consistent, but also adding in subtle things such as a great guitar hook that may be heavier than the rest of the album or maybe even a dreamy memorable melody or tone. It's nice to have upbeat music as well with all of the negativity you get in today's market. You can only take so much of that before you want to have fun again, and that's what this band is all about. There are similarities in their music to what made the 80's so great for this style of rock. The band is still churning it out in that style which is part of their appeal. What I think stands out the most with this album is the vocals. Not only the main vocals, but the bands harmonic vocals. In some ways it's similar to something you would hear in classic Styx or bands of that caliber. I love the way the album opens up. The band offer up a short, very melodic vocal driven track that drops right into the second song 'Small Town'. This second track could have fit into and hard rock album of the late 80's. 'No Faith' and 'Gabon Viper' showcase a bit of an edge in the guitar sound. To me, 'High Above' is one of the most catchiest tunes on the album. 'Red Alert' would make a great single due to it's accessibility. 'Bloodline' is probably my favorite track on the album. It combines some of the best vocal work with a nice hard driving guitar sound. The band sound like they had a good time writing and recording this record. You hear about artists that write albums that reflect where they were at in their life through the sound of the album. If for some reason that was the case here, it would be safe to say this band was in a good place. This is the type of album that is missing in the domestic scene for the most part. Once in a while you will get a Journey album or something along those lines. These types of albums used to be commonplace. Sure would be nice to get back to that era again. Nicely Another solid upbeat effort from these Swedish melodic rockers. 'Retoxed' is fairly consistent through the listen and is based in a melodic hard rock or AOR sound. This album to me is pretty complete meaning no need to hit fast forward to skip anything. It's good to hear an album come along that represents having fun. This is one of those. The album title is fitting. I am Retoxed on great melodic hard rock once again!


review by Dave Palmer www.heavymetalresource.com





HOUSE OF SHAKIRA 'Retoxed' Lion Music (2007) www.lionmusic.com

House Of Shakira return with their fifth studio album and one that marks ten years since their classic debut album 'Lint' was released. The album title comes from the band's renewed energy and the fact that this album, like 'Lint' sees the band writing together.

After the brief intro 'Retox', 'Small Town' rips in with a classic piece of HOS hard rock – big melodies and guitars. Next up 'No Faith' is quite possibly one of the heaviest tunes they have recorded so far, with the band really putting the guitars to the fore yet not drowning out their distinctive melodic vocal harmonies. Next up the song of the album for me, the pop rock 'Crazy But No Fool' which stands up to anything on 'Lint' which is no mean feat. 'High Above' and 'Red Alert' both see the band produce classy AOR/melodic rock tunes with again the band's attention to vocal melodies and guitars shining through the music. 'Bloodline' is another good song and sounding not unlike Queen in places! This is prime time arena rock and one you just want to hear performed live. The only real slow burner on here is 'Turkish Nights' which hints at Journey and you could easily imagine Steve Perry singing this one. Vocalist Andreas Eklund again puts in some wonderful vocal performances throughout the album.

HOS have done it again, another classy melodic rock album that will please long term fans as well as hopefully pulling in some new ones, especially as they have pushed the guitar sound up the mix to produce some heavier songs. They never disappoint and this is their best release since 'Lint'.

****
Jason Ritchie

HOUSE OF SHAKIRA – Live At Firefest 2005 (DVD)

Sweden

August 2006

Wim van Grunsven www.mariosmetalmania.com
Style: Melodic Rock
Running time: Just over an hour. (Tracks: 10)
I always look forward to DVD's of bands that have made good CD's, but of whom you expect to have just that little when they play live. House Of Shakira is such a band, and they don't disappoint on this DVD. Their kind of Melodic Rock is very well equipped to keep your attention the whole time long. Even live they know how to sing together in tone! What is very surprising is that their former singer Mikael Eriksson is standing on the stage with them. That's something you don't see often. The songs span their whole career and give you a good picture of what House Of Shakira stands for: very well played and sung Melodic Rock. The music is catchy, most of the time they play fast and when needed they know how to slow down without getting boring. If you want to be able to swing, dance or headbang to music, here's your chance. Unfortunately the concert only lasts 10 songs, and that is way too short for me. At that point I put my attention to the extras. The four videos you get to see all stem from the time that the band was still called The Station, the time that the already mentioned Mikael was their singer. The other extra is a very short, very much summarized biography. For a band that has been together almost twenty years they could have gone into detail a lot more, as to give you an insight to all the things they have experienced over the years. They must have tons of footage to use for just such a cause. Alas, they don't, and now you have learnt some things about House Of Shakira, but not nearly enough. Thankfully they have a real English woman telling the story, so at least you don't have to annoy yourself over the awful dialects you sometimes hear. All put together I think this is a very good DVD, but they should have done a lot more to make it really worth your while. All together you just have over an hour of material, and for a first major DVD release that is way too short. That takes ten points off my grade. Only if they sell this for the same price as a CD "Live At Firefest 2005" will be worth your money. Any more and they will be overcharging.
Visit their website: http://www.house-of-shakira.nu/
Promotion The Netherlands: http://www.bertus.com/
Recordlabel: http://www.lionmusic.com/


73/100


HOUSE OF SHAKIRA 'Live at Firefest 2005' (DVD 2006) www.lionmusic.com

A double first with this DVD as it marks the debut DVD release by Lion Music and the first DVD by the band. Recorded at last year's UK Firefest it sees the band cover their whole career in an eleven song set chock full of delights! Although officially a five piece they have their 'secret' sixth band member in vocalist and lyricist Mikael Eriksson, who ably backs lead vocalist Andreas Eklund. Can the band recreate their trademark layered harmonies in a live setting? Indeed they can as can be heard on 'Method of Madness' and 'Hey Lord' – two bona fide melodic rock classics. Super, tightly played set with some cracking lead guitar solos in the mix.

Bonus DVD features are a brief biography of the band and interviews with the band plus four videos from the band's early incarnation as the Station. These videos should carry a hairspray warning not only for the band's flowing locks but the audience who have some cracking mullets on show! Music wise you can see the band's love of harmonies and 'Cinderella' is the pick of the bunch. An interesting look at the band's formative days.

If you like the band buy this DVD as it is superb and for lovers of melodic rock who have yet to try this band try here as you get a good cross section of their songs.

****1/2

Jason Ritchie


HOUSE OF SHAKIRA 'Lint' LMC129 Lion Music (2005) www.lionmusic.com
The debut album by House of Shakira gets a welcome re-release by Lion
Music and now with proper distribution more people will get to sample the
delights of this band. House of Shakira have sadly always been hindered by
record labels going bust and lack of product in shops. As for the album well
lets just say any fan of melodic rock should have this little gem in their
collection. What sets the band ahead of many others in this genre is their
mixing of hard rock with Eastern and African music. It sounds like it
wouldn't work but just to listen to opener 'Morning Over Morocco' that kicks
in big time after a call to morning prayers! 'Method Of Madness' features
chunky riffing and glorious harmony vocals come the chorus lien - a classic
tune in anybody's book. Other highlights include 'Elephant Gun' and 'Canned
Laughter'. The only song I am personally not overly keen on is 'Who's Lying
Now' that sounds too much like Journey's 'Who's Crying Now' (one of the
worst songs that excellent band ever recorded). There are two bonus tracks
as well with this re-release - 'On The Green' is a satisfying mid-tempo
number but 'Heroes' is pretty mediocre.
A wonderful album and well done to Lion Music for getting this back out.
Hopefully they van now release the bands other two albums.

*****
Jason Ritchie


Reviews Editor
Get Ready To Rock!
www.getreadytorock.com


HOUSE OF SHAKIRA 'First Class'
LMC110 Lion Music (2004) www.lionmusic.com

HOUSE OF SHAKIRA First Class Lion Music LMC 110 Yet another highly promising young band who seem to have been beset by more than their fair share of problems, Sweden's House Of Shakira debuted as long ago as 1997 with the hugely infectious 'Lint' album. A fine selection of sassy, hook laden AOR, it won them much needed exposure in the European music press, and a prestigious opening slot with Royal Hunt on the German and Swedish legs of their 'Paradox' tour. Everything culminated in a fantastic appearance at that year's Gods event in Wigan – who could forget their blistering run through of Journey's 'Separate Ways'? – a bright future seemingly assured. Sadly, disaster was about to strike. Just as their much anticipated sophomore release 'On The Verge' was about to hit the shops, news began to filter through that their then record company Bluestone Music, had gone to the wall. Without vital industry support, the band floundered, all the precious momentum gained with 'Lint' grinding to a shuddering halt as they were faced with the prospect of starting all over again with yet another record company. Undeterred by this setback, House Of Shakira set about writing fresh material, a new deal eventually being struck with Germany's MTM for the 2000 release 'House Of Shakira III'. By now however the world had moved on, and the tougher sound of their latest album drew a rather more philosophical mixed response. A limited edition, self financed live affair followed in the fall of 2001, but this too did little to reignite the flame. And so to 2004 and yet another new recording contract, this time with up and coming Finnish label Lion Music. Whilst both 'On The Verge' and 'III' had their moments, neither managed to eclipse the joyous exuberance of the debut. However, the band had moved on from their Journeyesque roots into slightly earthier hard rock territory, and that has continued apace with their latest effort 'First Class'. Yes there are still recognisable elements of the band who recorded 'Lint' – Andreas Eklund's resonating vocals especially – but that was then, this is now. One thing that did become readily apparent as I perused this disc for the first time was that House Of Shakira seem to have curbed some of their more audacious tendencies, the result being a much straighter, stylistically less adventurous album than before. That said, this time around they seem to have concentrated their efforts into the core songwriting processes, fortunately resulting in the strongest batch of songs put out under the House Of Shakira banner since 'Lint'. Finely balanced, 'First Class' offers the listener plenty of light and shade; moody, acoustic driven tracks like 'Black And Blue Skies' with it's 'Led Zep III' kind of vibe, rubbing shoulders with punchier, raw edged cuts like the pulsating 'Creep'. Talking of Zeppelin, the album is littered with similar inflections throughout if you delve below the surface, my own personal favourite being the somewhat eclectic 'Sunshine Song' … hmmm, sure there's a pun in there if I look hard enough! But as I said, the biggest plus point this time around is the consistency in writing, and after just a couple of spins, numbers as diverse as 'Ain't Your Crowd', 'You Are', 'Chicago Blue', and 'State Of Grace' become familiar old friends. A long overdue return to form. 8/10 Dave Cockett Hard RoxX Magazine

ALBUM OF THE MONTH:
July:

HOUSE OF SHAKIRA - First Class

The Swedish band House Of Shakira started out in Stockholm around 1991. Their debut, Lint, was released in
1997 and was nominated by a lot of magazines and the specialized press as best debut album. It also ranked high
on many top ten lists in 97. They also went on tour through Europe together with Royal Hunt. In England they were
invited to play at The Gods Festival. With the second release, On The Verge, big plans were made, but their record
company disappeared and went down just in time for the release. In year 2000 the band signed a deal with MTM
Music and they released House Of Shakira III. With great reviews and some support from radio stations in
Sweden, it led the band to play at Sweden Rock Festival in 2001. This live concert was recorded and released as
Live+. House Of Shakira also in 2001 went to Spain to play at Nemelrock festival together with Dare and Harem
Scarem. After ten years the band took a break in 2002, but they have now returned with First Class, stronger than ever!


I have followed House Of Shakira from the beginning and listened a lot to their releases through the years. It has
always been something special with House Of Shakira`s music, that you don`t find with many other bands. They
have a unique way to write songs who, in my opinion, goes a bit deeper into your soul than songs from many other
bands. Their music is a mix of Melodic Rock, Hard Rock and AOR, and with First Class they prove they are in
the elite of these bands today. Vocalist Andreas Eklund is one of my personal favorite singers in the music scene
today, and I think his voice is better than ever on First Class. Guitarist, keyboardist Anders Lundström and
guitarist Mats Hallstensson is without a doubt two very good skilled guitarists with a big specter of nice solos
and riffs. The rhythm section with bassplayer Per Schelander and drummer Tony Andersson sounds very tight
and precise. First Class is my most played album the last month and the more I listen to it the stronger it gets each
time I hear it. It has taken me a bit more time to be familiar with First Class than their other albums. Their music
takes a step away from the masses of Melodic Rock and Melodic Hard Rock and AOR bands and what I think is
the strongest with their songs, is their way of taking some untraditional directions here and there and mix it into their
fantastic songs. When it comes to the songs, who are all very strong, I can tell you immediately that you will be
entertained by no fillers, just killer songs from the first note till the end. With the opener, Ain´t Your Crowd, they
easily take your attention and already on this song you will hear what I mean with different elements and that the band
definitely has their own style who is very interesting to listen to. The twelve songs are filled with strong melodies, nice
choruses and technical elements from the whole band, who take this album directly to the top of releases in this genre
this year. I have, after listening at least twenty times lately to First Class, got some favorite songs like Uncontrolled,
You Are, Black And Blue Skies, Creep, Black Barn, State Of Grace, Celebration Bound and the beautiful
acoustic ballad Chicago Blue. The best album from House Of Shakira so far in my opinion, and if you haven`t
heard this superb Swedish melodic masters yet I think it`s time to do it NOW!
http://www.house-of-shakira.nu/
http://www.lionmusic.com/

House Of Shakira are:

Andreas Eklund - lead vocals
Anders Lundström - guitar/keyboard
Mats Hallstensson - guitar/vocals
Per Schelander - bass/vocals
Tony Andersson - drums

---

House of Shakira: First Class



If you're going to call your album First Class, the music better live up to the billing. In the case of the fourth studio disc from Sweden's oddly named House of Shakira, the first couple songs ("Ain't Your Crowd" and "Uncontrolled") don't fulfill the album title's promise. But then, lo and behold, the quintet give us the ultra-melodic and unbelievably catchy "You Are," followed by the mid-tempo rocker "Hey Lord," the dramatic, big-sounding acoustic ballad "Black and Blue Skies," the dark-yet-soaring "Creep" and the harmony-laden "Black Barn." All told, all but only a handful of the 12 tunes on First Class elicit a sense of aural pleasure that satisfies without going over the top.

In fact, subtlety reigns on First Class, as the band eschews the Middle-Eastern effects of 1997's debut Lint and the experimental tendencies of 2000's III. One reason these songs stand out — and the reason why House of Shakira has never made a boring album — is vocalist Andreas Eklund, who sings in a voice all his own and one that can best be described as a hybrid of Steve Walsh and Steve Perry. Another reason is the band's refusal to musically stand still, creating exhilarating hooks over a variety of arrangements and managing to sound both organic and cohesive. The fact that a band can make music this enlightening after 13 years together, with more shattered record deals than record releases, speaks volumes about House of Shakira's dedication to its craft.

People who mock so-called AOR and melodic hard rock for lacking substance and adventure need to hear First Class — or any House of Shakira album, for that matter. Solid musicianship (lead guitarist Mats Hallstensson could go fret-for-fret with Eddie Van Halen), honest lyrics ("So goodbye my lovely friends, chasing the black and blue skies/Hope we never meet again"), and inexplicable quirks ("A creepy crawler, on a creepy crawling crawl") give House of Shakira the all-too-uncommon opportunity to refresh a tired genre.



Track Listing:
1) Ain't Your Crowd (3:36)
2) Uncontrolled (2:34)
3) You Are (4:43)
4) Hey Lord (3:43)
5) Black and Blue Skies (5:07)
6) Creep (3:59)
7) Black Barn (4:57)
8) State of Grace (3:53)
9) Landing (4:28)
10) Celebration Bound (4:17)
11) Sunshine Song (6:15)
12) Chicago Blues (4:45)
Total Time: 52:22

Added: June 29th 2004
Reviewer: Michael Popke
Score: www.seaoftranquility.org

House Of Shakira - First Class
Lion Music

file under Hardrock/AOR

Eddy: Many years ago my wife and I went to a performance of Royal Hunt (their classic line up including DC Cooper) in Bochum, Germany. Opening for these Danish guys were another Scandinavian band called House Of Shakira. They were rather boring to see and the only time they impressed the crowd was when they decided to play something recognizable, 'Separate Ways' from Journey. So after that I totally forgot about that band. Till now, because their newest album landed on my desk. They have called it 'First Class' and first thing I notice that they have grown and are able now to create some fine tunes on their own.

One of the best tracks on this piece is the one they start with. 'Ain't Your Crowd' is it called and is like a fine American stadium rocker. I really like this strong sing a long song; it's catchy and well brought by these Swedish guys. They proceed with another good rock 'n roller called 'Uncontrolled'. You can't keep your head still, the rhythm works infectious. A fine guitar solo completes this tune. Kind of Journey like they continue with 'You Are'. 'Hey Lord' is only liked for the great harmony singing and a great guitar solo. Rest of this song is to thirteen in a dozen to me. 'Black And Blue Skies' is totally acoustic and proofs to be a great calm break on this album. The next song is 'Creep' and has an awesome intro filled with great sounding guitars. I just love the solo leading this tune in. I think this would be one of the highlights on this album. 'Black Barn' sounds a bit like 'Because The Night' from Patti Smith in the beginning. A song with again some fine harmony vocals and just an awesome guitar solo. This way of soloing reminds me a lot of the relaxed style we know from Mark Kendall from Great White. This is another fine highlight on this album. 'State Of Grace' is a happy tune that could easily get you out of a dip. 'Landing' is a song that makes you think of the music from Extreme. This one is nothing special. Following that song is 'Celebration Bound' starts of kind of Guns 'n Roses like and than turns out to be great aor. 'Sunshine Song' is a fine piece of composing. There is a lot happening musically in this song. Surely the most interesting and exciting song on this album. The last song on this excellent album is called 'Chicago Blues'. A delicious sounding ballad, proving that this band has really has found his home.

Score: 85/100 www.lordsofmetal.nl


HOUSE OF SHAKIRA 'First Class'
LMC110 Lion Music (2004) www.lionmusic.com

I've been a long time supporter of these guys - right from when I heard their classic Journey styled debut and had my socks blown clear off. Their follow up "On The Verge" wasn't as consistent, but saw the band developing and reaching for a more unique sound. 3 combined the best of both those worlds, with anthem filled rockers and ballads combining with a tougher direction and a certain musical quirkiness that has become their trademark. On First Class the band continue their faultless musical standards, but 3 may still get my nod as personal favourite - just because it features a few more of those over the top anthems I am a sucker for. But, First Class is - critically speaking - probably the band's best; it's a more cohesive record, managing to combine all the band's much loved elements into one tightly written and produced package. To define this band is a challenge, as their styles and influences are both diverse, but to newcomers, there would be no better place to start than on First Class, because it features a little of everything. It's the band's most varied record, while remaining consistent in sound - featuring lots of little production effects and oddities that the guys are now famed for. It also includes a couple of the band's heaviest rockers yet, plus a couple of great acoustic ballads, a few darker, semi-modern tracks and of course, a few of those anthems of pure melodic AOR bliss. The production is flawless and proof that any band could sound like a million bucks given the right studio and engineer and the right quality of song writing - there are no fillers on offer here at all. Something I love about this band is their song titles. One can't begin to imagine what each song sounds like from the titles given and within the song itself, the title is not always used or turned into a chorus hook. They really know how to craft a great song.

Ain't Your Crowd is a left of center opening track - but with these guys, nothing is ever 100% by the rules! It's a rocker, but mid-tempo, with some fine Eddie Van Halen styled riffs, moving into a mellower verse before building to a guitar driven chorus that takes several listens to best appreciate. A good song that becomes a great song.

Uncontrolled is the band at their fired-up, hard rocking best. It's fast, furious and over pretty quickly - satisfying those that love it loud. This will make a classic live track.

You Are is one of those tracks that defines House Of Shakira. Quirky, very melodic, layers thick with instrumentation and effects and absolutely blissful come chorus time. This is one of the band's trademark AOR anthems, with layers of vocal harmonies sending it right over the top.

Hey Lord will be another great live track, as it's driven by a great uptempo rhythm and hard edged guitar riff. It rocks along sweetly before diverting through a tempo changing bridge into a another big harmony filled chorus.

Black And Blue Skies (Part 1) is a totally acoustic driven track that again showcases the band's talent at songwriting and that vocal sound! Building to a full band track mid-song, the song gets bigger and louder and is another clear winner.

Creep is the band at their heaviest and sees a darker, more modern guitar sound filtering through. The verse has a mellower, somewhat dramatic feel, before the chorus bursts through and rocks out, with more harmonies and memorable hooks driving the song home.

Black Barn is a little different again, but will be familiar in style to longtime fans of the band. It's a guitar driven mid-tempo rocker with a dark edge and well placed harmonies and another strong chorus.

State of Grace is a lighter, more easy going track, which is uptempo in nature and equally driven by electric and acoustic guitars. The chorus is a breezy, feel good romp and is once again layered with harmony vocals. Landing is an odd little track which is seriously one of the album's best tracks. It's a guitar driven rocker with a mid-tempo swagger and a somewhat left of center verse structure. The without warning the chorus bursts through with what must be the biggest harmony vocals of the album, making this one of the biggest anthems. A rough mix of Celebration Bound was featured on the first MelodicRock.com CD. This is a tighter mix as expected and is another great rocking uptempo anthem from the guys.

Sunshine Song is something a little different from the guys, starting mellow, but turning heavier and dramatic in true Led Zeppelin orchestral fashion. It's the band's epic - clocking in over 6 minutes and featuring lush arrangements and changing tempos throughout. A brave move with a positive outcome indeed.

Chicago Blue closes out the album with a ballad. This is a great emotional acoustic ballad with a really passionate and emotional vocal that is the highlight of the song.

I don't hide my love for this band and expect fans of their previous albums will be just as excited to get this new release. It delivers on several levels - it continues the band's growth and development, it adds in something new while retaining the familiar and features a top notch production and mix. Bands like House Of Shakira are what will ensure there is still a melodic rock scene in 2014. They trade on the past, while moving forward in their own original way. I hope more people can realize just what a first class outfit these boys are. They deserve to rule the world!

Rating 95% www.melodicrock.com


HOUSE OF SHAKIRA 'First Class'
LMC110 Lion Music (2004) www.lionmusic.com

The sheer brilliance of the best Melodic Hard Rock band of the past decade continues with their first release on Lion Music. I must admit this is a match made in Heaven... of course, I did suggest to the band they contact Lion music about their next album, but enough about me, let's talk about their latest effort "First Class" For those not familiar with the band, this is their 4th studio album since 1997. They have remained true to the Melodic Rock or AOR sound their entire career, even though this sound has not been a factor in the mainstream for some time now. They have taken the genre in another direction and have made Melodic Rock viable without clinging to the clichés that brought down this style in the late 80's and early 90's. They talk about things other than sex, drugs and rock n' roll, not that there's anything wrong with that, but they have a more spiritual approach to the music. "First Class" remains true to there spiritual nature. When I say "spiritual" I don't necessarily mean "religious", I mean that they really take a deep look and life and it's ups and downs. Like their past albums, you can interpret the songs how you want to. Musically, I believe is their best effort. Another amazing feature about the band is that the lineup has remained in tact since their first album, and it shows, they're about a tight and solid as you can get. The backing vocals are amazing, especially on songs like "Celebration Bound". You haven't heard powerful backing vocals like this for many many years. They still use acoustic guitar effectively as well, even in their heavier moments they use a cleaner guitar sound instead of the generic distortion. I must admit that this album is more "fun" at times than their past albums. "Hey Lord" and "Landing" are catchy tracks, the latter being a track similar to the "love it or hate it" cut from their first album "Method Of Madness". Guitarists Anders and Mats Hallstensson have again reached out and tried some new styles that work amazingly well. "Uncontrolled" may be the bands heaviest and fastest track ever and it sounds very comfortable for the band to break free like this. They still do what they do best on this album, writing some brilliant mid-tempo AOR songs with hooks that you can't get out of your head. "Black Barn" for instance, try getting the chorus out of your head! They do this without sounding cheesy or "poppy" I might add. As far as ballads go, which I've been down on for years, "Chicago Blue" will damn near reach out and yank your heart out of your chest. As I do with every review I do, I have to sing the praises of singer Andreas Eklund. His amazingly clean and powerful voice still gives me goosebumps. Forget the falsetto stylings of The Darkness's Justing Hawkins, Eklund is the real deal and has a range that's hard to match. Equally as important to the mix of this band, and in my opinion what helps separate this band from the pack is the solid rhythm section of drummer Tony Andersson and bassist Per Schelander. I realize most people think this section is replaceable, but in an Melodic band such as this, they face the danger of sounding too light. These guys, along with the production of the album, make sure this doesn't happen. Andersson pounds the skins like a man possessed, and Schelander's bass tones cut through like a hot knife through butter, while still holding the music together. "First Class" is sort of a new chapter for the band, it's their first with upstart Lion Music and if this is any indication, it's going to be a perfect relationship. Let's hope that the changing scenery will let more people hear the amazing talents of House Of Shakira.


Torch www.rockandhardplace.com


HOUSE OF SHAKIRA 'First Class'
LMC110 Lion Music (2004) www.lionmusic.com

I've always wanted to travel First Class, getting pampered on the way to my destination. That will have to wait for a while, a very long while. If you want a luxurious First Class musical experience then House Of Shakira's new album will provide it. This album is going to knock the socks off a lot of people. Not only did it knock my socks off, I'm down to my boxer shorts!!! This is such a good album it is difficult to find a place to start. Perhaps Andreas Eklund is as a good a place as any. The guy will crown himself a vocal god with this album. For those who haven't heard him yet (shame on you) Andreas is Steve Perry and Danny Vaughn's love child, vocally so to speak. In other words a friggin' good singer. The band behind him are also first rate, kicking out music so melodic and cheerful you'll be on cloud 9 for a week. House of Shakira have usually been about experimenting, but this time around the sound is more settled and less quirky. There is a seamless flow throughout the album and by the time you get to the end you're grabbing the speaker screaming, 'Give me more!!! I need mooooorrre!!!'. Many of the tracks are nothing short of exceptional, not even anything close to a filler can be found. The middle portion of the album is particularly special with stunning tracks such as 'State Of Grace' and 'Creep'. Though the album could have gone out on a rockier note, there is plenty of punch along with the stacks of melody and harmony vocals. The term First Class is usually reserved for the best you can get and there is no exception in this case. Be sure to book your 'First Class' ticket today!!!

Rating 5 out of 5. Luigi Cisaria for www.glory-daze.com

The band's 'Lint' album is a real 'must have' for any melodic rock fan and what set the band ahead of many similar bands was their use of harmonies and mixing in world music influences (just listen to 'Elephant Machine Gun' for proof). This is the band's fourth studio album and the first since 'III' (MTM) back in 2000. The main change is sadly loss of the aforementioned world music influences, although bits do appear here and there, but the harmonies are still in place. 'Hey Lord' rocks along nicely and outdoes Journey in the vocal department. 'Uncontrolled' sees the band record one of their heaviest tracks with driving guitars and heavy rhythm. But the band pull off acoustic moments in style with 'Black and Blue Skies' - a real 'lighter in the air' moment. House of Shakira are quite simply one of the best melodic rock bands around and manage to take past influences on board (like Journey), without sounding like copycats, whilst adding their own sound. Bands like this ensure that rock music remains fresh and not just populated by bands living on past glories. Crank it up and sing along.

Rating 4,5 out of 5. www.getreadytorock.com


HOUSE OF SHAKIRA 'First Class'
LMC110 Lion Music (2004) www.lionmusic.com

1.) "Ain´t Your Crowd" -This track opens with a very simple twelve-note musical arrangement intro. There is a very short harmonic effect played by the lead guitarist towards the end of the intro section. The lyric and vocal arrangement of the verse has a very early eighties rock feel. The chorus section has very tight harmonies that really sound sweet with the musical arrangement. At times through the arrangement the bass line has a vibrating effect. The highlight of the solo section is the underlining guitar arrangement. <%