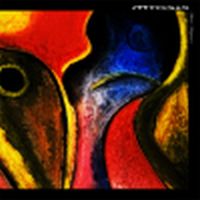 Miosis
Albedo Adaption
Rating
Style:
Progressive Metal
Release date:
January 23rd 2009
---
I'm sure the guys in Miosis are (or at least soon will be) getting pretty tired of hearing this, but there's no escaping it: the debut album from Swedish Miosis – Albedo Adaption – sounds a whole lot like Tool and A Perfect Circle. However, they add enough of their own flavours and styles to make them stand out as a band in their own right.
Originally formed in 2005 in Gothenburg, the band has taken their own sweet time getting this first effort off the ground. The self produced EP "Konvolut" was released in 2007 and received rave reviews in a number of fanzines across the globe, and thank … whomever for that, because they persevered and cranked out this gem of an album.
The music may sound akin to Tool - a mixture of melancholy and dark progressive rock with some alternative influences that all contribute to creating an intricate wall of sound that accompanies Erik Skoglund's haunting, at times almost desperate, voice. In my opinion, one of the great things about Miosis is that they don't overdo it as certain other bands in the genre may have a tendency to. They keep it simple, refrain from utilizing odd vignettes of noise or industrial sounds or speaks, and add to that formula some sweeping, very modern sounding choruses that seem catchy and lively, a welcome contrast to the feeling of despair and bleakness that pervades the brother part of the album.
Despite the fact that the songs were written during the span of a number of years (Red, apparently, being the newest and Once Divine the oldest), the album comes across as remarkably consistent. That quality, however, may also be my main qualm about Albedo Adaption, because a bit more variation would have yielded a higher score from my hand. I also find the drum sound a bit on the aggressive side, a bit tiring in other words, but that may be due to the quality (or lack thereof) of the MP3 files I've been listening to, so I won't let that minor detail detract from my overall rating of the album.
So, to put it briefly, this is a very accessible yet dark progressive metal album that is highly recommended to any fan of Tool, The Mars Volta and "similar" intelligent music in general. A fine effort indeed despite my few reservations.
---
Tracklist
01.
State of Lacuna
02.
Once Divine
03.
Our Floods
04.
Benandanti
05.
Flow
06.
The Lucid
07.
Red

| | |
| --- | --- |
| Label: | Lion Music |
| Promotion: | Zink Music |
| Distribution: | Bonnier/Amigo (Denmark) |
| Artwork rating: | 60/100 |
| Reviewed by: | Martin Mathiasen |
| Date: | January 26th 2009 |
| Website: | www.lionmusic.com |
---