Winterlong CD's
Due to changes within the postal system we can no longer ship just one single CD (or we could but shipping would be very expensive)
as minimum shipping fee will be for one kilo (more or less 6-7 CDS).
We are very sorry for this change but we have no way to influence the current changes within the postal system.
On the other hand we will offer discounts on bigger orders as much as possible.
Please send an e-mail with the titles you wish to order and include your full address and phone number (needed for fedex)
to lion.sales(at)lionmusic.com and we will give you our best price including shipping. You can pay vith credit card through PayPal or via bank transfer.

Longing for Winter(CD)

Euro (Europe)

USD (North America, Asia)


4 new 2008 tracks plus 14 of the best from their glorious past remastered on a strictly limited edition 79 minute CD. A must have for all metaL fans!

Valley of the Lost(CD)

Euro (Europe)

USD (North America, Asia)


Inpressive debut album from Sweden's best new melodic power metal act. produced by Lars Eric Mattsson. Featuring Thorbjorn Englund. A true power metal classsic!

Valley of the Lost
(Vinyl! Only 100
copies manufactured)

Euro (Europe)

USD (North America, Asia)


The Second Coming(CD)

Euro (Europe)

USD (North America, Asia)


Winterlong's second album, featuring Anders Johansson (Hammerfall/Malmsteen) and Andreas Lill (Vanden Plas)

Winterlong(CD)

Euro (Europe)

USD (North America, Asia)


Winterlong's 3rd album, a new heavier direcion

Metal/Technology(CD)

Euro (Europe)

USD (North America, Asia)


Winterlong's 4th album.



Winterlong related:

Thorbjörn Englund
Star Queen
REVIEWS:
WINTERLONG - LONGING FOR WINTER


2008 Lion Music

Calling Winterlong 'progressive metal' does not cut it, now 'technical metal' does; for this brainchild of axeman Thorbjörn Englund transcends musical boundaries, even the realm of prog. Celebrating several years of six string shredding and complex compositions, a compilation titled Longing for Winter has been bestowed upon us.

The groundbreaking album Metal/Technology released back in 2005, heralded a new era where both axe slinging and intelligent compositions collided, but prior to that Englund and Winterlong was burning up the sonics with thoughtful neo-classical riffage, so there is a whole spectrum to this band's ability. Represented here are shredfests such as "Bloodshred," "Nosferatu," and "Retaliation," while the more melodic approach is executed with "Each Night We Die," "Judgment Day," and a new track (among other new cuts) called "The Heartland;" the metal rally cry howls throughout. As for the industrial and experimental elements that are exposed here, you have "And so We Remember" and "Like Ships in the Night" that show that there is more than Evergrey or Blind Guardian 'clonage' to be heard.

Longing for Winter is a great introduction to the precision based ear candy known as Winterlong; for which like label contemporaries such as Mind's Eye, Mattsson, and Angel of Eden, this axe laden band know how to meld the utmost technical musical structures with highly sophisticated melodies – the right way.
Added: July 6th 2008
Reviewer: Tommy Hash
Score:

WWW.YTSEJAM.COM

Winterlong - Metal/Technology
Lion Music
(2006)

After having released three neo-classicaly laden powerful metal albums, Winterlong has morphed into a different entity on this latest album, Metal/Technology. Suprisingly, you can not detect any neo-classical metal factors at all. Winterlong's leader/guitarist Thorbjorn Englund has dived into new territory that sounds more modern and different metal music. Winterlong's previous album was quite heavy, comparing to other neo-classical metal bands. But Metal/Technocalogy album sounds definitely heavier than their predecessors. Surprisingly, this album was almost made and done by Thorbjorn Englund himself. Gone are melodic and authentic metal sounds and his fellow musicians this time (except for drummer Leif Eriksson) , but T. Englund seems to enjoy inject and put new elements like programming and experimental sounds on each song. Personally, this album appeals to my taste more than the albums Winterlong got involved. I do not say this is the ground-breaking metal album, but this new approach with T. Englund's complex and fluid guitar lines is quite effective to satisfy metal listeners who are looking for new sounds and different music. On the other hand, people who have enjoyed Winterlong's previous three albums would be quite disappointed with new album's direction. Metal/Technology is a kind of love and hate type album, but I believe T. Englund himself is proud of what he has accomplished on this latest album.

Pilgrim World, Japan
H R H - R E V I E W S
Winterlong
Metal/Technology Lion Music
by Matthew Hoffman
Staff Writer
Comments: Winterlong, the neo-classical progressive power metal band led by Thorbjorn Englund, decided to take a significantly different approach with their latest effort, Metal/Technology on Lion Music. This time, Englund not only has the role of lead guitarist but also played rhythm guitar, bass guitar, and keyboards as well. He even took on the vocal duties. Leif Eriksson laid down the drums on the album.
Thorbjorn actually wrote and created the same album at the same time in the studio, laying down bass lines and putting ideas to life as they came to him. This "fresh" approach has really created a new harder edge with much different sound then the cleaner more progressive sounds of past Winterlong albums. The new sound is 80% power metal, 10% progressive and 10% guitar hero pieces. His vocals sound like Lemmy Kilmeister one minute, Bruce Dickinson the next, but are all heavy and dark.
"My Nevermore," for example, is a straightforward metal journey with hard riffing, deep dark vocals and a nice clean solo at the metal standard, two and a half minutes in. "On a Demon's Night" is much different though as the instrumental has plenty of speedy guitar licks but so are the powerful classic keyboard pieces along with epic, eerie single notes and a pounding drum line. "Clening the Machine" has a shrill vocal mixed with the deeper one, and of course a monstrous solo over a pretty cool keyboard/drum rhythm.
All in all this is a solid effort for Englund in his "new direction" of creativity and contains 10 cuts of better then average power metal. This record should appeal to all power metal/guitarhead fans

Band Members:
Thorbjorn Englund - All guitars, Bass, Vocals, Keys
Leif Eriksson - Drums
Track listing:
1. THE HUNTER
2. AND SO WE REMEMBER
3. GO TO HELL
4. MY NEVERMORE
5. LIKE SHIPS IN THE NIGHT
6. SHUTTING OUT THE WORLD
7. ON A DEMON'S NIGHT
8. THE TOUCH OF EVIL
9. CLEANING THE MACHINE
10. BADLANDS

HRH Rating: 7.4/10
www.hardrockhaven.net

Winterlong - s/t
Lion Music
(2005)

This is the third album of Swedish neo-classical power metal band. Stylistically, their music reminds me of a cross between Dream Evil and Yngwie Malmsteen. Very fast guitar solos and shred keyboard solos are also evident. I thought Winterlong is one of typical neo-classical metal music, but what they have been playing is slightly different from others I think. This album offers really thick and heavy powerful metal sounds at the same time. This album features both pumping faster tunes and powerfully hard driving solid performance with hard edge. The singer of this band is really powerful, and soars like Mike Boals. I think the guitar player of Winterlong has previously contibuted for Lion Music's tribute and compilation albums several times, and his meticulous neo-classical fast guitar solos and vibratos would really impress guitar maniacs. He could be a new neo-classical guitar hero in the near future. I wish the rhythmic sections would pull off more complex ensemble a lot. Mainly, this band's main focus is definately the lead guitarist's guitar solos and melodic Swedish neo-classical styles. I am not sure that Italian keyboard wizard called Mistheria is a full-time member of Winterlong, but trade-off solos and unisons between guitars and keyboards are really amazing on this self-titled third album. Mistheria adds his trade-mark technical keyboard solos to enhance the music more dynamic. I am not sure how many prog power metal fans would be into their music, but neo-classical metal/hard rock fans would enjoy this kind of bombastic solos and faster tempo tracks.
Pilgrim World, Japan
BAND >>
CD >>
LABEL >>
MARK>>
WINTERLONG
METAL/TECHNOLOGY
LION MUSIC (2006)
90%

Thorbjorn England felt it was time for a change and that's exactly what this new record is all about! Just forget what you heard from Winterlong in the past cause it's different! If you remember, I wrote in my last Winterlong review that it was good but that it will be hard to fight with the big names of the genre because they didn't add something new to the genre. This time England definitly wrote an album that sound fresh and more modern and I can also say that it sounds original. England also did everything on this record exept for the drums! This album is way more heavy then is past work. Blending some element from Metal,power metal, goth and also adding some electronic samples and the vocals are also diversified from clean, higher clean vocals, screams and a more low tone voice and there's also female vocals,etc.. The albunm is also filled with strong heavy groove to bang your head to! He also didn't forget to include big solos and all the riffs are quality stuff! The melodies are catchy as hell and will stick to your head for sure! Also you got strong keyboard work but like I said, the guitar work is outstanding! Just listen to 'On a demons Night' and you definitly understand what I mean! The 4 first tracks of the album are also my favorite. England really surprised me with that record. A very strong release! patrick www.thedarketshours.com
01. The Priest
02. Ten Digits Of The Future
03. Judgement Day
04. A Vision Of The Wolf
05. Ragnarök
06. Each Day We Die
07. We'll Ride From The Dead
08. Bloodshred
09. Demise
10. Oblivion
11. The End Of The Longest Winter

Fasten your seatbelts boys and girls, because the ride WINTERLONG is about to take you on is a wild one indeed! The Swedish power metal quartet have just released their self-titled album, and for those of you who like your music over the top, yet well structured and very melodic, this is the disc for you. On this, the band's third album, they display an incredibly massive amount of musical talent. Is there anything better than when world class players come together and push each other to their limits? Well, on "Winterlong", the results are spectacular.

The first song, "The Priest" is a fairly straight forward rocker that kicks things off in fine fashion, but its not until track two, "Ten Digits Of The Future" that the thrill-ride starts. Drummer Leif Eriksson's playing leaves me nearly speechless. His stlye reminds me of the first time I heard Richard Christy (ex-CONTROL DENIED, ex-DEMONS & WIZARDS, ex-DEATH) play. The timekeeping is insane, his sense of rythmn immaculate, and his groove is monstrous. The galloping drums throughout lay such a solid foundation that the rest of the band are able to easily do just about anything. I simply cannot say enough good things about Leif Eriksson and his abilities. Guitarist/founder, Thorbjörn Englund, is a guitar hero in waiting. He has it all - speed, style, class, and the ability to just go for it. For instance, his YNGWIE-like solo in "Ten Digits Of The Future" shows only a portion of what this guy can do. Vocalist Mikael Holm has a great power metal voice. He can hit the notes easily and has the ability to control the power of his voice. The other thing is that he never goes over the top, which allows Englund and Eriksson to just let loose.

"A Vision Of The Wolf" is a bit of a needed repreive from the onslaught of notes. This classical, acoustic guitar song has a great melody and shows just what a diverse player Englund is. This sounds so different from the metal genre that I asked myself "is this the same guitar player"". What talent! "Ragnarök" has a very cool solo where Englund and keyboardist Mistheria trade-off wicked licks, reminding me somewhat of Petrucci and Rudess (DREAM THEATER). The keyboards throughout the length of the album never try to overrule the guitar, drums, or vocals, yet without Mistheria's contribution, this would be a very different album.

"Each Day We Die" sees Englund changing it up a little again, with the opening riff being reminiscent of the late 'Dimebag' Darrell (RIP Dime) with its heavy, massive chugging. However, guitar fans will really be standing at attention while listening to "Bloodshred" - an amazing, balls to the wall, full on guitar shred fest. If you are missing the good ol' days of classic guitar shredding (remember VINNIE MOORE, CACOPHONY, or yes even YNGWIE MALMSTEEN?), well...Englund's guitar wizardry will make you forget all about the past and wonder what the future holds. Why this guy hasn't won just about every 'guitar player poll' out there is beyond me. With his YNGWIE-like speed, his Zakk Wylde-like attack, and an overall amazing sense of melody, it won't be long until you see Thorbjörn's mug on the cover of many a guitar magazine. Talent like this cannot, and should not be overlooked!

"Demise" is another unexpected, yet wonderful break in the action. This ballad begins with some beautiful classical piano lines by Mistheria, while Holm sings the melody lines with powerful emotion. When the drums, bass, and guitar finally come into play, the song just flies. They never overwhelm the vocals or piano, which are, and should be, the focal point of the song - the mix is done perfectly. When it's time for the solo, you might expect something of a melodic, electric guitar lead, but instead, Englund employs the classical acoustic guitar once again.

Another example of a departure of sorts from the rest of the album is "Oblivion". Holm takes on a little angrier persona, while guest female vocalist Stella Tormanoff acts as a counter-balance to the aggression. "The End Of The Longest Winter" is a quiet keyboard-dominated tune that winds the disc down quite nicely, acting as sort of an epilogue to this wonderful disc - giving you the chance to reflect on what you've just experienced.

I'll admit something...before listening to this album, I had not heard of WINTERLONG. But, after many, many listens (I just don't want to take this out of my player!), you can be assured that I'm hooked. Both guitarist Englund and drummer Eriksson have been added to my highly respected lists of "favorite guitar players" and "favorite drummers". I can't imagine that it will be long before both of these guys are being mentioned as mentors to younger musicians. Keep an eye out for these two. Trust me. I recommend "Winterlong" to a lot of different types of fans - those who like their power metal speedy with a touch of prog's grandeur, guitar freaks, drum enthusiasts, and fans of just plain ol' damn good music! Grab your air guitar, make sure it's in tune, and let 'er rip! This album is an absolute blast!


«WINTERLONG» Winterlong


Lion Music
Out Now

The third album from the Scandinavian Neo-Classical band Winterlong led by guitarist Thorbjorn Englund and follows up from the impressive "The Second Coming". The simply itled Winterlong sees the band honing their style to perfection with a near perfect mix of aggressive riffing, neo-classical inspired fretwork and soaring vocals from Mikael Holm (arguably one of the best vocals talents to have hit the scene in the last few years) and keyboard work from Mistheria combine with the tight rhythm section of Erik Tornburg (bass) and drums by Leif Eriksson.

Opener The Priest sets the tone with its frantic riffing that is prime Judas Priest meeting Iron Maiden head on with the guitar work of Yngwie Malmsteen The production is excellent with superb power and depth allowing all the instruments to shine through without overpowering another. Ten Digits To The Future has a Peace Sells Megadeth aura about it initially before moving into black metal intensity before changing again into a barnstorming verse and chorus. The quirky riff of Judgement Day brings the opening 3 tracks to a soaring climax before the acoustic subtlety of A Vision Of The Wolf would be sure to please Ritchie Blackmore with its medieval charm. Ragnavrok is a great intricate track with numerous parts whilst Each Night We Die sees even more vigour added to the mix with its almost thrash metal overtones. Bloodshred sees Thorbjorn Englund take the spotlight for 3 minutes with this instrumental full of fretboard fire - heavily neo-classical and extremely well executed. Demise offers some mild relief from the previous energetic tracks allowing Mikael Holm to show another side to his exceptional vocals which work well over the delicate piano led power ballad. Oblivion is as the name suggests not exactly subtle in its delivery but offers up a thoroughly enjoyable 6 minutes of metal abandon. Closing instrumental The End Of The Longest Winter is a short almost movie score-esque piece of work which allows you to calm down after the onslaught before.

This third album sees the band hone their original sound losing a little of the Viking metal mentality of the last album. Leader Thorbjorn Englund has hinted that he will be taking a break from Winterlong for a while - a decision I only hope he rethinks as the band really do posses an awful lot of potential and have breezed through the difficult third album with aplomb.

Any fan of metal should check out Winterlong as soon as possible.

Rating - 90% www.virtuosityone.com
WINTERLONG / Winterlong / Lion Music
by: SCOTT JESLIS www.metalexpress.com
Swedish Power Metal band Winterlong are back with their third album, simply entitled Winterlong. The band is probably best known for their founder and guitarist Thorbjön Englund, who can best be described as a Neo-Classical guitarist, much in the same vein as one Mr. Malmsteen. After hearing this release, though, some of the spotlight should be shifted to the band's vocalist Mikael Holm and drummer Leif Eriksson. The duo put on quite a shining performance on this album. Even so, this album is proof that putting together four qualified musicians (including the Italian "God of The Keyboards" Mistheria) do not necessarily guarantee a distinct product.
Right from the onset on the opening track "The Priest," Eriksson's drumming is totally in your face! He literally beats the hell out of his drum kit throughout this album (the flurry of drumming on the track "Oblivion" needs to be heard to believed). The recording of this CD is such that the drums seem to be towards the front of the mix, making for a beat-heavy, brutal sound.
Also, the lungs of Holm can be appreciated right from the get-go. Holm delivers vocals that are melodic and crystal clear, yet forceful with an appealing resonance. At times, he will remind you of a somewhat more melodic version of the whole gamut of Rising Force's past vocalists.
Englund, while accomplished, sounds too much like "someone else" at times. Case in point, the track "Judgement Day," which sounds like a Rising Force cover tune. Another example is the otherwise excellent guitar-driven instrumental "Bloodshred," which is ruined by traces and influences of the much overdone Neo-Classical rendition of Nikolai Rimsky-Korsakov's "The Flight of the Bumblebee."
Keyboards don't seem to be a driving force in this band's sound. The music is more Power and less Progressive. In fact, given the "in-your-face" drum production, it's hard to even discern the keyboards in most of the mix, making Mistheria, for the most part, a non-audible factor.
This release, filled with technically accomplished musicianship, will have you thinking (unfortunately) of Malmsteen and Rising Force ... there's just not enough originality here to distinguish Winterlong. However, if this trait doesn't/won't bother you, then by all means pick up this release! While they might not play the most original Power Metal, they certainly deliver the material in fine fashion, and possibly even surpass Rising Force in some areas. At a minimum, you'll be treated to an impressive display of vocals, drumming, and guitar playing!
Line-Up:
Mikael Holm: Vocals
Thorbjörn Englund: Guitars
Peter Uven: Bass Guitars
Leif Eriksson: Drums
Mistheria: Keyboards
Stella Tormanoff: Guest Vocals on "Oblivion"

Report Card:
Vocals: A
Guitars: B
Bass: B-
Drums: A
Recording Quality: B
Lyrics: B-
Originality: C+
Overall Rating: B-

Release Date: January 2005

To find out more about Winterlong, visit www.LionMusic.com, or for a more direct link, albeit potentially out of date, visit www.LionMusic.com/Artists/Winterlong.htm


WINTERLONG WINTERLONG
LION MUSIC (2005) 85%
Sweden's Winterlong are back with their best work to date! Those power metallers got a pretty good sound on this one. In fact, the production as been well done. A heavier sound and the guitars are loud! They didn't re-invent power metal but their songs are better. Heavy, catchy and melodic. Again, the vocals are top notch, I love the harmonies. It's kind of sad that it didn't bring something new or different to the genre cause they have to fight against all the big power metal bands and it's going to be hard. One things for sure is that this record is a good one. Killer guitar solos and also the keyboardist on this album is quite amazing! The battle Keys Vs Guitar in 'Ragnarök' is awesome! Good musicians with perfect execution. Recommended for fans of the genre!

Patrick www.thedarkesthours.com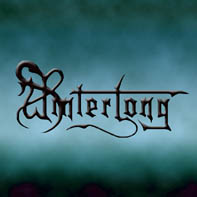 Guitar Mania – Review
WINTERLONG – "Winterlong"
Swedish guitar god Thorbjorn Englund strikes forward with his third incarnation of power metal wizards Winterlong. Bristling with metal virtuosity and tasty guitarmanship, "Winterlong" kicks it up a notch showcasing Englund and his band of maestros at their all time best. A real head banging offering rife with fist pumping thrashers that rival the best that power metal currently has to offer. Taking their virtuosity to an all new stratosphere, Winterlong deliver a real ass kicker that pounds all contenders into power metal oblivion. Highly influenced by the neo-classical movement, Englund and friends advance their musical delivery cultivating a new "highbred" metal sound that combines neo-classical sensibilities with power metal mayhem. Infectious and highly addictive this new concoction should propel Winterlong to stardom.
Englund is simply on fire throughout this release showcasing a musical mastermind that is on the verge of world dominance. His jaw dropping technical abilities are exceptional and should not be understated. This is a true visionary with a keen sense of the historical sounds and structure of the shred masters. Englund carves out his own stylistic voice that puts a new twist on neo-classical power metal. Strong performances are delivered by all musicians featured. Vocalist Mikael Holm is at his all time best delivering a soulful emotionally drenched performance that really makes you take notice. A great metal voice perfectly suited to England's guitar histrionics. Rounding out this band of merry metal gods is keyboard master Mistheria who provides a heady atmosphere, through his keyboard renderings, that propels the music to unearthly heights.
This entire CD is worthy of ones attention. Every single song featured on the release is of top quality. A great balance is struck between instrumental and vocal arrangements. Production work is first rate making this one very enjoyable listening experience. There is no way to pick just one or two songs as highlights – they are all highlights. A superb offering that should propel this band to the top of mount power metal. An absolute must have for the serious metal aficionado.
Guitar Mania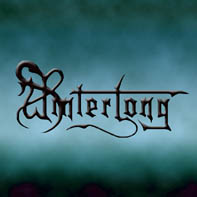 Winterlong are back with their new album also entitled "Winterlong". It's actually their third full-length album for this Swedish band formed back in 1998. Their music style? Melodic Power Metal, just the way I like it. I have to confess, I was not much of a Power Metal fan until a couple of years ago. I guess it's like every other style, you just have to listen to the right bands, and I probably just had a bad start, that's why it took me a while to enjoy this music genre, at least as I do now.
Even though I knew nothing about these guys, I had a feeling that something good would come out of this CD. Not sure if it was their name, that I liked, or the fact that they are signed with Lion Music, which are somewhat of experts in the Progressive Metal category. Nonetheless, Winterlong are a Power Metal band, so I was curious to check them out.

I'll just describe you what happened to me the first time I listen to "Winterlong". First song, "The Priest", was not bad, nothing all that special, but you could see that these guys know what they are doing. But then "Ten Digits of the Future" kicked in, and that's when I noticed that this was not just another Power Metal band. I must have listened to this song three times in a row before going to the others, the intro is just damn great and addictive that I had to give it some extra attention. Just imagine a mix between some double bass drums, fast guitar riffs and some keyboards, it's really some top quality stuff, too bad it doesn't last longer. By the way, some of you have probably have heard of Mistheria, the Italian "God Of Keyboards", he's the one to thank for the brilliant keyboard passages here.
After a song like this my interest in this band increased, but unfortunately I couldn't find any other song that made my push the "repeat" button before going to the others. But is that so strange? I don't know about you, but I don't usually do this sort of thing, specially before listening to the rest of the album. And if you think that it was the only song that got me going, guess again. "Each Day We Die" as some killer chorus parts, and that's another point for the Swedish.

Overall speaking, the music is very well conceived. It doesn't get boring at all, besides the usual Power Metal stuff, you also get something a little different, like an acoustic song ("A Vision of the Wolf"), and one much more melodic song ("Demise") with lots of keyboards, kind like a Power Metal ballad.
I have no doubts that the more I'll listen to this album, the more I'll enjoy it. Some people don't like Power Metal bands because the singers tend to overuse those high-pitched screams, but fortunately that Mikael Holm is not one of them.
As for the best tracks, there is plenty to choose here. "Ten Digits of the Future" is my first pick, no doubt, but then there are others that are actually turning out to be really impressive as well. Songs like "Oblivion" or "Each Day We Die", and even the more slow paced "Demise" could enter this slot. If you're seeking for some good Power Metal albums, then you can skip this one because it's not good at all, it's great! Just don't forget where you read it first, I'm sure you'll hear much about "Winterlong" in 2005, what a great way to start the year by the Swedish.


Tracklist:

1. The Priest
2. Ten Digits of the Future
3. Judgenment Day
4. A Vision of the Wolf
5. Ragnarök
6. Each Day We Die
7. We'll Ride from the Dead
8. Bloodshred
9. Demise
10. Oblivion
11. The End of the Longest Winter

Crepusculo www.metal-march.com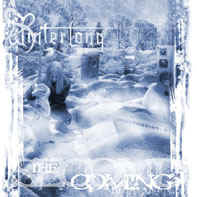 WINTERLONG "The Second Coming" CD 76/100
Melodic Power Metal
Sweden
It's a real pity that I've missed the first one 'cause "The Second Coming" seriously kicks ass! Featuring both Anders Johansson (Hammerfall/Malmsteen) and Andreas Lill (Vanden Plas) on drums (on half of the album each) as well as the great keyboard virtuoso Mistheria, this new album shoots Winterlong to the front of the pack. On vocals, there seems to be a new member in the staff: Mikael Holm. Now, having never heard of this band before, I don't know who the previous singer was, but the new one is quite good at what he does. I'm not that much into the typical Power Metal quasi-castrato singing but one must objectively recognize that he fulfils his task con brio... The main man still remains Thorbjörn Englund. Maybe you recall him from his performance in Star Queen whose debut album was released last year... Anyway, this new recording shows talent... Lots of it! The majority of the songs are complex but mostly in their structures because the melodic lines often follow classic scales, except maybe in the solos, where Thorbjörn "unleashes the beast"... On the emotional side, the whole album sounds very lively. Whatever you think, I can assure you this is not an album for wankers only...
RNO, Beyond, Belgium
---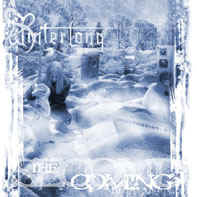 WINTERLONG 'The Second Coming' LMC075 Lion Music (2003)
http://www.lionmuisc.com (out now)
Second album, the follow-up to 2001's 'Valley Of The Lost', with the brainchild of the band being guitarist Thorbjorn Englund. Here he is joined by vocalist Mikael Holm, keyboard player Mistheria and drummers Andres Lill (Vanden Plas) and Anders Johansson (Hammerfall) - how many albums does this guy drum on??? Plus you get Lars Eric Mattsson helping out on production and backing arrangements. Now if you hadn't guessed for the line-up this is another melodic power metal band and they are good to boot! Surprisingly the guitars are not up front in the mix allowing you to pick out the vocals and keys very easily, like on the opener 'Twisting My Tale' with a pummelling drum beat. The track also features a guitar workout from Englund, whose style is very much from the speed playing school. More fast paced metal on 'We'll Be Immortals' backed by crashing guitar riffs and heavy, heavy drums. In between many songs you get little instrumental interludes, the best of these being the mellow 'Call Of The Wild'. 'Evolution' mixes fast and slow paces complete with keyboard choir! It is very OTT but it works. Another fine metal release from Lion and the band Winterlong are well worth your money. Nearest comparisons would be fellow label mates Mattsson and Yngwie Malmsteen. Although Englund's guitar playing is the main feature here, it's not at the expense of the songs and the guitar solos are not overlong. Roll on album number three!

Classic Rock Newswire - Jason Richie
Winterlong – "Valley of the Lost"
This four piece Scandinavian unit serves up a neo-classically influenced CD with some of the most exciting guitar playing I have heard in a long time. Winterlong rip through ten intricate tracks with confidence and ability that far exceeds their tender years. Valley of the lost is a masterpiece of classic power metal that shreds through intense melodies and melodic landscapes. Ten full on mind numbing tracks grace this release with themes ranging from knights and goblins to journeys through the lands of sorcery and magic. Epic power metal.
Lead guitarist Thorbjorn Englund has all the elements of a true shredder with an awesome sense of melody and timing. Along with fellow band mates, he tears through fast riff driven passages reminiscent of Yngwie Malmsteen. These guys are "Riff Masters" throwing in one monster passage after another. The vocals are raspy and powerful, percussion is thunderous and the guitar playing is just... KILLER!!
This is a very well crafted and produced CD. Lars Eric Mattsson handles all production work and deserves a huge pat on the back for what he has achieved with Winterlong. Everything is absolutely perfect - strong songwriting, virtuoso playing, tight inter-play between band members - this CD kicks butt. All hail the new masters of neo-classical power metal!!
Guitar Mania
)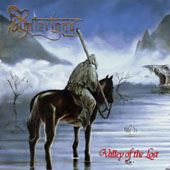 WINTERLONG - Valley of the Lost (CD - Lion Music - Finland).
Incredible & marvelous!!! It is some of the words that jump from our mouth when we listen the debut album from this scandinavian melodic power metal revelation. The CD "VALLEY OF THE LOST", released by the legendary label LION MUSIC, is a masterpiece of creative guitars, killer vocals and inspired melodies in the line of icons like BLIND GUARDIAN, HELLOWEEN, GAMMA RAY, IRON SAVIOR & others. The epic atmosphere dominate all compositions and the power metal feelings are the tonic of "Valley of the Lost", great songs: "Sky Traveller", Mystery of Life" & the killer "Written in Blood". The cover art is marvelous and the sound productor was the famous guitar hero Lars Eric Mattsson. LONG LIFE TO POWER METAL AND WINTERLONG! Contacts: info@lionmusic / www.lionmusic.com / winterlong_w@hotmail.com (EF)
Winterlong - Valley Of The Lost
Lion Music - 2001

Toni Erkkila - Drums
Thorbjorn Englund - Lead Guitar
Hussni Morsare - Vocals and Guitar
Erik Tomberg - Bass


RATING:
What do you expect from a quality Power metal band? Story lines about the obscure such as witches, ghosts, goblins, warrior tales, forests and things of the unknown. And more importantly the MUSIC! Winterlong have taken all those aspects and packaged them into a CD titled Valley Of The Lost. Offered up are some serious driving riffs, raging paced rhythms and keen vocals spinning the tales of unknown. Think of Manowar or Virgin Steele combined with Iced Earth and In Flames. There is instrumental 'phrasing' and guitar lead that would make Yngwie shriek! Tons of raw blistering power and drumming that just plainkicks the shit outta ya! You can even say there's a hint of Rhapsody in there because of the great melodies that Winterlong have infused into their music pulling things out of the musical bag of tricks. This is an amazing Power Metal band with a lot of creativity. I'm looking to the next disk already.


Winterlong - Valley of the Lost

1. From Heaven to Hell (5:45) 2. Sky Travellers (4:20) 3. Winterlong (5:30)
4. Valley of the Lost (5:04) 5. The Water Spirit (5:14) 6. Nosferatu (3:35) 7.
Mystery of Life (5:37) 8. Victory (1:22) 9. Written in Blood (5:09) 10. Driven
By Insanity (2:36)

Total Running Time: 42:52

Tales and stories about powerful thunder-like knights with the wrath of a thousand demons in their swords. Journeys to the unknown through deep forests haunted by witches, goblins, and trolls. Ahh… good ol' power metal!! Winterlong is undoubtedly proud of embracing the roots and influences of this genre, sculpted by giants such as Blind Guardian and Rhapsody, and incorporating them into an astoundingly fierce package called Valley of the Lost.

This record is exactly what you would expect from a quality power metal band; great riffs, powerful fast-paced rhythms, virtuoso solos and impacting warrior-tales that would surely make Manowar proud! Winterlong is indeed capable of delivering an intense blow, apparently adopting the philosophy
that states: "the faster, the better," but still taking all precautions to never lose its main focus on basic songwriting and arrangement, always performing thunder-fast melodies hand in hand with catchy licks and exciting instrumental phrasing. Throughout the record, the band also showcases slight influences from melodic death metal bands like In Flames, making for very interesting twists within most of the songs. All in all, the music speaks for itself.

All hell is quickly unleashed as the opening track, "From Heaven to Hell," rips
apart everything in its sight with shredding riffs and melodies that could even kickstart your old man out of his favorite living room chair! So what? Tons of power metal bands start out just great, and later end up embodying boredom` after several songs elapse through the album. Indeed, this is the breaking threshold where we can mark the difference between a great band and a mere aspirer; here is where Winterlong shines. The band manages to pull out one great riff after another, perfectly timing out its ideas and rhythm breaks in order to bring the best out of each song. The never-ending flow of creativeness from the band empowers the music immensely and, in result, takes songs through surprising twists and inspiring arrangements.


Winterlong is a true power metal master. Valley of the Lost is its testimony. If only words were capable of bringing out the amazing aspects of its music to life, I would have had finished this review with the mere first line…on the other hand, I believe you got my point.

by Javier Elizondo www.progfreaks.com






WINTERLONG... "Valley Of The Lost" - LION MUSIC

From the Northern end of Sweden comes this treasure called "Winterlong". This truly was a pleasant surprise from the
independent label Lion Music. These "kids" can hold their own with some of the biggest names in Power Metal.
Thorbjorn Englund's guitar work is simply stunning, he weaves in and out of solos like a shark through water. Equally
impressive is the rest of the band. Toni Erkkila's drum-work held the music together nicely and provided a thick
backbone of sonic terror. Hussni Morsare's vocals are very effective and very strong. He doesn't go for range as much as
emphasis and power. On Bass is Erik Tomberg. Unfortunately Bass is overlooked in many bands, but when you're
talking about Progressive Power Metal, you HAVE to have a guy who can keep in time and keep it together, something
Tomberg does very well.

You can have the best musicians in the world together, but if they don't meld together you have just an average band.
These guys sound extremely tight and solid. The song-writing is strong as well as these guys write well beyond their
years. There isn't a great variance from song to song, but that will come in time. The strongest tracks I felt were
"Nosferatu", "Sky Travellers" and the title track "Valley Of The Lost". Producer Lars Eric Mattsson deserves a lot of
credit too as he put a very strong sound together. Everything is balanced, tight and level, he really has an amazing ear
for this as the production rivals that of a much larger production company.
Torch Rock and a Hard Place
Winterlong - Valley of the Lost
Released: 2001 (Lion Music)
Rating: 4.5/5
Reviewer: Rick
From the cold and snowy north of Sweden come one of the shining new lights of the Lion Music roster. It was only a few short days ago that I got this CD in the mail and it has not left my CD player since. The first spin was just to get myself acquainted with the band but I soon discovered that these Swedes knew a thing or two about creating some quality metal. The band was founded in the town on Kalix in Northern Sweden in 1998 to create melodic powermetal. The lineup is Hussni Morsare: vocals and rhythm guitar, Thorbjorn Englund: lead guitar, Toni Erkkila: drums and Erik Tornberg on bass. The band is also joined on the CD by Mistheria on keyboards for a couple of tracks and also by Lars Eric Mattsson on keyboards and orchestral choir arrangements. Mattsson also provides the production for this CD.
Now to get to this CD. Like I said, I haven't been able to turn this disc off for the last couple of days. It plays constantly!! Before I even start with the songs I want to give a short description of what the band sounds like. Winterlong plays what I would call traditional/power metal. Morsare keeps his vocals in the midrange but can get up there to hit the notes when he has to and lead guitarist Englund is capable of everything from shredding to soft melodic passages. In all the players just compliment each other perfectly which is one of the reasons I think Winterlong has created one of those CDs which is just so hard to turn off. "From Heaven to Hell" kicks off the release with the traditional Swords and Warriors song which is a staple of powermetal. "Nosferatu" deals with, what ekle, vampires. Great song. Winterlong slows things down a bit on "Mystery of Life" which is a great counterpoint to the some of the faster tracks like "Valley of the Lost" and "Winterlong".
The more I listen to this Cd the more I realize that the vocals remind me to a certain extent of Hansi from Blind Guardian. Not that they go as high as Hansi but they are slightly similar in the power of the delivery and the raspiness of his voice. Another thing I have to point out is that the average age of Winterlong is 20 years old. For such a group of young guys they have created an album far beyond their years. Not only is the musicianship top notch but the guys know enough to mix up the music to not have every song totally pounding double bass drums. In Fact they vary their delivery quite a bit which adds to the overall quality of the songs. I have said it before and I will say it again. What is in the water in Sweden. For more information on this great band check out the Lion Music website http://www.lionmusic.com
WINTERLONG-Valley of the lost CD (Lion Music)


Lars from Lion Music decided to give a chance to this young of age (almost all of them are in the beginning of the third decade of their life!) band by recording
under his label their debut CD. WINTERLONG were voted lately as "Band of the year" in their hometown, Kalix so you can understand that their talent was really high. The band plays melodic and really solid Power Metal with some neoclassical parts and the vocals give a more "raw" orientation to the band's sound. WINTERLONG stayed away from typical cliches' that most Power metal bands follow nowadays and tracks like "Winterlong", "Valley Of The Lost", "Sky Travellers" etc. they can surely satisfy all fans of this genre. Their enthusiasm is obvious in this recording and I just hope that they will continue in that way. Lars Eric Mattsson gave the band a sincere helping hand by creating some nice keyboard and orchestral arrangements and this decision helped in the creation of a nice atmosphere in "Valley.". I really wish all the best for this talented band, since their first step was really positive. Band's web-site:
http://come.to/winterlong
Winterlong – Valley of the Lost
(Lion Music – 2001)
Winterlong are a Power Metal band from Sweden whose average is around 20. These guys can quite easily rub musical shoulders with Rock/Metal icons like Iron Maiden, Helloween and Yngwie Malmsteen. The power throater, 'Hussni Morsare' has a pretty evil gruffish voice (and a good example of this is the opener, 'From Heaven and Hell'.
So the style of Winterlong is nothing new (it's like listening to a classic Helloween album). There's plenty of full-on go for the jugular in true Heavy Metal mode (80's style) and is produced by exceptional guitarist Lars Eric Mattsson.
Give your speakers a real good service with drum-heavy fast 'n' furious guitar-laden tracks like 'Stay Travellers' (which is pure finesse), 'The Water Spirit' (which is very elves and goblins orientated), the vampire ditty, 'Nosferatu', 'Written in Blood' (about Viking descendence) and 'Driven by Insanity'.
A top-notch album for lovers of Power Metal.
7/10
By Glenn Milligan, BA Hons CS www.metalliville.com
WINTERLONG
Valley of the Lost
Label: Lion Music
Release Date: OUT NOW
Line-up: Hussni Morsare (vocals/guitar), Thorbjorn Englund (lead guitar),
Erik Tornberg (bass), Toni Erkkila (drums).
Track Listing: 1) From Heaven to Hell, 2) Sky Travellers, 3) Winterlong,
4) Valley of the Lost, 5) The Water Spirit, 6) Nosferatu, 7) Mystery of Life, 8) Victory,
9) Written in Blood, 10) Driven By Insanity.
The debut album from Sweden's Winterlong is the epitome of traditional European heavy metal. As you would expect, the influences of Iron Maiden, Helloween, Yngwie Malmsteen and early Judas Priest are evident in their music. But throw in the power-metal charge of bands like Jag Panzer and Iced Earth and you've got something with a lot of energy.
From the opening track the band sound accomplished, mature and full of virtuosity. It is surprising then to discover that the band members have an average age of just 20 years. These guys are no aging, balding metal heads reminiscing about yesteryear, Winterlong are the young blood of the tradition metal scene.
The album opens with some blazing guitar work that is usually only found in the midst of a song. Guitarist Thorbjorn Englund is a remarkable guitar player, reminding at times of Yngwie Malmsteen. Proving that he can work his fingers up and down the guitar neck at lightning speed, aswell as providing slower, moodier and melodic playing when called upon. His numerous lead guitar breaks throughout the album are an artform and a pleasure to listen to.
Guitar maestro Lars Eric Mattsson provides the top class production. Their sound is given extra depth by the presence of keyboards, which work to excellent effect on tracks such as 'Sky Travellers' and 'Nosferatu'.
Vocalist Hussni Morsare sounds like a hybrid of Paul Di'anno and Iced Earth's Matthew Barlow, and so it goes without saying that his voice fits the backdrop of 'metal' perfectly.
The band's title track, 'Winterlong', gallops forth with a slight early Judas Priest edge and is performed with as much pride as Iron Maiden execute their trademark tune -- one of the album's stand-out tracks. 'The Winter Spirit' maybe a bit cliché with its 'goblins and elves' subject matter, but this track is the perfect example of the band's melodic charisma. 'Mystery of Life' reminds of Iced Earth and displays Winterlong's tight-as-hell rhythm section performing to its full potential
If your persuasion is nu-metal, then you're not going to like this at all. But for traditional metal fans, this is an excellent release and an essential listen.

WINTERLONG - Valley of the Lost
(www.lionmusic.com)
Imagine a more polite and less sterile power metal sound and you have Winterlong. Sparkling keyboards and dancing rhythms accompanied by muscular vocals make this a quality classical metal experience. Urgency with some restraint is found on tracks like "From Heaven to Hell" and "The Water Spirit." Nice! Also, you get a healthy dose of Maiden's ornate power, such as on "Valley of the Lost" and "Mystery of Life." "Sky Travellers" simply kicks ass! Yikes, this sucker burns!
Some bigger choruses would help, but in the end this is a very satisfying effort. The production is good and thick, yet with a clearly sparsed mix. Lion Music has good taste and ideals so this is no surprise.
Brian Coles www.electricbasement.com