Wolters, Joop - Out Of Order (9/10) - Netherlands - 2007
Genre: Instrumental Metal / Instrumental Rock
Label: Lion Music
Playing time: 61:10
Band homepage: Wolters, Joop


Tracklist:

Another day, another stellar instrumental guitar album by some guitar player that I've never heard of released by Lion Music. I think it's one of those universal constants: Death, taxes, great instrumental releases by Lion Music.

Joop Wolters is from The Netherlands, and started playing guitar at the age of 15. Typical guitar player story, he wanted to write and compose music, played in numerous projects, etc. Look at his myspace profile if you want to his (extensive) discography.

With 16 tracks, there is one simple word to describe "Out Of Order": Diverse. The songs vary in length and in style, which is a staple of a good instrumental guitar record. Starting off with two numbers that show Wolters' Heavy Metal influence, the third track is still a Rock song, but infinitely more upbeat and more like a ballad. Then the Jazz/Fusion influences kick in, showing off another realm of Wolters' musical tastes. The songs are generally within those two realms of music, and explore the full range of melodic and structural sensibilities within those two genres, as well as showing some of the songwriting standards.

What is most noticeable is the rhythm work on the album. Like any great instrumental record, the focal point shouldn't be the lead work; it should be the song as a whole. The bass work is incredible, and shows the proper usage of the bass guitar: a melodic extension of the drums AND a harmonic extension of the guitars, and drum work is subtle yet creative. The rhythm guitar work is also well written and shows some melodic forethought, so the entire foundation of each song is very solidly laid out so the lead guitar work will take it to the next level.

Recommended for fans of instrumental guitar music. Worth it for fans of Progressive Metal to check out.

(Online August 2, 2007) www.metal-observer.com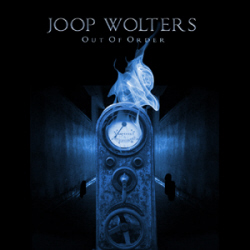 Releasing his first solo instrumental release in 2003 on the Lion Music label and then following it up with another in 2004 might have provoked some into taking a serious look at Dutch guitarist Joop Wolters. Three years later, and loads of contributing projects since then, sees Joop releasing his newest and third solo instrumental in Out Of Order, also on Lion Music. This newest composition is varied in that it can be categorized as a "multi-genre instrumental release". This unsettling "tag" is one which Joop and Lion Music have no qualms about admitting. If anything, Out Of Order should solidify any doubts that Joop is one to watch as part of the up and coming new breed of virtuoso guitarists in Europe.
The opening track, "Broke", starts off as a mediocre Rock song but in a matter of seconds bursts into fanfare as Joop really gets the listener's attention fast with his fancy fretwork. The thing that'll initially grab the listener's attention by their cojones or bollocks with this track is the energy and "bite" in Joop's lead guitar tone. It's difficult to explain to a casual listener but it's the type of tone that makes one sit up in their chair and take heed. This particular tone carries over into the lead for the second track, "American Dance", which is another great Rocker.
By track three things slow up just a bit as "Anthem" exudes a slower, melodic and moodier tempo. Joop's lead guitar lines here should raise some suspicion that he might have listened to a few Allan Holdsworth tracks. Suspicion turns into reality as the next track "Cardiac" is pure fusion Holdsworth style, right down to the point of producing guitar synthesizer type sounds. It's all well done and remarkably technical from a musical standpoint… it's just that some fans might not appreciate the musical change in direction from the rowdy openers "Broke" and "American Dance". "Dropout" is more artistic Jazz/Fusion for those who can or want to appreciate it. There is a spectacular riff, which pays homage to Al DiMeola, in "Dropout" that acts as an introduction and backing track to the great solo that accompanies it. It's moments like these that make this release shine! Another fine example is the beginning of the track "Fried Call" in which Joop's fuzz/compressed tone seems to pay tribute to There And Back era Jeff Beck.
The songs on Out Of Order aren't as memorable or entertaining as say a Simone Fiorletta, but Joop's playing more than makes up for any other deficiencies on this release. Joop's solos are fluid and melodic with plenty of "feel" which all adds up to a very compelling listen especially when he breaks into a solo. Joop's ability to induce timely breaks, pauses and stops in his playing will leave guitar fanatics on the edge of their seats. Joop is definitely a guitarist to watch in 2007 and beyond!
Bottom line, the varied, and at times drastic, change in genres and moods mid-album might end up segregating some listeners. There are those that'll say, "If he had only continued with the tempo set by "Broke" and "American Dance"". Perhaps at a later date Joop might find some solace in dedicating individual releases to each genre displayed here on Out Of Order. Until then this one is definitely a recommended buy for the avid and die-hard guitar enthusiasts. Especially, those who have broader tastes and appreciate splashes of the intrinsic workings of such guitar greats as Allan Holdsworth, Al DiMeola and Jeff Beck.

Line-Up :

Joop Wolters – Composition, Arrangements, Production, Guitar, Bass, Keyboards, Drum Programming

Guest Musicians :
Patrick Eijdems – Drums on "Heartline"
Virgil Donati – Drums on "Tied Knots"
Alex Argento, Mike Roeloefs – Keyboard Leads

To find out more about Joop Wolters visit his label's site at www.LionMusic.com or his MySpace site at www.MySpace.com/JoopWolters.




Tracklist


1. Broke
2. American Dance
3. Anthem
4. Cardiac
5. Dropout
6. Harmonic Spheres
7. Divide & Conquer
8. Kindering Spirits
9. Heartline
10. Tied Knots
11. Bleed
12. Tjabala
13. Fried Call
14. When Little Angels
15. Sceptic Desire
16. Aragon



Line-up


Joop Wolters (g, b, k, dpr)
+
Patrick Eijdems (d)
Virgil Donati (d)
Alex Argento (k)
Mike Roelofs (k)



Review added


July 3, 2007

Back




You might know Dutch guitar virtuoso Joop Wolters from the bands Elysian (1990-1996) or Arabesque (1998-2004) or from his contributions to albums from Vivien Joop Wolters ("Oniric Metal"), Hubi Meisel ("EmOcean") and a lot of tributes, but with "Workshop" and "Speed, Traffic & Guitar Accidents" he has also produced a couple of solo albums so far. "Out Of Order" is the third in the row and once again it shows how versatile Wolters is as a guitar player. The album holds 16 instrumental tracks in total, but the moods and the styles are so varied that you don't feel the need to switch the CD for another (vocal) one. Some tracks are quite heavy (like the opener "Broke"), while others are much more melodic ("Kindering Spirits" for instance) or delving into fusion ("Cardiac", "Dropout"). If it's progressive rock/metal you're after, you're being served with a track like "Tied Knots" (with Virgil Donati guesting on drums). Spanish guitar can be heard on "Harmonic Spheres" etc. etc. In short: on "Out Of Order" there's something for everybody who loves guitar-orientated rock/metal. (CL) www.rockreport.be

Joop Wolters
As a guitarist, there are certain guitarists out there that I honestly anticipate hearing every release from, Joop is always one of them, perhaps not a household name around the globe, but he is fast gaining some noteriety around the instrumental circles as one to definitely keep an open ear for. His last cd - Speed Traffics and Guitar Accidents, was a breakthrough recording of mind boggling progressive metal minded fusion, the cd features some excellent guests and performances, but really showed the unsuspecting public that Joop Wolters is not only a gifted guitarist, but a complex writer that wants to take the guitar to new places musically.

Here on his most recent release - Out of Order, Joop steps into a slightly different direction, where Speed Traffics and Guitar Accidents, showed a continuity toward more progressive writing, this material shows a more diverse strategy in his approach to composing, this time around Joop displays the fusion he established on Speed, but he also takes on some ballads, straight ahead rockers, progressive, and other avenues of musical diversity. In a way, this cd reminds me a little of what Steve Morse was doing during his solo days. Creating music that feeds his inspiration as a musician, allowing a means to express his love for the style and instrument in it's many various forms.

Joop's playing is superb, always taking a heavy approach to even the more subtle songs, his fluid style, and sense for memorable melodies make him a unique player in the large field of instrumental, guitar fronted artists. I also found that on this cd, Joops guitar is the main event, whereas, Speed Traffics and Guitar Accidents, had a band feel to it, never the less, it's yet another solid cd full of outstanding musicianship, great songs, and a fast moving cd that never great boring, stagnant or repetitive. While my selfish side prefers the writing technicality featured on Speed, it is every bit as interesting to hear some of Joop Wolters' other musical influences displayed here, as he is such a gifted player.

It is clear that Joop Wolters can really take his instrument to new places, and find a niche in a variety of markets genre wise. Whether it be the guitar virtuoso worlds of Satriani, Vai, or the multi-dimensional virtuoso players like Morse, Johnson, or the fusion maestro playing of Henderson, Beck, Holdsworth, or the progressive styles of Petrucci, Coenen, Romeo, Joop seems to be onto and into most all of the above, and as stated, all of the above are to be heard on this cd.
- MJ Brady Proggnosis
Joop Wolters - Out Of Order (Lion Music) By: Joe Florez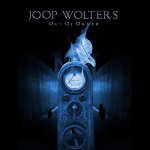 Joop is a guitarist from The Netherlands who's a hired gun and has worked with the likes of Hubi Meisel, Vivien Joop Wolters and worked on tribute albums from Jimi to Uli Jon Roth, Gary Moore, Blackmore, and Shawn Lane. He has also released two previous solo instrumentals as well to his resume. Now, he's back to show the world that he can rock. Yes folks, it's another instrumental from the Lion Music company. I am slightly familiar with his talents, but now it's going to be different because I will hear him only and be able to tell if he is able to carry his weight or if he's nothing more than a fluff piece.
"Broke" is a quick opener that's just under the three minute mark and is more rock oriented
than anything else. The rhythm section is performed at a mellow pace with some major thumpin' bass lines while Joop goes from slow to fast and noisy with his six string. The odd thing is that there is some sort of catchiness to the thing despite it sounding a little unconventional and disoriented. It's definitely different and exciting. "American Dance" is what most fans would come to expect from a metal/rock instrumental. There is a consistent riff that is lively and even sounds a tad like Satriani, but better. There are full-on sections where he shreds and gets down and dirty. It's got rhythm and a better pacing than the opener. He really goes off on this one. The one thing on here that I like is the fact that Mr. Wolters can't stay in one place for too long because when we get to "Cardiac" it's jazz/rock that is highly complicated, but intriguing and has plenty of off timing moments. I wasn't exactly prepared for what was about to come out of my speakers. I am more than happy to report that my initial reaction to this disc was way low because if it was high then I would be disappointed, but this isn't the case here. There is a lot of surprises on here. Normally, I think a one man project is very overwhelming and doesn't sound good in the end, but Joop manages to compose, program and produce with ease. He also manages to hire drum extraordinaire Virgil Donati to lend a hand. There are a lot of direction that this man dives into from flamenco to ambient to jazz, prog, rock and even some flat out quirkiness that is unexplainable. This is journey worth taking if you like your rides to be filled with twists and turns at every corner. www.lionmusic.com | www.myspace.com/joopwolters




Rating:




8.0

Joop Wolters - Out Of Order




15 June 2007






01.

Broke


02.

American Dance


03.

Anthem


04.

Cardiac


05.

Dropout


06.

Harmonic Spheres


07.

Divide & Conquer


08.

Kindering Spirits


09.

Heartline


10.

Tied Knots


11.

Bleed


12.

Tjabala


13.

Fried Call


14.

When Little Angels


15.

Sceptic Desire


16.

Aragon


Joop Wolters: Composition, arrangements, production, guitar, bass, some keys, drum programming
Patrick Eijdems: drums on the song "Heartline"
Virgil Donati: drums on the song "Tied Knots"
Alex Argento: first keyboard lead on the song "Drop Out"
Mike Roeloefs: Keys on the song "Drop Out", keyboard lead in the song "Cardiac"


Joop Wolters from the land of windmills and clogs seems to have a lot going for him at the moment; his popularity is rising and is gaining a reputation as a talented individual and someone to watch out for. This will be his third full length studio release with this, his solo band, and this really is a solo band as Joop does all of the composition, arrangements and production as well as playing the guitar, bass, some keyboards and programs the drums. This album is in its entirety an instrumental album as well, we have no vocals at all but he is more then capable of letting his guitar do all the talking instead.

This album comprises of sixteen songs, all varying in lengths and style. There are two very easy ways to describe this album, it is vastly diverse and is also some of the most tasteful music I have heard. This is falling under the category of "progressive metal" when there is really a mix of plenty of things normally outside of metal in here as well. We do have progressive metal elements here of course but we also have bucket loads of jazzy, groovy, funky elements that entwine themselves with the music. No two tracks on the album are the same "Heartline" for example is heavier whereas "Cardiac" is more experimental and more of a fusion of different styles, this sound is very similar to the music of the Norwegian band Ark. The album is so varied we even have a very Spanish sounding track "Harmonic Spheres". The intricate guitar and bass are the main focus of this album and the production makes sure you can hear them both very clearly, guitar especially.

Although this music constantly changes and is inspiring and relatively entertaining throughout, the lack of vocals does perhaps leave a little bit of a gap in the music and with the album lasting over an hour, as by the time you get into the last few tracks, the sound of the guitar and bass gets a little too familiar and so maybe if the album was a little shorter and more compact, this might keep the sound of everything a bit more fresh towards the end. This is not so much of a problem though, the album is all a very high quality of technical excellence and I am sure that the decision to record an instrumental album is mostly to do with the focus of the listener being on the talents of our host for the entire album, Mr Joop Wolters.

Of course I recommend this album to anyone interested in progressive music and people that like to hear all these different elements of the musical spectrum in their metal.


www.metalstorm.ee
Joop Wolters
Title: Out Of Order
Label: Lion Music
After a three-year absence guitar virtuoso Joop Wolters returns with his latest solo release 'Out of Order' which follow his 2004 opus 'Speed, Traffic and Guitar Accidents'. With this new release Wolters has taken the instrumental guitar album to new heights with his varying style and moods changes that can be found throughout the album. Things vary between the down right all out heavy vibes to some jazz fusion, to the melodic and all spectrums in between.
Things get underway with 'Broke', a track where we get a feel for the heavier side of Wolters guitar sound, this track definitely has that Grunge feel about it at the start of the track but soon the flying fingers of Wolters take over for a more traditional shredders style of guitar playing, but without being over the top. This heavier style is carried on into the next piece 'American Dance', again Wolters relies on playing the guitar as an extension of himself with some quite sublime spells of brilliance.
Wolters brings it down just a touch with the melodic tones of 'Anthem' before really mixing things up with the jazz fusion of 'Cardiac' and jazz blues fusion of 'Dropout', then bringing in a little Spanish guitar for the 'Harmonic Spheres'. All three tracks being the bread and butter for diehard fans of instrumental guitar albums.
But it's the heavier stuff that really floats my boat and this is what the next track 'Divide and Conquer' is all about streaming guitars, a heavy rhythm section. all that is missing is a Power Metal vocal and this track would be complete.
Once again Wolters shows the variety of this album as he brings in a little old school AOR into the mix with the storming 'Kindering Spirits'. But what instrumental guitar album wouldn't be complete without some sort of Steve Vai or Carlos Santana style track and with 'Heartline' we definitely enter Vai country, and with the mention of Vai then low and behold the next piece 'Tied Knots' features non other than Virgil Donati on drums. This track has a more heavier and progressive style of guitar playing which I personally really enjoy.
After the prog assault of the last track is time to bring it down once more with the soul-searching tones of 'Bleed' and 'Tjabala', before Wolters funks things up a little with 'Fried Call'.
It's time to really get laid back and horizontal as Wolters brings the more relaxed melodic vibe into the mix with 'When Little Angels', a track that melts away all the woes of the day and takes you away to your special place where all is right with the world.
The sombre feel is soon shattered as things pick up once more with the funk jazz rock fusion of 'Sceptic Desire' before the album closes with 'Aragon', which ends a very diverse and eclectic mix of styles and genres that has something for everyone whatever your poison.
Tracklisting:
1. Broke
2. American Dance
3. Anthem
4. Cardiac
5. Dropout
6. Harmonic Spheres
7. Divide & Conquer
8. Kindering Spirits
9. Heartline
10. Tied Knots
11. Bleed
12. Tjabala
13. Fried Call
14. When Little Angels
15. Sceptic Desire
www.themayfairmallzine.com