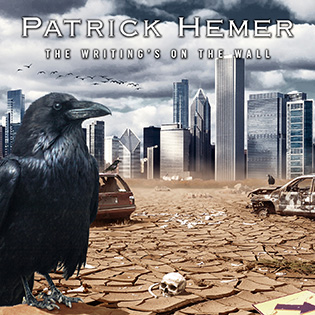 Patrick Hemer "The Writing's on the Wall"
BIO:
A long-respected studio musician, touring hired gun and guitar instructor, Patrick Hemer gained worldwide recognition at the dawn of the 2000's as the main man and fretboard wizard of the German metal band Horizon with whom he recorded a few cult albums, including the critically acclaimed "The Sky's The Limit" (Massacre Records - 2002) and the outstanding "Worlds Apart" (Massacre/King - 2004) that received a warm welcome in Japan and earned the right for Horizon to be labelled a "legendary band" by famous magazine Burrn!.
Back to the world of recording studios for a while after the untimely break-up of Horizon, Patrick collaborated in numerous projects in a wide array of genres, started getting involved in production, and also devoted himself more and more to teaching to become an in-demand clinician maintaining strong contacts with the guitar community.
But his deep, unwavering love for Metal music had to take over again, and for almost a decade now, he is fronting a solo project meant to display his best playing and songwriting through a powerful and rich brand of Power Prog that always manages to put the song first.
His new album, "The Writing's on the Wall" produced by Patrick himself, is another perfect balance of huge 7-string guitar riffs, amazing vocal work and his trademark out of this world soloing, all backed up by clever arrangements and brilliant musicians.
Combining a broad spectrum of influences into a mature and focused personal style, Patrick Hemer has created his own unique path, and he is proving again with "The Writing's on the Wall" that he is not only a name for shred guitar aficionados but also a complete musician and someone all the world's Progressive Metal maniacs can count on to keep the flame alive and well…
------------------------------------------------------------
- Please describe the new album musically and lyrically?
Basically, that's pure Patrick Hemer stuff : lots of Power/Thrash-influenced intricate guitar riffs, backed up by an "as-Metal-as-one-can-be" rhythm section and topped by melodic vocals, rich arrangements and exciting guitar solos.
Lyrics-wise, I mostly deal with real life things. Human nature is such an infinite source of subjects to write about.
- if you had to choose one artist (I know this is hard) but if we had
to say "recommended for fans of XXXX" who would that be?
Symphony X ???
- how does it differ from previous releases?
I think it's my heaviest album to date, but also the most progressive one in some way.
- What was the goal with making this album?
The same as with all the previous ones: to make my best album ever
- Any specific influences towards music or lyric subject?
Naming all my musical influences would be extremely long and probably boring… :D and there was no particular musical influence or intention behind this one album. I just let the music happen.
As far as lyrics go, they're all more or less related to various current civilization issues, hence the title "The Writing's on the Wall". Not to much to add I think, sadly.
- how long did it take to make this album?
Too long ! -:)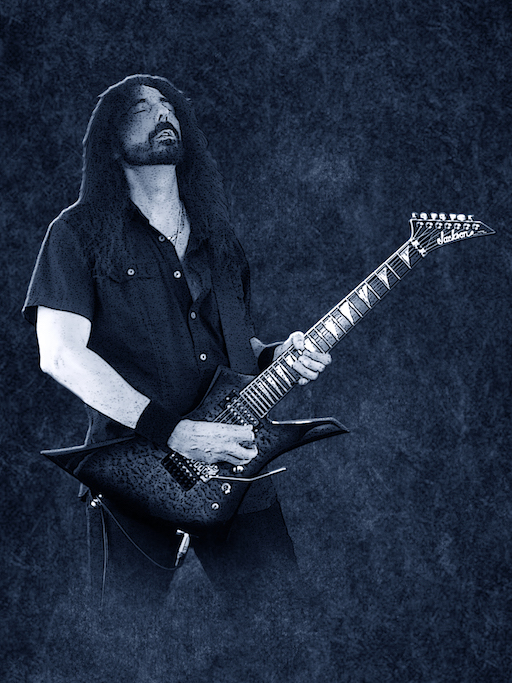 - Please say omething short about each track:
Obsession : a short ambient intro meant to introduce "Yesterday's Burden"
Yesterday's Burden : the fastest song on the album. Proving that thrashy 7-string guitar riffs can work perfectly with rich vocal work and arrangements.
Slave to Yourself : a bang-your-head Metal song with a lot of shredding and a nice acoustic section in the middle
Paradigm of Blandness : both groovy and proggy, and featuring really interesting arrangements.
In the Blood : a mid-tempo groovy one built around a pretty simple song idea.
Pandora's Box : thrashy super heavy instrumental stuff.
Double Bind : a headbanger with multiple tempo changes and fast guitar solos.
The Legacy : the most progressive track on the album. It's a 10-plus-minute long journey through multiple different sections ranging from soft to fast and heavy. Intricate but catchy at the same time.
Burning Hunger : a straight-forward fast track.
Course for Disaster : a mid-tempo heavy one with great riffing.
Carpe Noctem : second instrumental track full of harmonized leads to close the album.
- what has the different musicians contributed to the result?
I could have played all the bass parts but I had Bruno play on most of the tracks because he's got this fat sound in his hands and this way to make each note weigh a ton that are just what I wanted to hear on the heaviest stuff.
Oli brought his Thrash Metal culture and helped keeping the drum parts focused without getting lost in self-indulgent Prog drumming.
David made a great job finding the perfect keyboard sound for each part of every song so the keys add harmony and texture to the music without getting in the way of the guitars or without "AORizing" the sound of the band.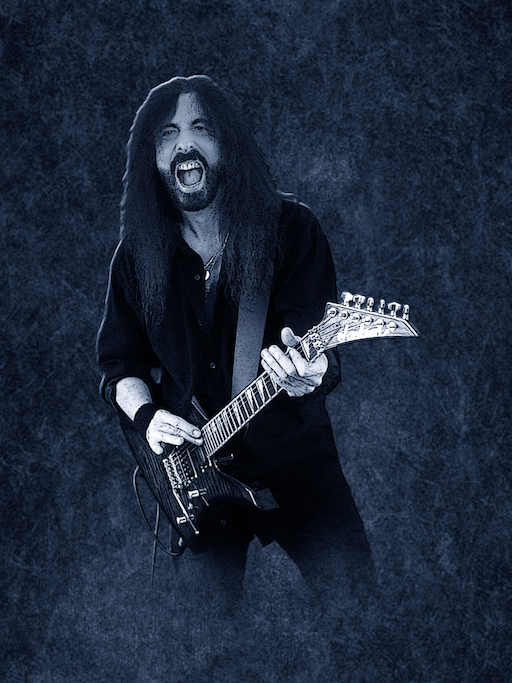 - musicians on the release:
Patrick Hemer : guitars, lead & background vocals, bass, keyboards
David Casanova : keyboards
Bruno J. Frank : bass
Oli Canton : drums & percussion
Additional background vocals by Eric Farkas & Chris Moreau
- production and recording credits:
Produced, engineered and mixed by Patrick Hemer
Mastered by Thomas Eberger
Artwork by Morrigan Arts Media
www.patrickhemer.com
www.facebook.com/patrickhemerofficial
Tracklist:
1.Obsession
2.Yesterday's Burden
3.Slave to Yourself
4.Paradigm of Blandness
5.In the Blood
6.Pandora's Box
7.Double Bind
8.The Legacy
9.Burning Hunger
10.Course for Disaster
11.Carpe Noctem
AVAILABLE IN DIGITAL FORMATS FROM ITUNES, APPLE MUSIC, AMAZON, SPOTIFY ETC...