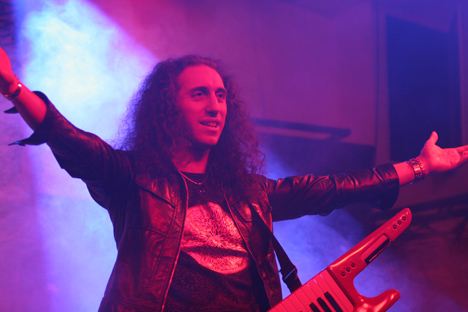 Keyboard virtuoso Mistheria returns with an all star cast for the neo-classical progressive metal tour de force "Dragon Fire". Home to 13 tracks of full on metal pomposity, this is music crafted around stirring vocal melodies and impassioned first class musicianship. The virtuoso meter of the personnel involved sets a new standard and fans of artists such as Symphony X, Malmsteen and Artension will find this a sheer musical delight.
The grandiose music on offer has its home within the classical music masters but the metal charge brings "Dragon Fire" firmly into the present day. Yet this is more than musical virtuosity. Mistheria has taken great care to produce songs first and foremost with catchy vocal melodies and big choruses and just one listen will prove that he has succeeded in his aim producing captivating compositions. After demos for the album had been made the personnel was then hand selected by Mistheria to bring out the best in each track with the highest calibre musicians within the genre chosen to do justice to his songs.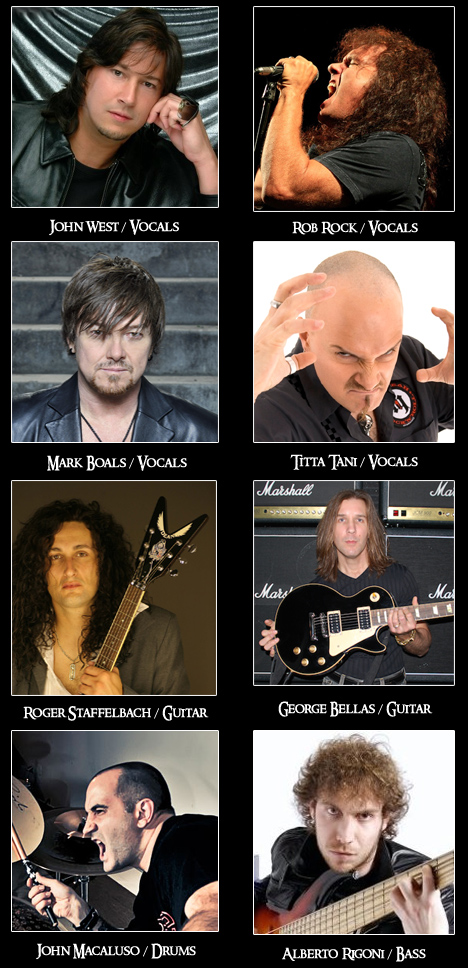 The vocalists comprise of John West (Artension/Royal Hunt), Rob Rock (Impellitteri/Solo), Mark Boals (ex Malmsteen/Ring Of Fire/Royal Hunt), Lance King (Balance Of Power) and Titta Tani (ex Astra / Ashent). Each vocalist's unique style has been selected for the appropriate track to deliver Mistheria's vision. The same process was used for the guitarists with George Bellas (solo/Ring Of Fire), Neil Zaza (solo), Roger Staffelbach (Artension/Angel Of Eden) and Emir Hot (solo) plying their virtuoso guitar work which blend beautifully with Mistheria keyboards to recreate the classic guitar/keyboard pairing in all its glory. The bass was ably handled by Alberto Rigoni (Twinspirits) and drums come courtesy of John Macaluso (Ark, TNT, ex Malmsteen) whose performance is full of high-power heavy grooves and tons of energy making this one of his best performances to date.
Yet despite the number of musicians involved there is an impressive sense of cohesion to the material all thanks to the quality of Mistheria's initial vision shining through in all aspects. Even the sound of the album has produced and mixed to his own personal taste. Mistheria comments, "Since I only wrote vocal melodies and lyrics for "Dragon Fire" and vocal melodies for "Eye of the storm" songs (although I gave ideas for the others), all singers involved influenced the songs prominently with really great lyrics and melodies. John Macaluso's job on drums has been nothing short of astonishing starting from my programmed drums guideline. The guitarists moved on my own demo ideas as well as Alberto Rigoni on bass and their job has been simply perfect. Ivana Greguric wrote a song exclusively for the album (The Beast) and her work is really remarkable".




• An all star cast album of superb performances in the neo-classical metal genre.
• Mistheria is one of the most widely respected keyboard virtuosos in the world.
• Reviews in all leading rock/metal printed/electronic media.
• Mistheria is available for interview, and for radio station ID's. Please send your requests to promo@lionmusic.com