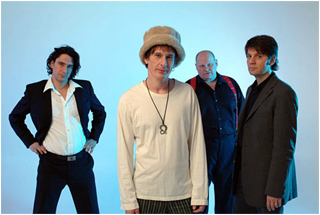 Electric Outlet - this name is a synonym for energy, power and life –so is the music of "Electric Outlet". Played with love and passion, driven by the insistent impetus everybody initially felt when they were discovering music. "On!" is a classic combination between high-energy "Rock" and "Fusion" without big overdubs and being totally playable in the live arena.
No "artificial" production gimmicks apart from these few samples and totally handmade help bring the organic nature of this release to the fore. The basic idea for the band came while listening to the album "Spectrum" by Billy Cobham. This attitude and the idea, putting Rock-musicians (Tommy Bolin, Jan Hammer, Leyland Sklar) together and make them playing fusion-orientated stuff, made the musicians think about doing an album with a similar approach but 30 years later.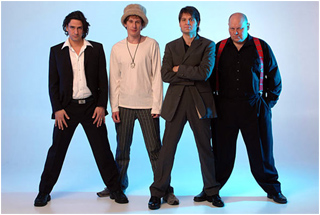 Marcus Deml (Guitar): his unique, intense playing and his highly recognisable tone makes him one of the leading guitar players these days. His project "Errorhead" earned internationally respect. He played with SAGA, BOBBY KIMBALL, and KINGDOM COME etc.
Tom Aeschbacher (Keys): music is music - doesn't matter which style (Keys) life is life -and fun is fun. If you put all these three components together, it describes best, the way he plays and feels –no more to say.
Frank Itt (Bass): "The Groove Rulz!" this is the motto of his playing. Precise and powerful, Frank is laying the fundament and keeps the music going. He played with MICHAEL SAGMEISTER, BOBBY KIMBALL, PILI PILI, and ERRORHEAD etc.
Ralf Gustke (Drums): Groove in combination with incredible technical capabilities and a sensitive understanding of music makes him one of the leading European drummers available. He played with XAVIER NAIDOO, SÍHNE MANNHEIMS, and CHAKA KHAN etc.