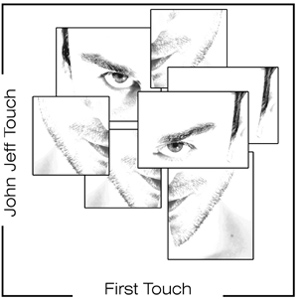 Please note this is a Lion Music distribution release.



01. Message.
02. Loving U.
03. Sometimes.
04. Spirit.
05. Crystals.
06. Can't Live Without You.
07. Each Day.
08. We Feel.
09. Moments.
10. Between 2 Worlds.
11. Sometimes (acoustic)



John Jeff Touch: vocals, keys, programming, acoustic guitars.
Sotiris Gogos: electric/ acoustic guitars.
Milcho Leviev: piano (11), melodica (5).
Alex Deligiannidis: Bass.
Yiotis Kiourtsoglou: Bass (3).
Dario Ciccioni: Drums.



All music and lyrics written by John Jeff Touch,
except "Between 2 worlds" by Sotiris Gogos & John Jeff Touch.
All arrangements made by John Jeff Touch.
Produced, edited and engineered by John Jeff Touch.
Mixed by Harris Proios and John Jeff Touch.
Mastered at Fear Studios (Italy).
Photography/Design by Kostantinos Sapanas.


www.johnjefftouch.com
www.myspace.com/johnjefftouch






Vision
On The Edge