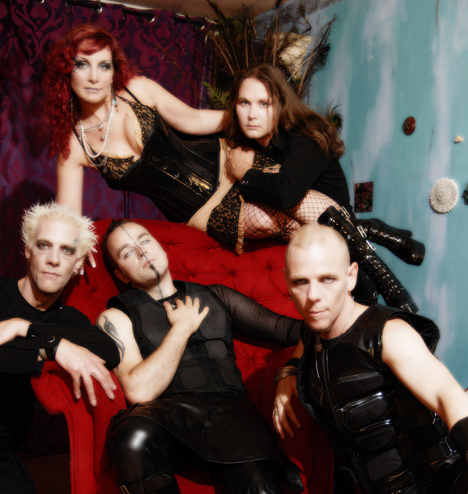 The Dreamside have been on the gothic rock scene for now 15 years. Blending elements of gothic and metal music with female vocals and lyrics commonly centred on themes like the supernatural, The Dreamside have built a strong fan base thanks to their four previous albums In 2009 The Dreamside signed with Lion Music for their 5th studio album "Lunar Nature" which will be released on December the 4th.
The music of "Lunar Nature" can be described as atmospherical gothic rock with a good mixture of heavy guitars, electronical elements and a proper shot of alternative rock. All this interwoven with Kemi Vita's remarkable voice and her unique way to express emotions in very personal lyrics.
"Lunar Nature" continues were the predecessor "Spin Moon Magic" ended. The album is full of diversity and therefore once more a typical output from The Dreamside.
Lunar Nature was recorded at the Excess studios in Rotterdam (After Forever, Gorefest) and contains 15 tracks including "Seeds of pain", a collaboration with the US act "Information Society" and "Unspoken", again with guest appearances by guitarist Karl Fieldhous of Born from Pain and Kenji Siratori. The album has been mastered by Kai Blankenberg at the Skyline Studio's in Düsseldorf/Germany (Paradise Lost, Doro). Together with Eva de Winkel, The Dreamside produced a animation video to the track "Sternenkind".



• Reviews in all leading printed and web press. The Dreamside are available for interview via phone, email in Dutch, German and English.
• The Dreamside are one the leading Goth bands, a genre which is going through a major resurgence around the globe.
• The Dreamside are available for CD presentations for internet radio stations. The band will be available live for chats, acoustic performances, interviews etc. Email promo@lionmusic.com for more information.