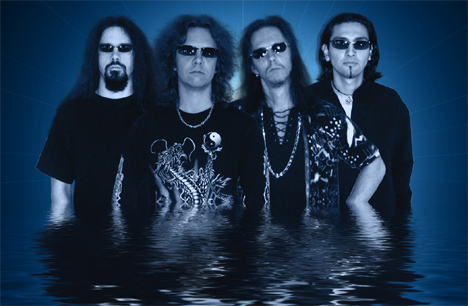 Tears of Anger are back with their brand new studio album 'In The Shadows' which sees the band fine tuning the trademark sound they first exhibited on Still Alive. Led by brothers Benny and Björn Jansson on guitars and vocals respectively, the band also feature the dynamite rhythm section of Daniel Flores (Mind's Eye) on drums and Johan Niemann (Mind's Eye / Therion] on bass.
With 'In The Shadows' the band have excelled themselves displaying even stronger song writing then their debut (Still Alive) and a super powerful production. Lead singer Bjorn Jansson comments, "I think we're all much more satisfied with the songs and our contribution on this record, we took our time and did not rush anything, the final result was what mattered", and its this final result which is sure to please fans from the bands debut as well as brining a new army of fans onboard.
In The Shadows is home to 12 songs that mix melodic, progressive and pure metal like you have never heard before.





Tears Of Anger
Still Alive