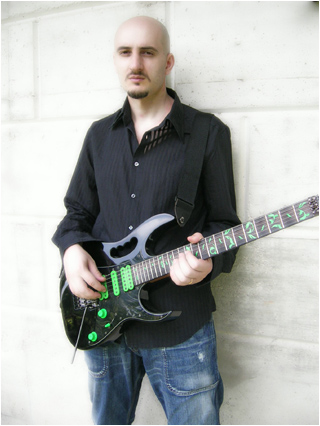 Massimo Izzizzari is a superb guitar talent that is responsible for many of the guitar parts you hear countless times a day on radio and television worldwide. Yet it's with "Unstable Balance" that the world at large will get a taste of Massismo at play in his own back yard.
"Unstable Balance" is an unashamedly purely instrumental album with some funk rock influences and is both melodically rich and technically advanced. This is a shred rock / funk oriented guitar album and combines a variety of other genres including jazz, rock, funk and metal and showcases free musical expression from Massimo and his band.
On the album Massimo comments, "The main purpose was to create some song with a balanced combination between melody and technique on structures not so complicates in which the other musicians can express your selves freely". When quizzed on his favourite moments on the album Massimo responded, "My song "Access denied", guitar solo on "Wordgame" and the last track "Teresa" dedicated to my daughter".
Influenced by Greg Howe, John Scofield, Robben Ford and many others, Massimo takes these influences and turns them into his own unique blend which brings a fresh new mix to the guitar instrumental genre.