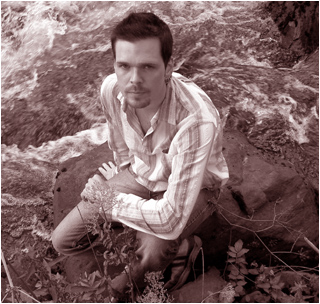 "The Astral Factor" is the stunning new album from WATERCLIME, a new project led by Vintersorg main man "Mr V".
Combining the very best elements of traditional progressive and symphonic rock filtered through a Nordic mind with Scandinavian folk tones and at times a jazzy ambient atmosphere. The Astral Factor yields a highly individualistic sound that will appeal to a wide cross section of rock fans.
The music of "The Astral Factor" comes together with a subliminal and spiritual feel and mixes several genres with many different musical elements. The strong melodies displayed consist of long sequences twisting and turning between major and minor scales. The symphonic approach of the album is quite exposed using strings, bells and other orchestral instruments taking it into this arena. This is mixed up with the diversity of organ, mellotron and flutes. Mr V states, "The aim was just to compose good songs beyond thinking in musical boundaries and specific formulas. I just wrote from the heart and it came together very naturally, actually I started the project just for the fun to write some music and all of a sudden I had a whole album completed".
The material for "The Astral Factor" was written free of timescales taking some months to write. The route taken by Mr V involved writing and recording one track before moving onto the next. Key inspirations for the album came from nature and Mr V's family creating a very personal album. The music was further inspired by the works of Uriah Heep, Yes, Nektar etc mainly affecting vocal harmonies with some Yes type parts at times.
Mr V wrote, recorded, mixed and mastered the album himself but the album does see some guests in the guise of Magnus Lindgren (Black Bonzo fame) on track, whilst fellow Vintersorg member Mattias Marklund contributed 2 guitar leads.
Waterclime's "The Astral Factor" is an eclectic and original work of musical art that will reward those that allow its music into their mind.