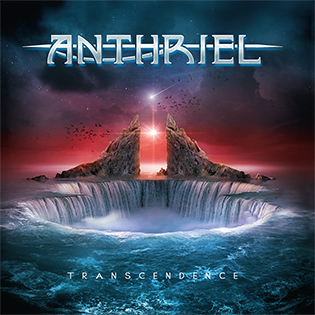 Simo Silvan - vocals
Timo Niemistö - guitars
Antti Horttana - bass
Antti Hakulinen - keyboards
Henrikki Markkula - drums


Six years have passed since the amazing debut album "The Pathway", Timo explains:

To make a long story short, life happened to us with highs and lows.
We started to record a new material soon after releasing "The Pathway" but some time after we had to let go of our prolonged rehearsal studio. It was a huge setback for the band as a lot of Anthriel history was written within those walls. As a result of frustration the bands ways departed with Jari and Klaus.
We were kind of drifting some time to find and build a new environment and fresh start to continue recording of "Transcendence". Henrikki Markkula is a long time friend of us and was a whole band choice number one as a new drummer.
Finding a bass player took a while but gladly Mr.Horttana contacted us and turned out to be a multi-talented studio musician and a great personality as well.
Since the debyt album "The Pathway" the Anthriel family has seen couple marriages and some kids born. I'm busy of repairing house and building a home studio for our needs.
The band is stronger than ever and we are really looking forward to prove our strength at live.


Timo describing the new album musically and lyrically?

"Transcendence" is musically and lyrically a concept album. Each song has a lot of different layers as we like to keep our songs as a musical adventure for the fans; the more you dig the more you find. New album is solid album with lyrical and musical theme but it also keeps a hidden themes from our previous album "The Pathway". Compared " The Pathway", "Transcendence is darker and heavier album.


What was the goal with making this album?

The goal is simply to make good music. This is how we feel about music and what kind of music we like to listen and play. Of course it is also important to be able to stand behind everything you do and to be excited as fans are of your music. Music is my way to express emotions and for me, making music is not something i "need" to do, it is more like "inner must" you know...


Any specific influences towards music or lyric subject?

Timo: I think the best way to keep lyric topics as unique and original as you can is to write about your own life. Life is the subject everybody can easily relate to with endless mysteries of a human mind.



Simo Silvan: When we started recording and making lyrics for Transcendence it was quite clear from the beginning that it was going to be a theme album in the sense that the story we began to tell in our first album, The Pathway, was going to continue through Transcendence as well.
Throughout The Pathway the lyrics mainly focused on how one was going to get through the day whilst one had lost sense of who he/she really was. Still there was a true hope and trust for a better day until the very end of the last track Chains Of The Past..

Well then came the period of seven years of incredible highs and lows. A time when there were moments of overwhelming sparks of light and happiness yet also those moments where everything seemed dark and hopeless.

Then came the point of writing lyrics for Transcendence. It was quite obvious from the start that whilst The Pathway was about the "Light Divine" that Transcendence had to tell the story of a much darker path, a story about the "Oath Of Darkness".. Basically the story we're telling on this album is about a moment of life when there is nearly no hope and one has to find different ways of navigating through the darkness around and within. It's a story of coming to terms with the darker aspects of life/oneself and embracing them.. loving oneself as you are and life in general with all its flaws.. When there's no light you must find other signs to guide you and other ways to get you through the day. Transcendence is quite heavy album both musically and lyrically when compared to The Pathway and tells a darker chapter of life but that doesn't mean that there is no hope of finding balance and harmony in one's life.


Bass & drum section of Anthriel really has a life of it's own. Antti and Henrikki has the energy that captures the whole band.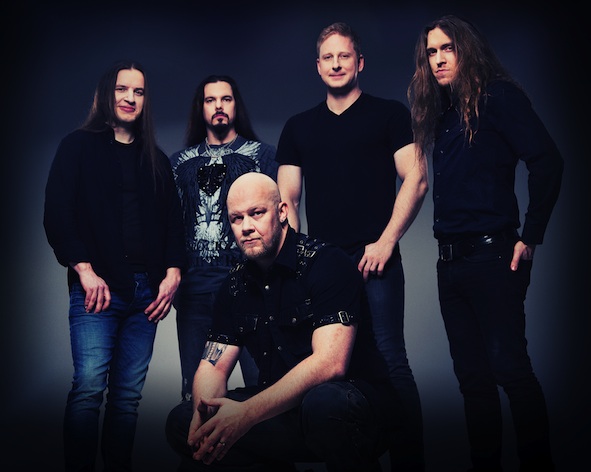 Track by track according to Timo:


"The Calling" is the intro track that gives a little preview some of the musical themes from the album. I wanted to add "space western" kind of feeling using the analog synths with acoustic guitars.

"Under burning skies" is a faster metal track with a catchy melody that pushes on from the very beginning of the album.

"Oath Of Darkness" is one of the key songs of the album. The song has a lot of different moods coloured with some instrumental parts.

"Siren's Song" was originally composed for "The Pathway".

My passion for power metal can be heard fom "Painted Shadows". It's easy to listen and fun to play.

"Rhapsody Of Fire" is the black sheep of the album that turned out to be most physical track from the album. Main riff is composed by former bassist Klaus and Simo came up with the verse and the chorus. Together with a band the song was forged the most endurance demanding piece of music to play live.

"My Dark Morning Star" gives a best picture of Anthriel music in one track. There is a lot of motion, catchy melodies with kick ass rhythm section.

"Fallen Souls" is the epic conclusion for the album. Very powerful song with a variety of different musical styles and dynamics. It is certainly my favourite song from the album and I know the song hits straight to the hearts of Anthriel fans.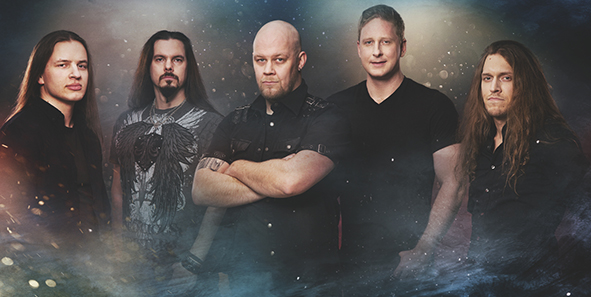 Anthriel is:

Simo Silvan - lead vocals & backing vocals
Timo Niemistö - guitars & backing vocals
Antti Hakulinen - keyboards
Antti Horttana - bass & backing vocals
Henrikki Markkula - drums


Production credits:

Recorded & Produced by Timo Niemistö
Mixed by Jussi Kulomaa at MSTR Studio
Mastered by Jaakko Viitalähde by Virtalähde Mastering
Photos by Peero Lakanen
Cover art by Jan Yrlund


Official website and social network site:

www.anthriel.net
www.facebook.com/Anthriel/



Tracklist:
•The Calling
Under Burning Skies
Oath Of Darkness
Siren's Song
Painted Shadows
Rhapsody Of Fire
My Dark Morning Star
Fallen Souls



AVAILABLE IN DIGITAL FORMATS FROM ITUNES, APPLE MUSIC, AMAZON, SPOTIFY ETC.





ALSO AVAILABLE: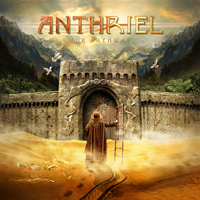 The Pathway