LION MUSIC PRESENTS: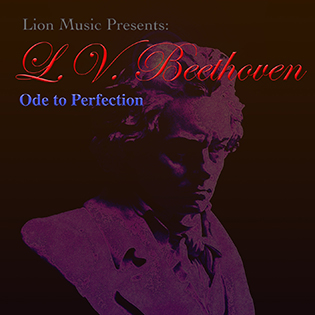 LION MUSIC PRESENTS: L.V. BEETHOVEN - ODE TO PERFECTION

Some of the best artists from Lion Music's roster interprets the music of one of the greatest classical composers ever in new exciting arrangements. Ludvig Van Beethoven's music has been transcribed to rock settings many times before but we believe this new album does shed new light on this immortal composer.

This is the fourth release in a series where some of our best artists cover the music of some of our favourite classical composers. For more information on the previous releases please click their artwork images below.
The whole project was started in 2014 so almost two years have now passed when the third album is being released. Originally there were to be only three albums but now the series is to be expanded by two more to be released over the next year.





1.Robert Rodrigo (Airless) - Symphony No.5 Movement 1
2 . Pier Gonella (Mastercastle) - Turkish March, Op 113
3. Joe McGurk - Grande Sonata Pathetique No.8 in CM opus13 - movement 1
4. Charly Sahona Venturia) - Piano Sonata No. 21 in C major, Op. 53, Movement 1
5. Condition Red - Symphony no 3 "Eroica" Scherzo: Allegro vivace
6. Mathias Holm Klarin (Mindsplit) - Thy ship must sail, my Henry dear (WoO 153 n. 20)
7. Boguslaw Balcerak's Crylord - Sonata "Pathetique" Op. 13 - III. Rondo. Allegro
8. Chris Steberl (Project Alcazar) - Ode to Joy
9. Mistheria - Piano Sonata 31, Movement Three, Adagio ma non troppo


Excecutive Producer: Lars Eric Mattsson for Lion Music 2014/2015/2016/2016.

LION MUSIC PRESENTS: L.V. BEETHOVEN - ODE TO PERFECTION released as digital download on January 26, 2017.







| | |
| --- | --- |
| MATHIAS HOLM | CHARLY SAHONA (VENTURIA) |
| MISTHERIA | PIER GONELLA (MASTERCASTLE) |
| | |
| ROBERT RODRIGO (AIRLESS) | LARS ERIC MATTSSON |
| | |
ALSO AVAILABLE: