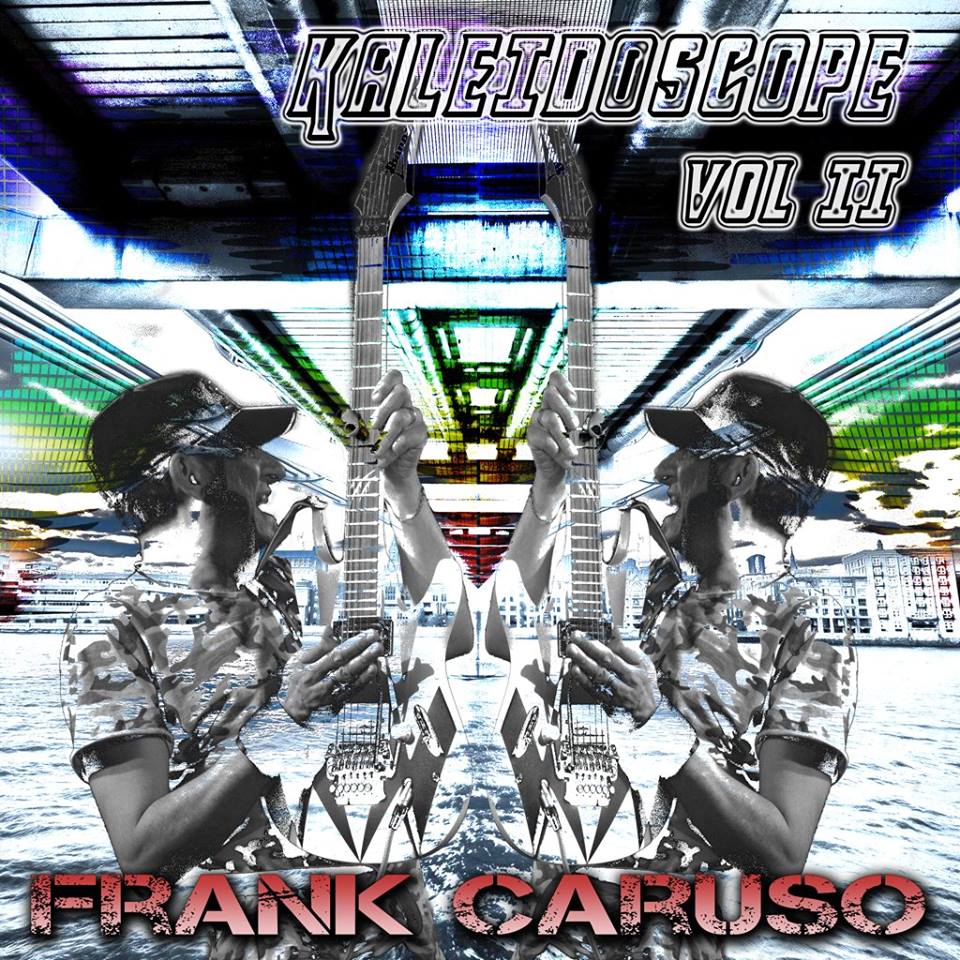 VIDEO CREDITS:
Shooting video by Christian Pizzigoni - www.ilchri.it
Video editing by: Gabriele Baroni
Produced by: Globalsoundnet s.a.s – www.globalsoundnet.com

Driver: Paolo Tosi
Motostunt man: Alex "Ferro" Ferrara
with Extemporae Motociclignoranti - www.extemporae.com/moto

Thanks to
Officina Motociclignoranti, Tradate VA, - www.motociclignoranti.com
Extemporae Cafè, Tradate VA - www.extemporae.com/cafe
Very special thanks to motoclub 100HP di Tradate - http://www.100hp.com

Audio equipment supplied by Mogar Music
Thanks to Ibanez Guitar, Laney Amp and IK Multimedia
Guitar Customize by Fabio Gobbi & Michele Migi




FRANK CARUSO BIOGRAPHY:

THE ORIGINS
Born in Milan in 1968, he started with classical studies playing guitar and piano at the age of 8. At the age of 12 he published his first record, a 45 rpm for a melodic rock band called MACID. At the age of 17 he founded FIREHOUSE, a band formed by schoolmates that went on to release a couple of albums, one of which was entitled (LABYRINTH) and was distributed all over Europe. As an acclaimed guitarist he collaborated with several Italian artists during the 80 's and early 90 's and thus began his session man activity in various recording studios. He worked with Franco Battiato in addition to other major musical productions belonging to the Italian music scene. In 1992, after graduating in Sacred Music, he opened his own recording studio where he began the realization of soundtracks and music for television use and he also worked with the major tv and radio stations (RAI – Mediaset – Radio 101 – Rock FM).

STARTING COLLABORATION WITH TV

In 1994 he started a genuine collaboration with the Mediaset Group for which he realized a series of commercials and some important jingles. Since he was tired of producing music for other artists and of the activity of session man, in 1996 he decided to devote himself to a new project, and in 1997 , from the ashes of FIREHOUSE, his new project ARACHNES came to light.

NEW CHAPTER… ARACHNES

In 1998 ARACHNES published "THE GODDESS TEMPLE" , a cd for Lucretia Records and the band attracted international critics attention and appeared in compilations alongside bands like STRATOVARIOUS and ANGRA. In 2000 the collaboration with the label "Underground Symphony" lead ARACHNES towards the release of the 4 track cd "METAMORPHOSIS", which undoubtably marked the change in style of the band which had became Power /Prog/Symphonic. Between 2001-2003 the Band worked with Scarlet Records and worked on a fabulous triad of worldwide distributed albums which attracted audience and obtained great success of international fame.

In 2001, PARALLEL WORLDS was released and distributed in Europe and South America.
In 2002 APOCALYPSE opened the doors to the Japanese market.
In 2003 PRIMARY FEAR confirmed and strengthened the presence of the band in Europe and Japan.
At the same time Frank continued with musical productions for television broadcast and in 2005 he finished recording "IN PRAISE OF SCIENCE" which was published in 2006 in accordance with the label.

FIRST SOLO ALBUM

In 2006, after months of negotiations with various labels, Frank decided to repeat his collaboration with Undergound Symphony and he started working on his solo project "KALEIDOSCOPE", an album that Frank himself describes as: " the expression of pure guitar fun with no supposed commercial aims and differing from the market trends, a joyful succession of notes just for music's sake". This "purely artistic" choice lead the production towards distribution via internet and also involved the great publisher GUITAR9. Therefore Frank Caruso's solo-cd was also distributed in America.



DARKLIGHT PROJECT

Between 2006 and 2007 he realized a new package of 20 blues-style songs for television use and from January 2007 he devoted himself to the fantastic new project called DARKLIGHT that also included a feminine entry. Since November 2007 Frank has been drafting articles concerning digital recordings with the important magazine COMPUTER MUSIC & PROJECT STUDIO.

FROM STRINGS 24 TO THUNDER RISING

In 2008 he began a new guitar project called STRINGS 24 and the following year he released his first self-titled album (STRING 24) for the well-known label "Lion Music". "SPEAK" his second cd was released by Videoradio Editions in 2011.
He also published "A NEW DAY" in 2011, which marks the new chapter by historic band Arachnes, and is available in digital download only from Lion Music and distributed in a special edition version by Globalsoundnet.com

THUNDER RISING

At the same time of the release of ARACHNES new album, Frank gets in touch with one of his "legends "or better Mark Boals, Y.J Malsteen's singer. A great musical understanding sparks between the two and it is Mark who proposes singing a few songs that had actually been written and composed as television soundtracks by Frank who has been involved in this activity since the mid-90s.
The result is amazing, a mix of Blues with an American Hard Rock mould and some neoclassical hints in which Boals' reigns. The first album of the same name THUNDER RISING feat. Mark Boals (Videoradio ed./Self Distribution) which boasts great feedback from worldwide critics was released in 2013. Mark's commitments with the Dokken tour in the following year meant that he could only be involved in the following album with his contribution and participation in one song only. The new album by Thunder Rising SOLE FREEDOM, for which Mark Boals sang The Best Things are Free, was released in 2015. The remaining songs were sung by the talented home grown singer Alessio Spini who became the "resident vocalist" in live performances between 2013 and 2015.

In 2015 Frank was contacted by internationally renowned keyboardist, Master Mistheri who wanted him as a guitarist for a new project. A great musical understanding arose between the two and Mistheria asked Frank to collaborate as arranger for the Vivaldi Metal Project. This lead to the arrangement of Vivaldi's Autumn which was named the Age of Dreams and boasted unprecedented collaboration : Mark Boals vocals, MARK LEPOND (Symphony X) on bass, JOHN MACALUSO (Malmsteen) on drums and FRANK CARUSO on guitar in addition to a number of amazing classical musicians among violinists and singers. In 2016 Frank was on stage as a guest alongside Mark Boals for the Italian Triology Tour.

While he was working on the Vivaldi Metal Project Frank met Rob ROCK, his idol dating dack to MARS (McAlpine, Aldridge, Rock, Sarzo). Frank proposed a few songs to Rob to listen to and as a result ROB wrote the lyrics and melodyto Higher Ground which went on to become the single and video of the new solo album KALEIDOSCOPE vol. II.

The sound is diverse and brings together all the experiences of recent years, from progressive moments in which the Italian program is influential. (Between 2010 and 2013 Frank drafted some soundtracks with keyboardist Flavio Premoli ). The contribution of action movie and sound CINEMATIC Orchestra, a genre in which Frank has composed several titles for TV and Fiction was also very influential .
Since 2014 Frank has consolidated his partnership with Ibanez and Laney of whom he is the official endorser. He produced and recorded the track Silent Lake Precisely for IBANEZ which became the presentation video at NAMM 2016 for a new acoustic guitar model.
In 2017 Frank Caruso has become the official endorser and beta-tester for the software house IK Multimedia, a sector in which he can make the most of his decade of experience as a beta tester on behalf of several trade magazines.
He has just finished recording Kaleidoscope VOL. II and is already working on other projects…..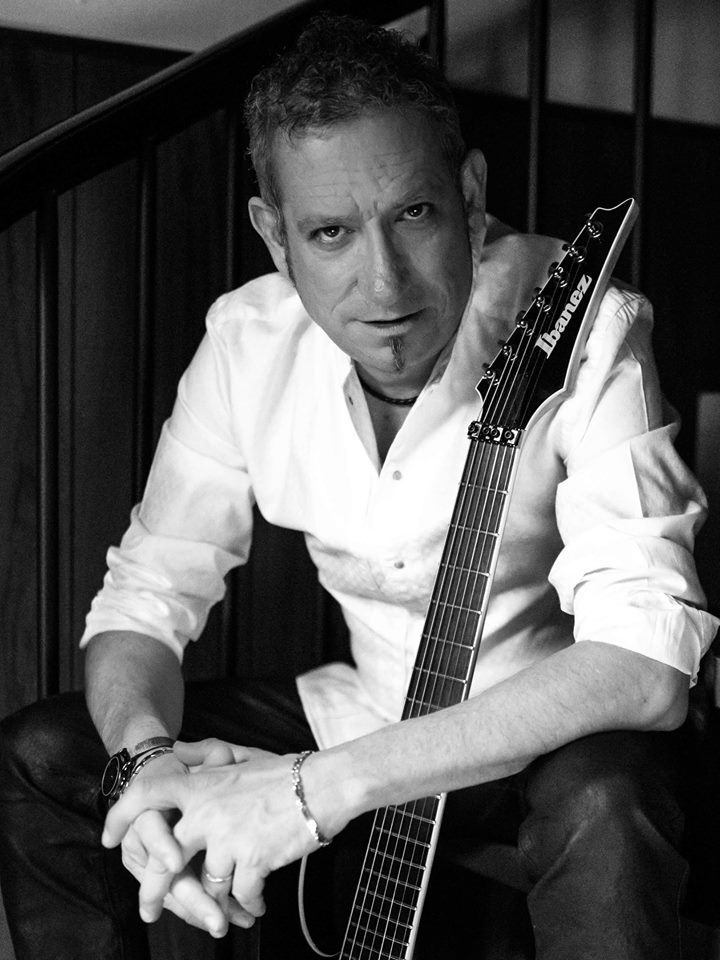 Tracklist:
1. Silent Lake
2. Higher Ground (feat. Bob Rock)
3. Pegasus
4. Hello Krueger
5. Sunset Strip
6. Back to Power
7. Trip to the Moon
8. Battle of Giants
9. Break the Cage
10. The Best Things are Free
11. Progressive Age
12. Magic Mountain


AVAILABLE IN DIGITAL FORMATS FROM ITUNES, APPLE MUSIC, AMAZON, SPOTIFY ETC ON MARCH 30