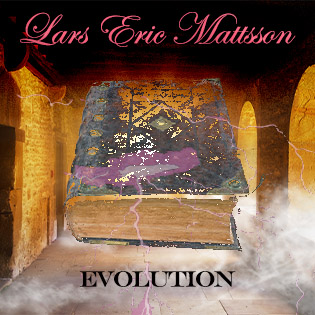 "Evolution" is Lars new album out on August 25, 2023 showcasing a slighly renewed sonic landscape.
The arrangements are boosted by strings, orchestral percussion and a large choir on many of the pieces.

"Where Are You" was based on an unfinished demo from 1994."Somewhere" was recorded and written in February 2021, while everything else was recorded and written between February - June 2023.
Production and recording credits:




Lars Eric Mattsson - Guitars, bass, keyboards and all vocals.

Andy Falconetti- Drums

Strings and Orchestral choirs performed by the Astral Strings and Voices of Marbella.

All orchestral arrangement made by
Lars Eric Mattsson

Track listing:

01. Fighting the Good Fight

02. Lies

03. Sail On

04. Somewhere

05. Stand Up

06. We Are One

07. Still Alone

08. Where Are you?
09. Knockin' Me Off My Feet

10. Luciana

11. Still in My Dreams

12. Down this Path


Links:


Official merchandise

-----

Official website

----------

Spotify
-------

facebook.com/larsericmattsson

-----

Instagram: @Lars.Eric.Mattsson
-----

YouTube


-----

CDs/Vinyl (ask for autographed)

-----

High resolution downloads

Artwork and graphic layouts:



Lars Eric Mattsson