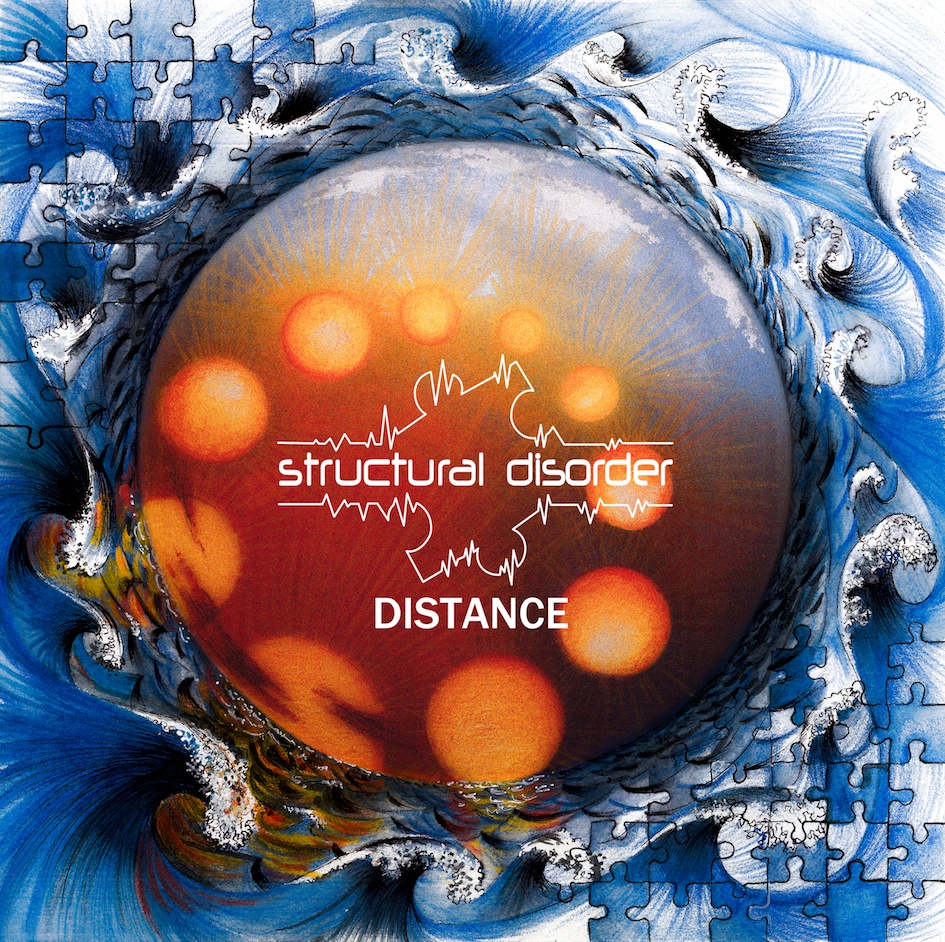 The best progressive metal to come out of Sweden since Seventh Wonder!

Distance is their new album and you should not miss this band because they are about to become the next big thing in the grenre.

Influenced by bands such as Dream Theater, Opeth, Pain of Salvation, Porcupine Tree, Anathema, Meshuggah, Tesseract, Periphery, Devin Townsend, Frank Zappa, Beardfish, Killswitch Engage STRUCTURAL DISORER are delivering a totally fresh new sound that will blow the minds of all lovers of progressive metal.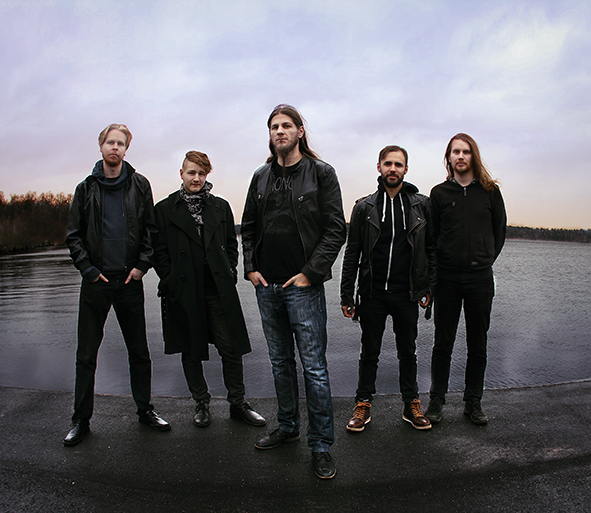 Structural Disorder was founded during the summer of 2011 by Erik, Johannes and Markus. The line-up was later completed by drummer Karl and guitarist Hjalmar.

The band quickly began working on songs for an EP once the line-up was complete and on January 1st 2012, the recording session began. During four nights, January 1st – January 5th, the EP "A Prelude to Insanity" was recorded at Högskolan Dalarna in Falun. The EP was recorded by then sound engineer student John Nilsson Tysklind (Rhinestone, Mark Zero), as well as co-engineer Scott Crocker (Mark Zero). After a month of mixing and trying out different sound ideas, the EP was released on March 9th 2012.

After this, Structural Disorder started playing shows in Stockholm, quickly moving from smaller venues to bigger ones, headlining local progressive rock/metal event Darkside of Stockholm and supporting Seventh Dimension at their release event at Debaser Slussen. The songs of the EP as well as a number of new ones were in the process of becoming the concept of the first full length album.

In January 2013, the new recording process started, once again in Falun and this time with Scott Crocker as our main sound engineer. It was a lengthy recording process, taking place in Falun during weekends, while recording most of the guitars, bass and keys, as well as some of the vocals, in Stockholm and elsewhere. The final tracks were finished in August and completed the 70+ minute full length concept album The Edge of Sanity, released by the band on February 4th 2014. The album focused on the story of a man in a mental institution, unearthing his past crimes and struggeling to come to terms with them, and received rave reviews from among others Prog Metal Zone, making their album of the year list.





During the later stage of mixing The Edge of Sanity, Structural Disorder was already hard at work trying out new material in the rehearsal room and exploring new sounds. Many of the new songs featured acoustic piano, adding an element to the sound not heavily featured on debut album. During this time, Structural Disorder also played a number of shows, such as getting the opportunity to support Leprous in Stockholm and later also Seventh Wonder in Alingsås and Mad Artwork in Stockholm and Uppsala, as well as headlining Uppsala Progressive Rock Festival. This gave a number of opportunities to try out the new material live and further develop the arrangements.

In 2015, Structural Disorder disappeared from the live scene for a while, working hard on finishing up the preproductions for a new album. This time, the album would feature fewer and longer songs, and not having a continuous storyline throughout the album. Teaming up with Jocke Skog (Clawfinger, Å Fy Satan), recordings were set to July 2015. This time the process was much more compressed, recording the entirety of the album within a month. The album came to be entitled Distance, and, garnering a lot of attention in the progressive music scene, secured a deal with Lion Music and being released February 25th, 2016. The album has received critical acclaim, even before its release.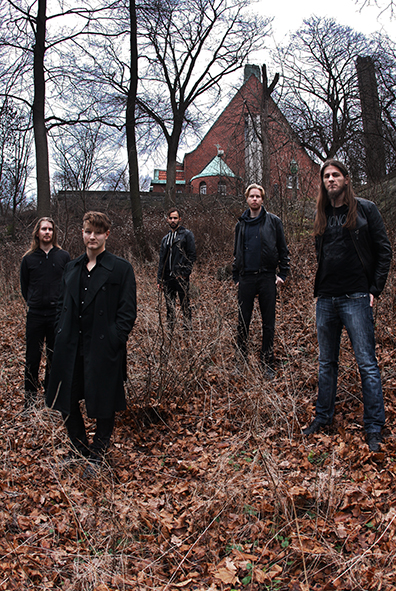 CHECK OUT THIS KILLER VIDEO:



Check out this excellent interview with the band:

http://www.progmetalzone.com/2016/interview-with-swedish-prog-metal-band-structural-disorder/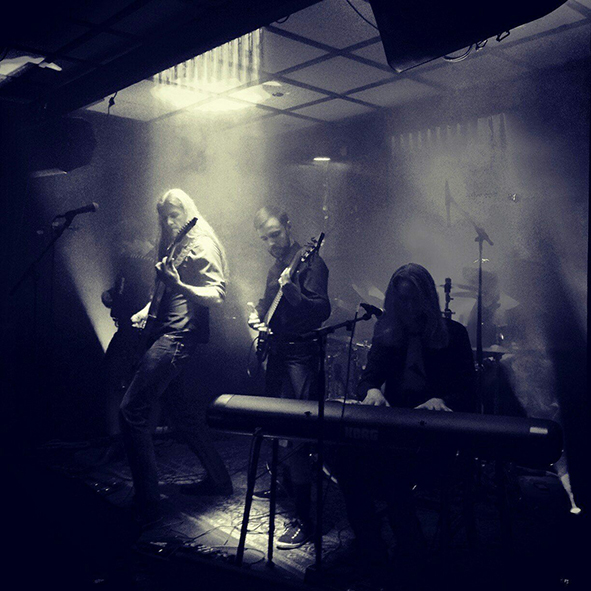 ---

1. Desert Rain (Arkö/West)
2. Someone to Save (Arkö)
3. Silence (Tälth)
4. The Herculean Tree (Arkö/West)
5. Lightbulb Lover (West)
6. Pyrene (Arkö/Birgersson/Björk/Tälth/West)
7. Drifting (Birgersson)







---

Markus Tälth - Guitar & Vocals
Johannes West - Acoustic Accordion, Electric Accordion & Vocals
Erik Arkö - Bass & Vocals
Kalle Björk - Drums
Hjalmar Birgersson - Keyboard, Guitar & Vocals




---

All tracks recorded, mixed and engineered by Jocke Skog (jockeskog.com)
Mastered at Cutting Room Studios, Stockholm (cuttingroom.se)
Drums, Acoustic Guitars, Acoustic Accordion & Vocals recorded at Melodybox, Stockholm (melodybox.se)
Album cover art by Ellinor Scharin
Band photos by Elin Hörnstedt




---

structuraldisorder.com
facebook.com/StructuralDisorder
twitter.com/StrDisOfficial
@structuraldisorder