January 15, 2014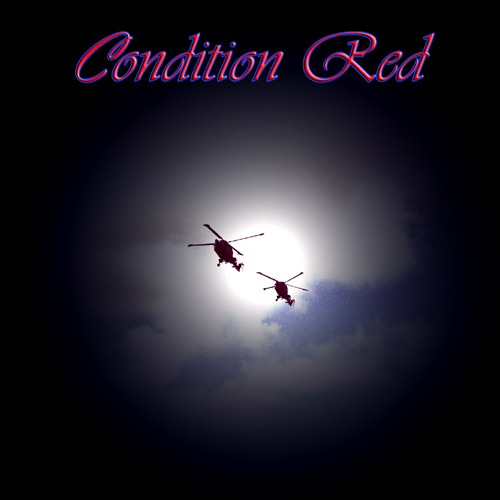 Originally released in 2000, Lars Eric Mattsson has gone back to the master tapes and remixed the sound for a new digital version of the eponymous Condition Red debut album which sees release on all leading digital platforms on 15 January 2014.
Condition Red is a progressive rock/metal project originally a dream child of keyboardist Alexander King and guitarist Lars Eric Mattsson. The first album was composed in 1999 and released 2000 and featured a 7 piece band which included guitarist Alex Masi (Masi, MCM) and guest Derek Sherinian (Solo, ex Dream Theater, Billy Idol etc) on some blistering keyboard solos.
Condition Red mixes progressive metal with hard rock, neoclassical and fusion.
The album contains eight long-form tracks, of which three ("Bach On The Streets Again", "Lighthouse", "Final Words") are all instrumental. Complex arrangements with symphonic orchestra and full blast solos from some of today's greatest musicians are taken to a new level on this concept album. Alex Masi, Derek Sherinian and Lars Eric Mattsson need no further introduction and the newcomers have no problem fitting in.
Condition Red was written in late 1999 and recorded between January and April 2000. The band explored and developed new ground rather than following in the steps of others, and its complicated rhythms and arrangements are not like any other releases that we know of. Ella Grussner's violin and vocals are an essential part of this project, as well as the two amazing keyboardists, Derek Sherinian, and newcomer Alexander King.
Condition Red is music for people with open minds.



01. Calls Out My Name (10:30)
02. Judgement Day (10:35)
03. Life Is Now (8:55)
04. Bach On The Streets Again (5:17)
05. Fly Me High (5:00)
06. Lighthouse (8:28)
07. Learning To Live (4:33)
08. Final Words (7:41)


Lars Eric Mattsson (Guitar+Bass),
Alex Masi (Guitar),
Derek Sherinian (Key solos)
Ella Grussner (Vox)
Torgny Stjärnfelt (Vox)
Esa Pietilä (Sax)
Alexander King (Keys)
Eddie Sledgehammer (Drums)
Örjan Sjöström (B Vox)



LMC
EAN





facebook.com/ConditionRedFinland