MARCH 20, 2014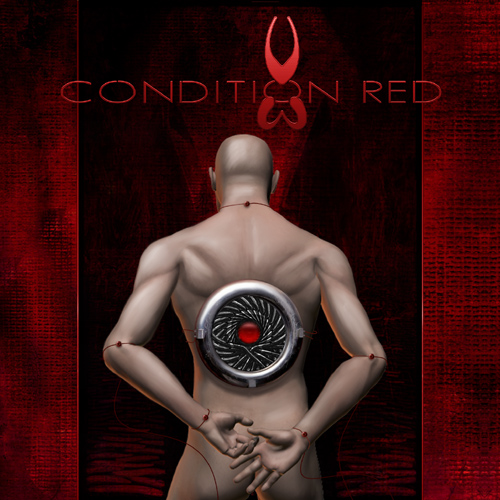 Lion Music is pleased to announce a digital re-release of the second album from Condition Red, simply entitled "II" on 20 March 2014 and one which features a remixed sound.
In 2003, three years after Condition Red's eponymous debut the band were back with their second opus. "Condition Red - II" which mixed progressive metal with hard rock, neoclassical and fusion.
This second album is for the most part is quite different from what the band did on their self-titled first album, even though some elements tie the two releases together. The biggest change saw Singer/Violinist Ella Grussner now playing a major part in the band's refreshed sound but also Alexander King's keyboards made a much bigger impact this time round. Gerald Kloos (Empire) was the new drummer whilst guitars are once again played by two monster musicians - Lars Eric Mattsson and Alex Masi.
Condition Red II contains 13 songs, of which some are shorter instrumental interludes - and there is no song over 7 minutes, unlike on the first album where the focus was on more intricate numbers. This second album proved the band had matured musically and in terms of style is heavier, i.e. more progressive metal, than the debut album. The music has much clearer direction as all songs contained here share similar styles combining heavy metal and neoclassical with good melody lines.
The album was written in 2002 and recorded and released in 2003, although the track" Train Insane" was written way back in 1994 for Lars Eric Mattsson's band Astral Groove but the original recording was never released.
Lars Eric Mattsson went back in 2013 to remix and master the album and the finished product is now more suited to the band's founding members original vision, Mattsson comments, "The advent of better technology at my disposal has allowed me to craft the sound of both Condition Red albums to better reflect what I originally intended. I hope fans will enjoy these reworkings".
Condition Red - II sees digital release on 20 March 2013 at all leading digital outlets.



01. The Warning (1:20)
02. Eye Of A Storm (5:25)
03. Cycles (5:03)
04. Time Passes By (4:46)
05. The Eagle's Return (3:03)
06. It's Not Too Late (6:58)
07. Rondo (3:24)
08. Why Won't You Hear Me? (6:05)
09. Seven Stars (3:42)
10. Your Freedom (5:02)
11. In/Out (2:19)
12. Train Insane (4:21)
13. Out Of The Red (2:11)


Ella Grussner – vocals & violin
Lars Eric Mattsson – guitars and bass
Alex Masi – guitar
Gerald Kloos – drums
Alexander King - keyboards



LMC
EAN





facebook.com/ConditionRedFinland