Exploding out of Poland comes a new powerhouse of metal. Lion Music are delighted to welcome Boguslaw Balcerak's Crylord to the labels roster and will release the bands debut album "Blood Of The Prophets" on 14th October 2011.

Led by the prestigious talents of guitarist Boguslaw Balcerak, "Blood Of The Prophets" breathes new life into the neo-classical genre with 12 first class songs chock full of big riffs, dynamic rhythms, jaw dropping guitar solos and infectious vocal melodies from 3 of the most acclaimed vocalist in the field - Carsten 'Lizard' Schulz (Evidence One, ex Domain) and neo-classical legends Mark Boals (ex Malmsteen / Ring Of Fire) and Goran Edman (ex Malmsteen / Brazen Abbot / Time Requiem).

A preview album sampler mp3 can be heard below:


Full information on the album to follow shortly and be sure to look out for the promotional video for the track "Warriors Moon" coming soon!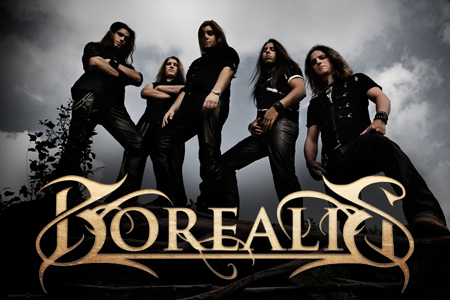 Lion Music and Intromental Worldwide are proud to announce that Canadian metallers BOREALIS have been officially confirmed as the support band in the upcoming SAXON North American tour. The band will tour in support of their sophomore effort, "Fall From Grace", released earlier this year via Lion Music. Starting on September 29th, the tour will stop at fifteen cities across the country. Tour dates are as follows:

28.09.2011 US Los Angeles, CA - The Key Club
29.09.2011 US Santa Rosa, CA - The Last Day Saloon
30.09.2011 US Sactramento, CA - The Boardwalk
01.10.2011 US Santa Clara, CA - The Avalon
02.10.2011 US Santa Ana, CA - The Galaxy
03.10.2011 US Las Vegas, NV - The Crown
04.10.2011 US Tempe, AZ - Club Red
06.10.2011 US Houston, TX - Stereo Live
08.10.2011 US Saint Charles (Chicago), IL - The Arcada Theatre
09.10.2011 US Detroit, MI - Blondie's
10.10.2011 CA Montreal, QU - Foufounes Electrique
11.10.2011 CA Toronto, ONT - Mod Club
13.10.2011 US New York, NY - B. B. King
14.10.2011 US Springfield, VA - Jaxx
15.10.2011 US Baltimore, MD - Bourbon Street

For more information on BOREALIS, please visit www.borealismetal.com or www.intromental.com/borealis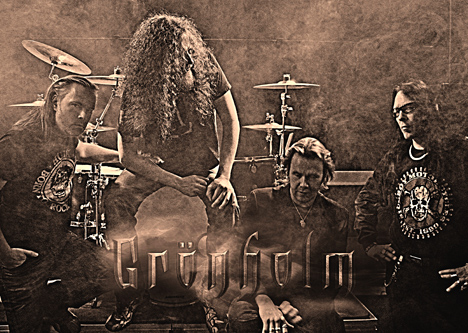 GRÖNHOLM have just unveiled their new promotional video for the track 'Out From The Nest' taken from their upcoming release 'Silent Out Loud'.
The new album which sees guest appearances from ex Yes vocalist Billy Sherwood (who can be heard on the new video) and Nightwish/Tarot vocalist Marco Hietala sees release on Lion Music on 16th September 2011 and is home to 10 tracks full of infectious vocal melodies over dynamic musical backdrops.
Full information and online ordering for 'Silent Out Loud' is available at http://www.lionmusic.com/cd/silentoutloud.htm