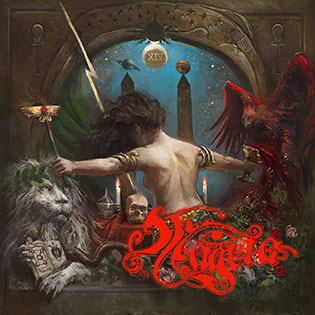 After receiving a Fender Strat in her teens, Liza developed a great interest in artists and bands like Jimi Hendrix and Led Zeppelin. Later on she switched to bass and studied double bass with a teacher in Germany. At the same time Liza also started to write original music and formed her own band. When the band broke up, Liza got in touch with Milan Polak and they began to work on her new album, MAGEIA (October 23, 2020)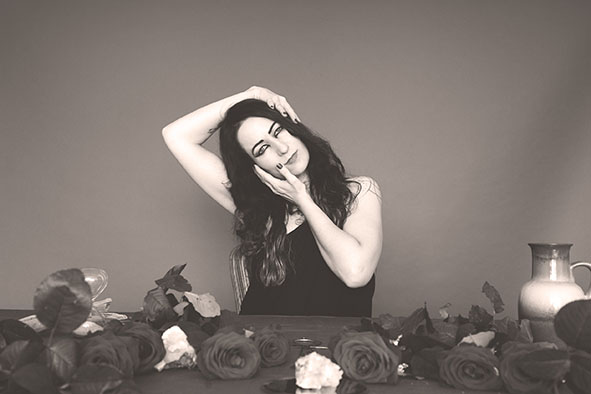 A short questionnaire with Liza:




What is the story behind this album?



The songs reflect a spiritual journey inspired by personal experiences.





Who are your main influences?



The Devil's Blood, Uli Jon Roth, Boston, Journey, Queen, Blue Öyster Cult, Black Sabbath





What is your goal with this release?



To share my music with like-minded people and hopefully also reach a new audience.





What are your future plans?



Playing live and working on my next album.




Production and recording credits:



Liza Kay: lead & backing vocals, synths
Milan Polak: all acoustic & electric guitars, bass, backing vocals, synths & loops
Lars Eric Mattsson: sitar on song 3, electric guitar solo on song 4
Kyles Hughes: drums on song 1, 6 and 7
Dennis Leeflang: drums on song 2, 4 and 5
Jeff Neal: drums on song 3


All lyrics by Liza Kay except 'The Rose' by Liza Kay & Milan Polak
All music by Liza Kay & Milan Polak except 'My Mirror' by Liza Kay and 'No God' by Liza Kay & Niko Biberger
All music arranged by Milan Polak & Liza Kay
Produced by Milan Polak & Liza Kay
Executive Producer: Liza Kay



Track listing:



1. Blood of Apophis
2. My Mirror
3. The Rose
4. Saturn Awake
5. Osiris
6. Jupiter Rising
7. No God

Links:
http://www.mageia-temple.com
http://www.facebook.com/mageiaa
http://www.instagram.com/_mageia_


Mixed & mastered by Benjamin Schaefer (https://www.benjaminschaefer.net)
Cover Artwork: Mitchell Nolte (https://www.mitchellnolte.com)