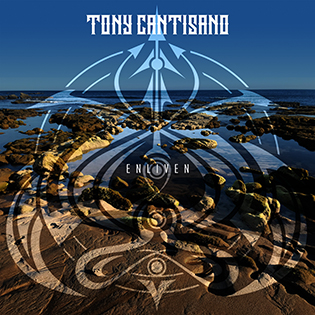 Versatile guitarist, producer and arranger Tony Cantisano was born and grew up in Rio de Janeiro, spent 15 years as a professional musician living in Brazil, then, following his family's background, moved to Europe.
Tony began playing guitar at age 14 and quickly realized that music was his passion. Some of his early influences include Jimi Hendrix, Steve Vai, Joe Satriani, Yngwie Malmsteen, The Beatles, Iron Maiden, Rush, AC/DC, Queen and the greatest Brazilian composer, Antonio Carlos Jobim. At age 18 after graduating from high school, he studied at Rio de Janeiro's Musiarte School and graduated with a Guitar degree and Bachelor of Music at Universidade Estácio de Sá.
As guitarist, band leader and music director, Tony has played as sideman for more than 200 artists around the world as Neil Lockwood (Alan Parsons, Electric Light Orchestra Part II,Asia), The Drifters, Clem Curtis (The Foundations), Clint Holmes, Ian Finkel, Cecil Welch (Henry Mancini), Tian Jiang, Bobby Brooks Wilson, Lorna Luft, Ann Hampton Callaway and many others.
He has also played in many different bands, at the moment Tony is the guitar player in the British rock band RIVER CIRCUS.

Tony Cantisano is an artist that represents something truly unique and exciting in music. A formally educated musician with a bachelor's degree in music, Tony is an experienced guitarist, composer and arranger. Known for combining elements of rock, prog, jazz, fusion and Latin, the anticipation for the upcoming release is building.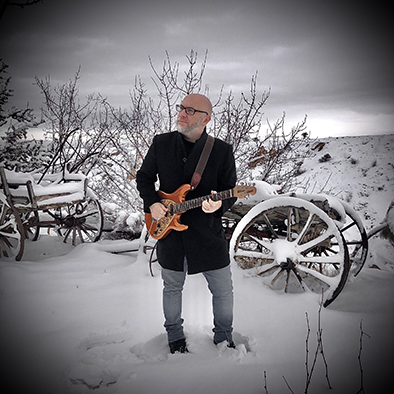 Tony, if you had to choose o

ne artist (I know this is hard) but if we had to say "recommended for fans of XXXX" who would that be?


Really really really hard to say….but…STEVE VAI, JOE SATRIANI , I guess...



What was the goal with making this album?


To put all the ideas, guitar riffs, melodies, grooves together and give life to that.



Any specific subjects or happenings that has influenced the music on your album?


ENLIVEN is the story of my life from 2016 till 2020



how long did it take to record this album?


7 months including mix and mastering.



what is your goal with this album?


reaching not just the guitar players and musicians in general, but all the fans of prog rock and beautiful melodies out there.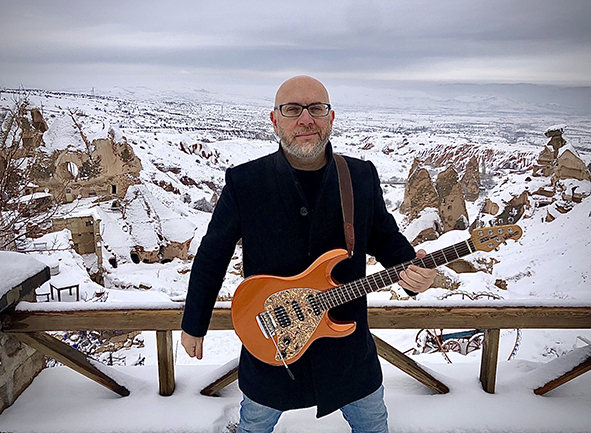 Production and recording credits:

TONY CANTISANO - electric and acoustic guitars, arrangement, production and composer

TIAGO RAMOS (Portugal) - drums
RYAN ROBINSON (USA) - bass
ANTONIO GIIFFONI (Brazil) - piano & keys
JOÃO MADEIRA (Portugal) - piano & keys
AMY HSU (New Zealand) - piano
GUSTAVO ZAMBA (Brazil) - piano

OLIVER MARSH (England) - co-composer in "Moments of Life"

ANDRÉ TAVERNS (Portugal) - mix & master
NANI TEIXEIRA (Portugal) - mix assistant

Recorded from February to August 2020 @TRD Studio (Portugal)
Mixed and Mastered in September 2020 @ ATLÂNTICO BLUE STUDIOS (Portugal)

Cover art by Mauro Lassance (Brazil)



1 - ONTOGENY
2 - SHOW ME YOUR RIDE
3 - A TASTE OF WINTER
4 - BAMBOO
5 - EIN LETZTER
6 - FROM MINAS TO PARIS
7 - OUTTA MY MIND
8 - ILLUSIONS
9 - THE GREEN TRUFFLE
10 - WILD DREAMS
11 - MOMENTS OF LIFE
FACEBOOK https://www.facebook.com/AntonioCantisano
FACEBOOK https://www.facebook.com/tonycantisano
INSTAGRAM https://www.instagram.com/tony_cantisano/
YOUTUBE https://www.youtube.com/channel/UCOqEswmP6UCij5-awrMPCgw
WEBSITE http://www.tonycantisano.com/

DISCOGRAPHY:

TNCT (2015)
SOUTHWAY - EP (2016)
EVERGREEN - single (2020)
RIVER CIRCUS - EP (2021)