Fans of House of Shakira and indeed the melodic rock community have been eagerly awaiting the first fruits of the bands effort with the possessor of one of the best new melodic rock voices of recent years, new vocalist ANDREAS NOVAK (solo / ex Mind's Eye).
With "HoS", Novak's vocals coupled with the bands undoubted song writing skill - as proven on genre classics like "Lint", "III" and "First Class" - have delivered on CD the goods the potential this pairing suggested on paper. The first thing the listener will notice is a renewed vigour and swank to the bands delivery. Throughout "HoS" you will hear a band enjoying their new incarnation with a collection of melody infused driving rock songs paired with the odd tender ballad.
Whilst at times there is a heavier edge to the music, "HoS" is for the most part back to basics for the band i.e. accessible songs with a commercial punch built around infectious vocal melodies. This is material that is begging to be played live by a band eager to play it live.


Novak is however not the only new addition to the band with a new rhythm section consisting of Basse Blyberg (bass) and Martin Larsson (drums) replacing the amicably departed Per Schelander (who helped pen 4 of tracks on offer) and Tony Andersson. On the change in personnel, founding member Anders Lundström comments, "The new members add new hunger, vitality, passion and aggressiveness to the band. They also provided new visions and song writing skills which have really helped forge our best album in years".
The first writing sessions for what became "HoS" began during summer 2010, with the band looking at Lundström's and the then still present Schelander's ideas for the two songs that ultimately became "Fractions of Love" and "Zodiac Maniac". It was agreed that these song fragments needed new melodies and lyrics so Novak started presenting lyric and melody ideas which the band later approved. The rest of the album was pretty much written the same way, starting out with instrumental ideas with Novak adding melodies and lyrics later.


Formed in 1991 and originally working under the name The Station, the band became House of Shakira (named after a bordello) in the mid 90's and saw the release of their widely accepted classic debut album "Lint" in 1997. Further albums "On The Edge", "III", "First Class" and "Retoxed" followed over the following decade along with numerous live shows including performances at the Gods and Firefest Festivals in addition to touring with the likes of Royal Hunt. Since their previous release in 2007 the band took stock of their situation made some hard decisions and set about making the best album of their career in "HoS".
"Eventually time came for us to make a brand new start. Change was inevitable. We reflected, recruited and realigned. With our new crew we easily set sails down the rocky road again. HoS is now more focused than ever. This time we are determined to set the record straight. All aboard!"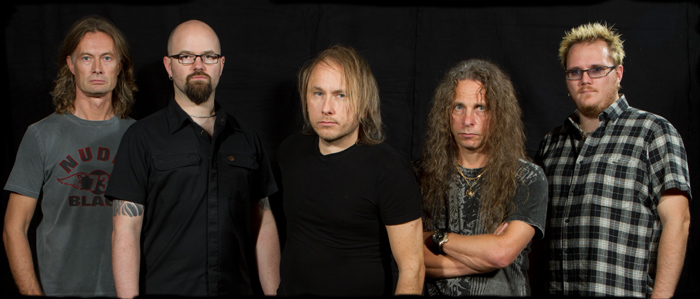 01. Brick Wall Falling.
02. Changes In Mind.
03. Carry My Load.
04. Zodiac Maniac.
05. Fractions Of Love.
06. Midnight Hunger.
07. Endless Night.
08. All Aboard!
09. What Goes Around…
10. I'll Be Gone.
11. Voice In The Void.
12. Lost In Transition.
13. Out Of My Head.


Andreas Novak: Lead vocals.
Mats Hallstensson: Guitar, backing vocals.
Anders Lundström: Guitar.
Basse Blyberg: Bass, backing vocals.
Martin Larsson: Drums.



LMC315
EAN6419922003152



www.houseofshakira.com
www.myspace.com/houseofshakira
www.facebook.com/HouseofShakira
www.youtube.com/user/HouseofShakira




• Dazzling return to action from one of AOR/Melodic Rock's most respected bands.
• First album to feature new vocalist Andreas Novak.
• House of Shakira are available for interview in English or Swedish via email, phone or skype. Requests to promo@lionmusic.com.
• Reviews in all leading rock/metal press.
• Adverts and web banners at selected chosen magazines and websites.