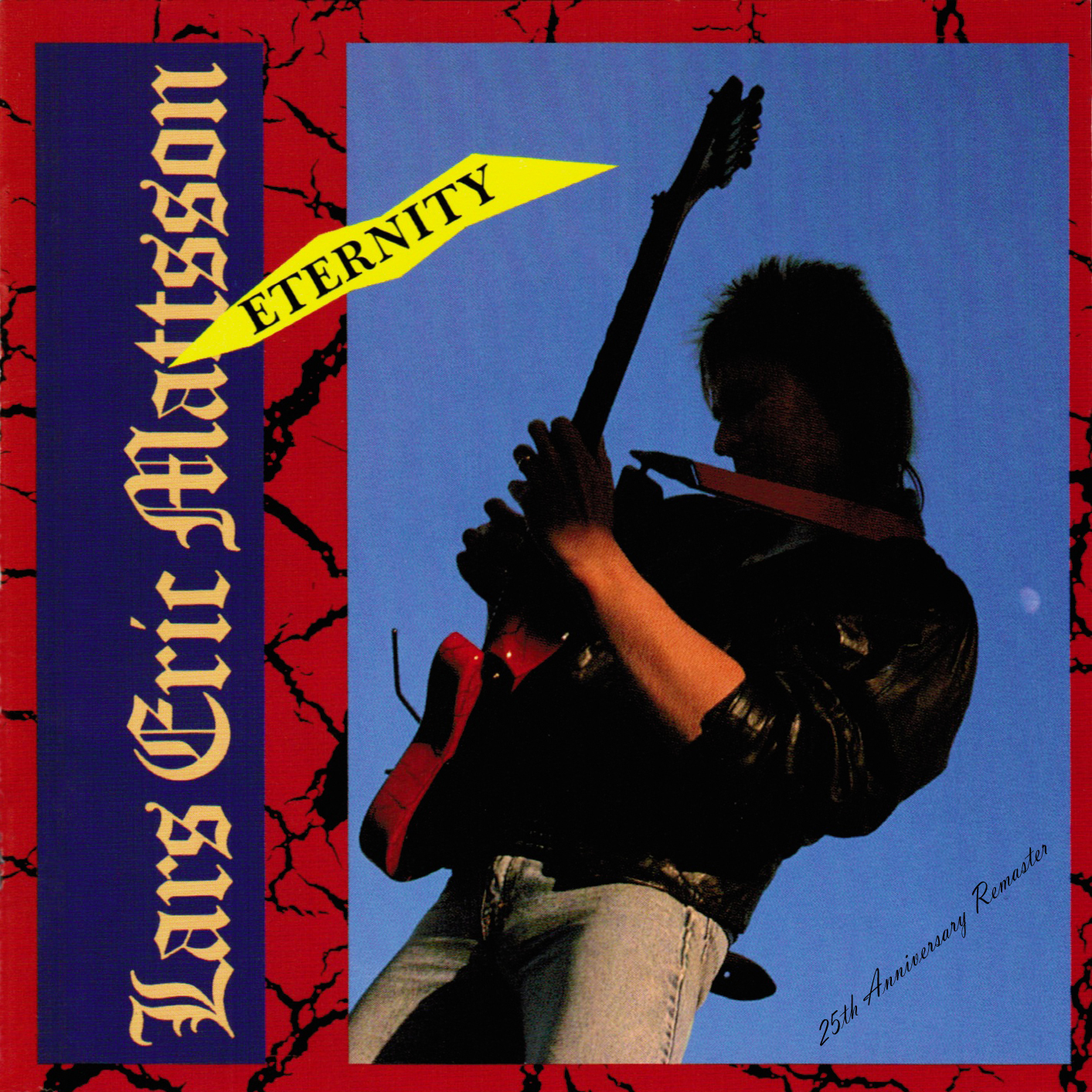 Celebrating 25 years since it's Japanese release (26 years since it's European first release) , Lars has remixed his debut album and added a very rare bonus track "Eastern Evil" which was written in 1987and included in Lars' 4 track EP "Can't Go On Without Your Love" the same year.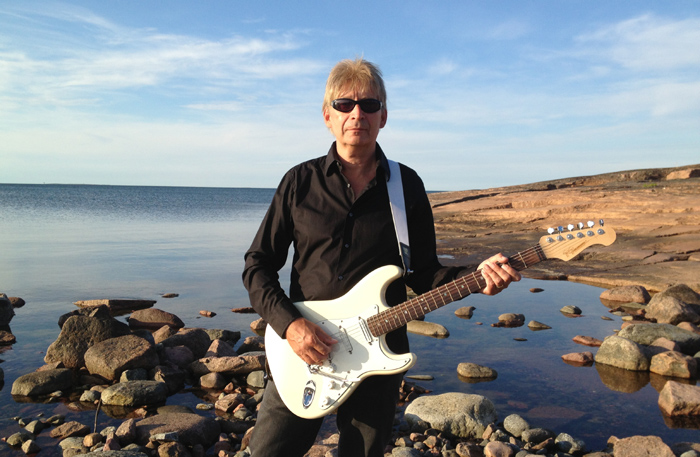 ETERNITY originally released in 1988 by the French indie label Black Dragon Records has been reissued a couple of times before but here is the definitive version with the best mixes and a newly added bonus track celebrating Lars 25th Japanese release anniversary. Prior to releasing his debut in 1988 album Lars had been performing, recording and writing with his bands for six years so there was a huge number of songs to choose between, still Lars decided to write some news songs like "Let it Rock", "Devil in Your Mirror", "Waiting for the Night" and "Midsummer Night's Magic" on the fly while recording the album. Later Lars discovered a big treasure chest of high quality songs now making up the two albums "Hot and Able (1983-85" and "Let Me Rock You (1984-87)"


LARS ERIC MATTSSON - ETERNITY- 25th Anniversary SEES DIGITAL RELEASE VIA LION MUSIC ON NOVEMBER 14 2014.



01. Break Your Chains
One of my first songs written and the first song of mine aired on Swedish national radio really making a first mark. Since then I have a had a strange love/hate relationship with this song:-) I wrote it already way back in 1983 and had played it til' death already many year ago.
02. Let it Rock
Written on the fly while recording the album in just a few hours. This song was played a lot on Japanese radio at the time and some people still seem to enjoy it:-)
03. Where Do We Go?
I think I wrote this one in 1984 and it was probably one of my most popular tunes before having released ETERNITY. I did change the rhythm of the choruses while recording the album version. I am still not sure if this was making it better or not...
04. Mujahedin Warrior
An instrumental I had released in a much shorter version the year before on my "Can't Go On Without Your Love" EP. For the album version I wrote and added the second half of the song which I belive makes it much more special.
05. Can't Go On Without Your Love
I had released this track the year before as a 4 track EP without the organ intro and in a different key. It was me trying to knock out a "radio song" I guess...

06. Devil in Your Mirror
Written in just a few hours in the studio while recording the album as I felt I needed another fast neoclassical tune.

07. Eternity
I think this might have been the first instrumental I wrote in 1983 and a song I used to play in all my bands every night since.

08. Love is the Answer
Written in 1986 and intended to become a single in 1987 when we went to London to record with an "ex-pop star turned into producer" but we did not feel good about working with him so we ended up studying the nighlife of London for a week instead. looking abck at things I guess it was a smart move.
09. Tales Untold
Another instrumental I had released the year before on my "Can't Go On Without Your Love" EP.
10. Waiting for the Night
Written in just a few hours in the studio while recording the album as I tried to come up with something very different and I think I did...
11. Midsummer Night's Magic
Written and recorded in the morning of midsummer night's eve 1988, thus the name.
12. Children of the Sun
in 1987 my band "Eternity" recorded and released this song on a British compilation album and originally it was not included on the ETERNITY album, but I recorded this version in 1998 and here it is...
13. Eastern Evil
Another instumental from 1987 but this recording was done in July 2014.




---

01. Break Your Chains.
02. Let it Rock.
03. Where Do We Go?.
04. Mujahedin Warrior.
05. Can't Go On Without Your Love.
06. Devil in Your Mirror.
07. Eternity.
08. Love is the Answer.
09. Tales Untold.
10. Waiting for the Night.
11. Midsummer Night's Magic.
12. Children of the Sun (1998 Bonus track).
13. Eastern Evil (2014 Bonus track).





---

Lars Eric Mattsson – Guitars, Bass, backing Vocals.
Björn Lodin - Lead Vocals
Eddie Sledgehammer - Drums

---

Production, Mixing and Mastering by Lars Eric Mattsson.
All music and lyrics written by Lars Eric Mattsson.
Written and originally recorded 1988, remixed for this release August 2014.




---

www.larsericmattsson.com
facebook.com/larsericmattsson