---



Celebrating 25th years since Lars two first albums "Eternity" and "No Surrender" were released in Japan we are releasing both albums as well as the 2005 album "Earthbound" all with bonus material and new mixes. "No Surrender" even has all new vocals.



---
---
---



FOLLOWING UP LARS' RECENT RELEASE "HOT AND ABLE (1983-85)" LARS HAS RELEASED THE SECOND HALF OF HIS UNKNOWN EARLY WORKS "LET ME ROCK YOU (1984-87)".
These two albums containing 16 tracks each, are a must have for all fans of Lars' early work as much of this material surpasses the two first offical releases which will also be reissued (with bonus material)as advertised here below.



---
---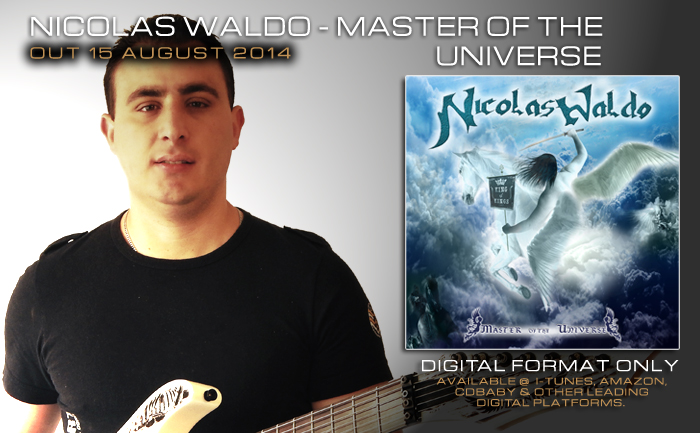 ---

Lars Eric Mattsson releases "Hot and Able 1983-85 on June 20 through ITunes, Amazon, CD Baby, Spotify and other digital outlets.

The influences of Deep Purple, Rainbow etc are never far away while neoclassical and progressive influences add spice to some of the more straight ahead rock material on this release which arguably is Lars best sounding album to date. These songs represent Lars' first serious compositions made for and originally performed by his band at the time, "Joe Cool" which originally featured a female singer, later a male one when the band started adaping a more straight ahead hard rock style. A few minor updates to the lyrics and music were made during the recording but mostly this is what they were like originally. Original drummer Olle Sjöstrand's fine ideas have remained as an inspiration throughout the years.

Some of the songs on Lars' debut album "Eternity" were take from this period though most of that album and the following "No Surrender" were written very fast in the studio while making those album and it is quite likely that these songs are superior having been road tested and developed over time while Lars was sick of them at the time and preferred not to include them on his debut and the following album. Lars recalls that going back to these songs was a decision made alrealy 6 years ago, but time did not permit this to happen sooner. So here they are, 30 years later! The lyrics are not always to be taken too seriously while some of them had to be editied for this release. The song "Takes One Fool" written in 1983 originally suggested that we world would go under in 1984.
More info on Lars Eric Mattsson can be found at: www.larsericmattsson.com
Randy Coven 1960-2014 R.I.P.

We are deeply saddened and shocked over the sudden death of bass virtuoso Randy Coven. He will be missed deeply!
Randy played with Steve Vai, Yngwie Malmsteen, Mountain, Leslie West and many others. We, here at Lion Music had the great pleasure of releasing two of his finest acheievements in the two MCM albums he did with Alex Masi and John Macaluso but that is just a small fraction of his achievements.